More than 30 years enrolled and in no hurry to finish: "University is my hobby"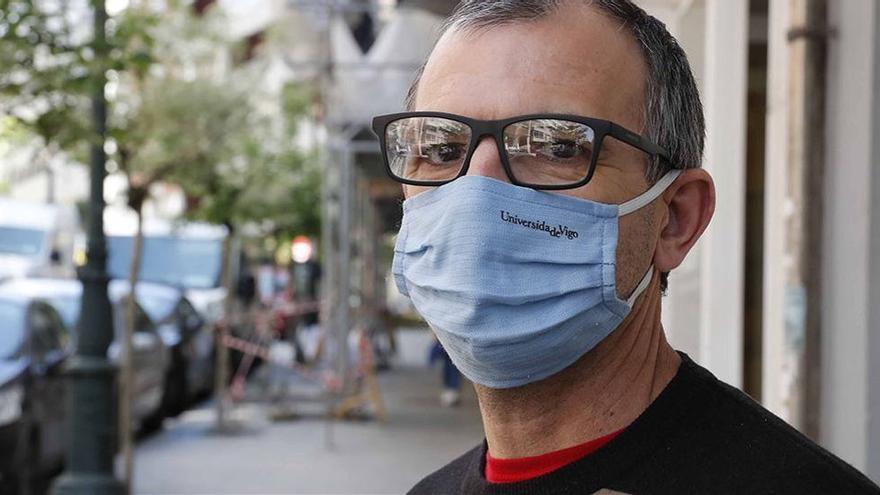 - He enrolled for the first time in 1987. He started his degree in Economics and is currently studying for a degree. Why does it continue?
- It had to have finished in 92 and I have gone through 4 or 5 different study plans. For me, the University has become a hobby. Just like others they will start the game. Right now, I have no special interest in finishing my degree. It is something secondary, tertiary or almost the latter. It is not one of my priorities.
"But how long does he have to graduate?"
–Well, I think that, with the last change, I have a full year left for the final degree project. As I jump from study plans, I have individual subjects from different courses.
"This year I went to an exam because that day I had time and it had been a long time since I showed up"
–And you go to class?
–What's going, what's going on. I practically don't even go to exams. This year I applied to one because that day I had time.
- Approved?
–No (laughs). I went to see what it was like because it had been a long time since I took an exam.
"At least I wouldn't be nervous."
-No way. If I'm nervous at this point in my life ...
- Has any classmate from the beginning become a teacher?
- Yes, but they have not given me class.
–By age, he has more work experience than some teachers.
- I have worked in almost everything. Once they were talking about sectors in class, I told the teacher that I had worked on all of them (laughs).
–And do you know your companions?
-Nothing. They are the age of my son, 19 years old.
- Isn't he also a student of the UVigo?
-No, he had it clear since he was little. He is doing a higher cycle of FP and is doing great. But maybe later he goes to college. Maybe I still convince him.
"University is a hobby, I have no special interest in finishing"
- At what point did you realize that you were not going to finish the race?
"Almost from the beginning." When I was in 3rd or 4th grade I went to work with my father, I lost two exams and I already told myself that finishing my degree was not my thing and I started looking for my life elsewhere.
- What do family and friends tell him, to finish it once or to leave it?
- They no longer say anything.
-During all these years he has also remained as a student delegate.
–Yes, I continue to present myself and since almost no one does it now, I am elected. Before it was easier because of the schedules but now it is increasingly difficult for students to get involved.
- There is no cloister worth its salt in which you do not intervene. Do you always ask the same questions?
-Usually. Lately they were about the student regulations, which were already approved in the last Senate, and the examinations. I also ask questions that are not asked by the members of the Student Council (Ceuvi) or that are emerging. It is not difficult for me to ask. And instead of being at home watching TV or doing nothing, I take a walk and go up to campus from time to time.
- Have they ever told you something about your interventions?
-Not. I already try not to be long. I keep them in writing so as not to get too involved and they usually take up one page.
–You have met all the rectors, who has been more willing to listen to the students?
-The relationship is usually quite cordial. They have all been quite open to dialogue and have been concerned to the best of their ability. Many times, it is not that they do not want to, but that the agreements also depend on the teachers and there are some, a minority, who are not for the work.
- And the members of the Ceuvi accept it well?
Yes, yes, no problem. I tell you my stories of grandfather chives so that you understand where many things come from. The problem is that they are only here 4 or 5 years, they are young and many times they believe that things do not work out and they get angry. But I tell them to be calm, since 2010 I have been asking where the exam regulations are. You have to row and negotiate and be patient. In any case, many things are being achieved thanks to the work of the previous ones. And because the Rectorate has an attitude of dialogue. Vigo was one of the first universities to obtain computers for students in confinement.
- You have seen how the campus grew these 30 years, what do you think of the transfer of degrees to the city?
- I still don't have an opinion because there are many fringes, many. I have listened to the rector in the Cloister and in the faculty board and I still do not have it clear. It seems to me even normal that Ciencias del Mar is in the ETEA, but moving other titles such as 'Teleco' or Chemistry simply to take advantage of the fact that there may be a building I do not understand. And what are they going to do with all the buildings on campus?
- How would you define the current generation of university students?
-They are like society, a little more finalists, more selfish. In my time you asked for notes and there were fourteen colleagues who left them, today some yes and others no. There is more competitiveness and individualism, just like in society. They are neither better nor worse.
- Don't you think they should validate you in some way all the years you've been at the University?
- One day I jokingly said that I was going to be an honorary degree rather than a graduate (laughs). Whether they give me something or not at this point does not concern me. As long as I am not bored or take time away from the family, I will continue. Like someone who collects stamps or reads books, they do it because they like it. And the cost has not been very high either. Tuition is expensive, but if I calculate it I respect a smoker or someone who goes to the bar every day to kick off the game and have two beers or be a member of Celta in Tribuna, it comes out very cheap.
-In other words, it remains a university for a while.
- I will have to make the permanence regulations for them to kick me out (laughs). Seriously, it is not logical that a person can spend so many years in a public university without obtaining a degree. Just as the inbreeding rate of teachers is not. It is not normal for you to go from student to professor at the same university without more curriculum.
"You want your own case to be a complaint."
- There are many things that are not logical and that should not happen. There are changes, but they are very slow.