More than 255,000 canaries over 16 years of age and under 50 have registered to be vaccinated since last Monday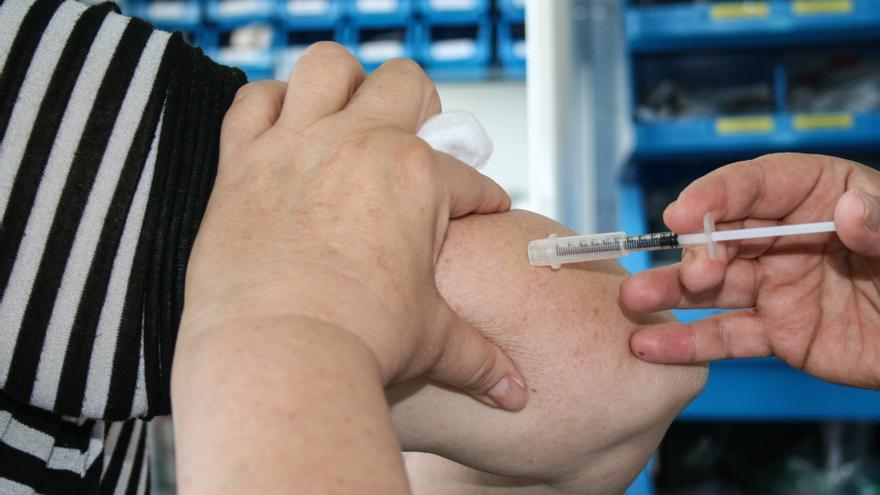 More than 255,000 canaries over 16 and under 50 have been enrolled since last Monday in the website enabled by the Government of the Canary Islands – www.canariassevacuna.com– to make an appointment and get vaccinated, as reported by the Ministry of Health in a press release.
Specifically, sit is a tool in which the user will fill in a form filling in the fields of full name, DNI or NIE and contact mobile phone number.
For its part, this request via the web is compared with the health card database and within 24 to 48 hours the patient will receive a SMS with the appointment prior to being vaccinated at one of the vaccination points set up throughout the Canary Islands.
The appointment that will be given will be scheduled based on the advance forecasts of the vaccination schedule and the opening of each of the vaccination age groups, with the aim that the entire target population of the Canary Islands is vaccinated against COVID-19 this summer.
More than a million vaccines
On the other hand, until this Wednesday, en Canary Islands had achieved the immunization of 316,361 people who have already received the complete vaccination schedule in the Canary Islands, what it supposes 16.91 percent of the target population, and 1,011,610 doses of the 1,112,360 received had been administered.
Likewise, in the Archipelago already there are 719,526 people who have received at least one dose of the vaccine, that is, 38.46 percent of the target population.
By groups, after immunization with two doses of groups 1 and 2 (those corresponding to residents and workers of social and health centers and first-line health professionals), vaccination continues with the rest of the groups established following the vulnerability and exposition.
Health has highlighted that group 4, that of the large household dependents, 94.15 percent are immunized with the two doses. Regarding group 5, there are already 193,719 people who have received the two doses, that is, 67.98 percent; while 279,902 have received at least one dose, 98.22 percent.
Group 3 is already 100% with one dose and 27.8% with two doses; and group 6, made up of 66,000 people, which includes teachers, firefighters and policeAmong other groups, 42,087 people have been vaccinated, 63.77 percent with one dose.
From group 7, which includes the population under 60 years of age at risk of severe COVID-19, there are 11,672 people since they have been vaccinated with one dose, 65.81 percent of the target population, while 45.18 already have the complete vaccination.
Finally, 103,656 people in group 8, aged between 60 and 65 years old, they have already received a dose, which represents 65.13 percent of that group; while 30.97 percent of those in group 9, those with between 50 and 59 years, have already received a dose, which means that 108,558 people in that age group have already been inoculated.