More than 200 million women have suffered genital mutilation in the world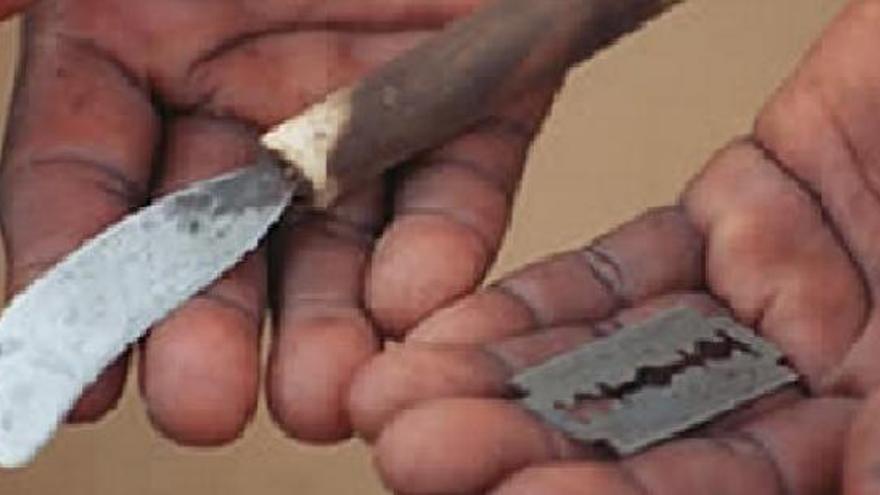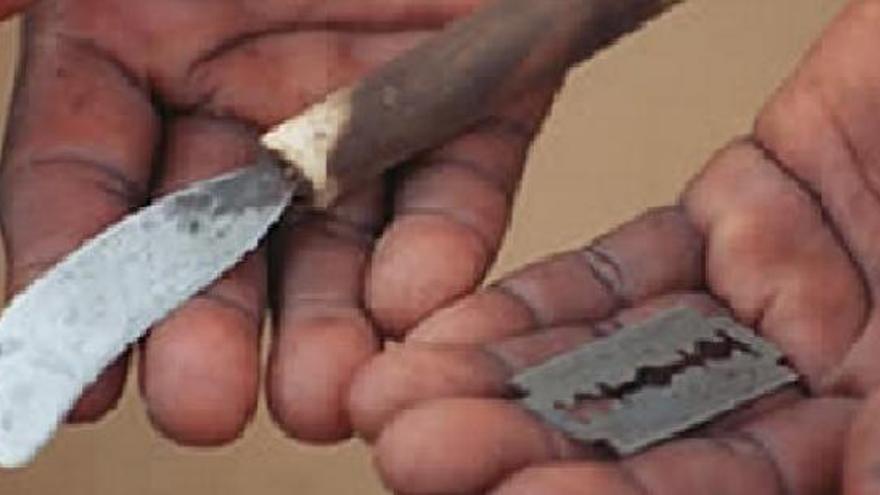 TO Reene Bergestrom was mutilated with 3 years in the bosom of an American Christian family. Asha Ismail with 5, in Kenya. Both are activists against female genital mutilation (FGM) and they warn that "it is a global problem that is not limited to one continent or one color."
"My cut was made because it was touching me, I don't know if at that age it can be called masturbation, but my mother was worried and took me to a doctor who practiced his religion with a scalpel, "says the American doctor.
"In their religion masturbation was a sin and it took away my clitoris"Reene continues in a conversation with the FGM survivor and co-founder of the Save a Girl Save a Generation organization, Asha Ismail, on the occasion of the celebration, on February 6, of the International Day of Zero Tolerance with Female Genital Mutilation. .
It is estimated that more than 200 million women and girls have been mutilated in the world, according to the Population Fund of the United Nations (Unfpa).
The who defines FGM as "all procedures that, intentionally and for non-medical reasons, alter or injure the female genital organs."
It is carried out to girls between 0 and 14 years old and, occasionally, to adult women.
According to UN, focuses on about 30 countries in Africa and the Middle East and South Asia and it persists in migrant populations living in Western Europe, North America, Australia, and New Zealand.
Break the silence
With their testimonies they want to help break the silence on this form of human rights violation, and ask that African women or a continent not be stigmatized, because "it is a global problem."
Reene remembers that, after the cut, her mother acknowledged that "it was a mistake and that she should never talk about it".
"Later on, I was confused when I found out what had really happened", which prevented her from talking about it with her surroundings. She also didn't do it when she got pregnant because, she explains, "I didn't know it was going to be a problem."
"If I hadn't been with a very careful doctor I could have diedLike many other women, "says Reene, who had to undergo an extensive episiotomy that took months to heal.
And is that FGM has serious consequences for sexual and reproductive healthsuch as acute pain, bleeding, infection, injury to organs and anatomical structures in the area, fractures, incontinence, anemia or psychological disorders.
In addition, you can cause complications during childbirth such as cesarean sections, hemorrhages, tears, or episiotomies.
When Reene tried to break the silence in front of some coworkers, they told him not to share it again or it would ruin his career. "That silenced me again," he laments.
Among the circumstances surrounding the silence of the victims are the willingness to protect their families, shame, stigma and "not knowing who is going to be compassionate and who is going to judge you", both activists agree.
That is why they send a message of encouragement and accompaniment to all women who want to break their silence: "we are willing to listen to them."
FGM in Spain
In Spain, more than 3,650 girls between 0 and 14 years old are at risk of suffering it, according to the study 'Female genital mutilation in Spain', by the Wassu-UAB Foundation and coordinated by the Government Delegation against Gender Violence.
Furthermore, it is estimated that there are about 15,907 survivors, according to the organization Equality Now.
In Europe, 180,000 girls are at risk of suffering from it and 600,000 girls and women are living with its consequences in 13 European countries.
To fight the mutilation, Spain has had a prevention protocol since 2015 that includes "the preventive commitment" as a fundamental tool when minors are going to travel to their countries of origin for vacations.
It is a document signed by the pediatrician or doctor of the health center that certifies that the girls have not been mutilated and in it the parents agree not to subject them to the ablation, and they are informed of the consequences for their health.
Also, they are reminded that in Spain it is a crime punishable by between six and twelve years in prison. And, upon their return, they must allow the doctor to examine the minor to verify that she has not been mutilated.
Impact of the coronavirus
Due to restrictions by the COVID-19, an additional two million girls could undergo female genital mutilation worldwide by 2030, as collateral damage, according to the Unfpa.
Some "overwhelming" data, according to Silvia Frías, president of the NGO Amref Salud Africa, which works to prevent mutilation in Kenya, Tanzania, Senegal and Ethiopia.
"All measures to contain the pandemic have had a tremendous impact on the gender violence in girls and women and particularly in relation to genital mutilation in Africa ", he explains.
Among the main causes are the closure of schools, the interruption of child protection measures and programs to prevent FGM, increased pressure on homes and communities for impoverishment, reveals Amref.
The organization, explains Frías, aims to eradicate mutilation in Africa with awareness and empowerment programs with the communities, betting on the replacement of FGM by an alternative rite of passage.
In the same vein, the president of Save a Girl Save a Generation states, warning that "this 2020 has been a free buffet to force girls."
Convinced that the work of the last years, based on educating and breaking stereotypes, has served to fight against mutilation, Asha Ismail warns that there is still "much to do".
Now, the challenge is, Ismail explains, in reaching more people.