More than 17,000 officials protest in Madrid to demand a salary increase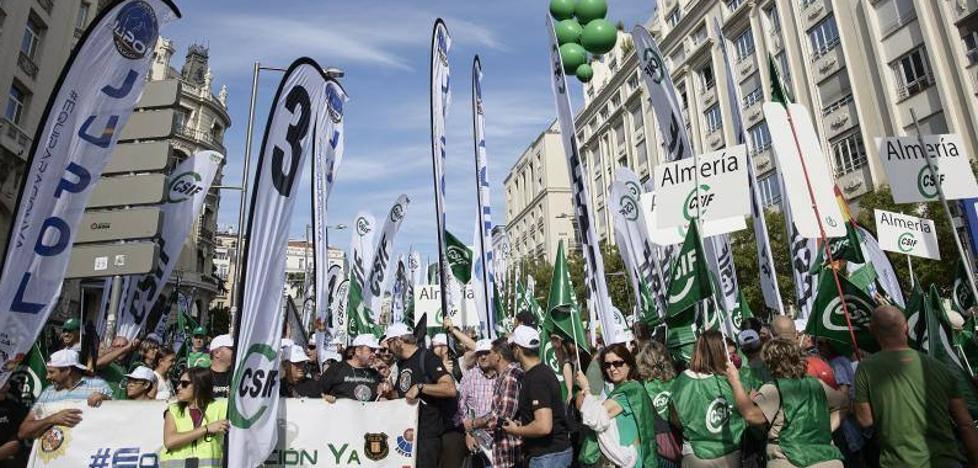 CSIF calls on the Government to update public salaries in 2022 and negotiate a multi-year increase
"For a fair salary increase, against social impoverishment and the deterioration of public services." Officials take to the streets to pressure the Government before the meeting that the group will hold next Wednesday with the Ministry of Finance to begin negotiations on salaries in public administrations, within the framework of the next General State Budgets (PGE) .
Despite the call for negotiations, the Central Independent Trade Union and Civil Servants (CSIF) decided to maintain the day of protest, which has been attended by more than 17,000 people, according to the Government Delegation.
The objective is to demand from the Executive a "fair" salary increase and effective economic measures such as updating public salaries in 2022, retroactively, to recover the purchasing power that has been lost this year due to the impact of runaway inflation.
Specifically, the group demands that a multi-year salary increase begin to be negotiated to compensate for the purchasing power reduced since 2010, "thus setting an example for the private sector." They also advocate "effective economic measures that help workers to combat rising prices; to guarantee quality public services by providing the necessary resources; and a transparent and objective debate on the future of pensions'.
During an intervention in the demonstration that has toured the center of Madrid, the president of CSIF, Miguel Borra, assured that "the Government is being ungrateful with the workers of this country, both in the public sector and in the private sector", and that the massive demonstration "is the first evidence that he is losing the support of the street."
After insisting that the Executive "has gone from considering public employees as heroes during the Covid pandemic to treating them ungratefully and ignoring them", the president of CSIF stressed that the Government "is making a mistake and will pay for it in the polls".