More than 150,000 Infant and Primary school children start the course today without restrictions and with new law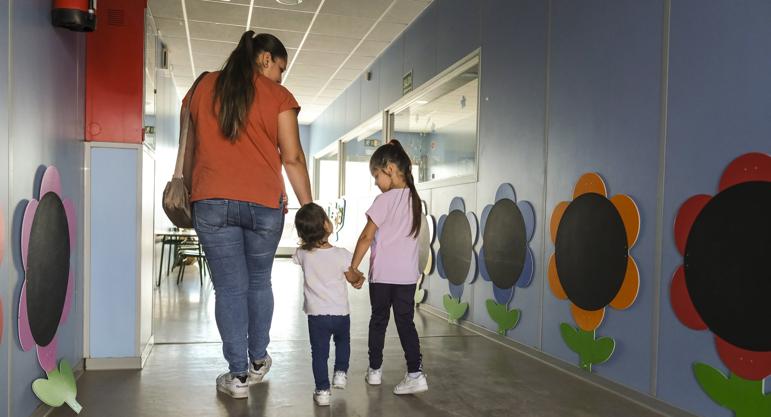 education
The rest of the students of non-university education on the islands, ESO, Baccalaureate and FP, will join on Monday
More than 150,000 Infant and Primary school children start the new course in the Canary Islands today. of them almost
112,000 will do so in public centersaccording to provisional enrollment data from the Ministry of Education.
For the first time since the pandemic began, in March 2020, schools
start the course without restrictions against covid. The bubble groups disappear both in the classrooms and in the dining rooms and
The use of masks will not be mandatory except in school transport.
New educational law

In addition, in the odd courses the Lomloe is implanted, which implies a
change in knowledge assessment and the incorporation of new subjects among other innovations. However, the classrooms open without having the new definitive curricula published.
In addition to the 112,000 schoolchildren in public education, 32,952 in Infants, 3.27% less than last year, and 79,006 in Primary, 1.45% less than the previous year,
More than 40,000 students are incorporated into the classrooms in concerted and private centers. In proportion to the figures for last year, just over 8,000 schoolchildren will study Infant or Primary in private schools and the rest in concerted schools.
two-year schoolchildren

year there are also other novelties, such as
the opening in 34 public schools of classrooms for two-year-old boys and girls up to a total of 597 places. In addition to the fact that 1,600 more teachers are incorporated after the agreement reached between the Ministry and the education unions at the end of July.