More than 15 months of waiting to be seen by a physiotherapist in the Canary Islands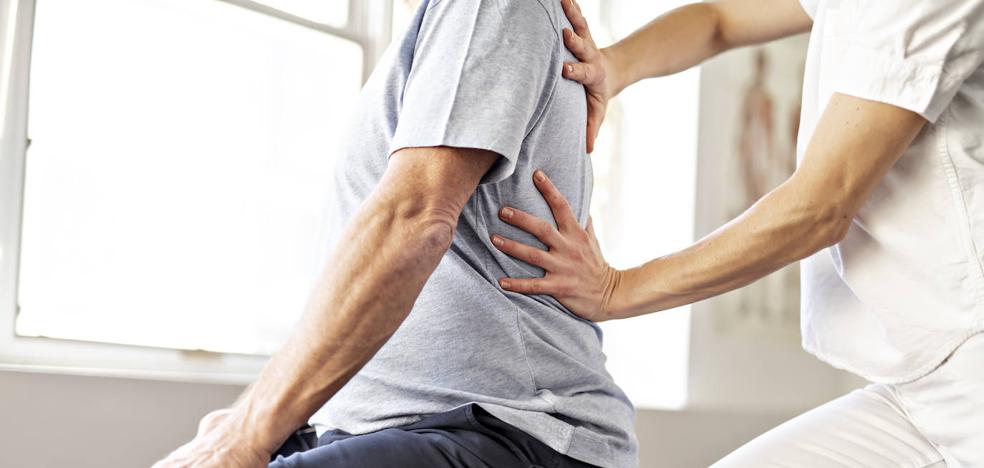 health
A study carried out by the Nursing Union places the Canary Islands as the autonomous community with the largest waiting list
More than 43,600 peopleat least, they are waiting to be treated by a physiotherapist in public health hospitals in our country,
according to a study carried out by the Nursing Union, SATSE, which confirms the lack of sufficient templates to be able to attend quickly and agilely to all citizens. The autonomy where the situation is worse is the Canary Islands,
with more than 15 months of waiting.
SATSE, which has been denouncing for years the lack of information on the repercussions of the lack of enough physiotherapists in public health, has carried out
a study compiling information from hospitals in the different autonomous communities where there are significant waiting lists to be attended by these health professionals.
The study, which has not been able to collect data from Extremadura, the Valencian Community and the autonomous cities of Ceuta and Melilla, concludes that
in the rest of the State there is a total of 43,639 people who are waiting to be able to be attended by Physiotherapy professionals.
Another aspect analyzed by the study of union organization is the
maximum waiting time to be cared for by a Physiotherapy professional in public health, with the result that the autonomies where the situation is worse are
Canary Islands, with more than 15 months of waiting (469 days); Cantabria, with more than 8 months (261 days); Galicia, with more than seven months (227 days), and Andalusia, with more than six months (197 days). The average of the set of autonomous communities analyzed is close to five months (152 days).
Physiotherapists are lacking

Based on these data, SATSE Canarias reiterates the
urgent need for the Canarian Health Service to increase its physiotherapist staffconvening a greater number of vacancies for these health professionals in their respective public job offers.
The different health administrations
They still do not bet on health professionals that are much needed todayand that they will be even more so in the future, given the increasing number of elderly people, the current rhythm of life that we suffer, the increase in musculoskeletal problems and injuries due to physical activity, or postoperative ones» , Add.
Likewise, the Nursing Union calls for all Health ministries to
Substantial increase in the areas of action in which physiotherapists can and must provide the care of their profession, both in hospitals and health centers, since, at present, their work is still undervalued, dependent and little recognized when it is essential to improve people's health, well-being and quality of life.
On the other hand, SATSE recalls that, given the lack of job opportunities in public health,
the vast majority of Spanish physiotherapists have to provide their care in the private sector where their conditions are even worse, suffering strenuous working hours with a high overload of patients and a very deficient remuneration recognition.
Finally, the Union reiterates that
an adequate supply of physiotherapists entails immediate profitabilitynot only at a health level, but both economically and socially, since the early intervention of these professionals favors the reduction of time off work, as well as the total recovery, on many occasions, of functionality and, therefore, a considerable savings in health costs and for companies or work centers, in addition to a substantial improvement in the quality of life of the affected people and their family environment.