More than 14,700 people have arrived in Spain irregularly in 2021, 63% than in 2020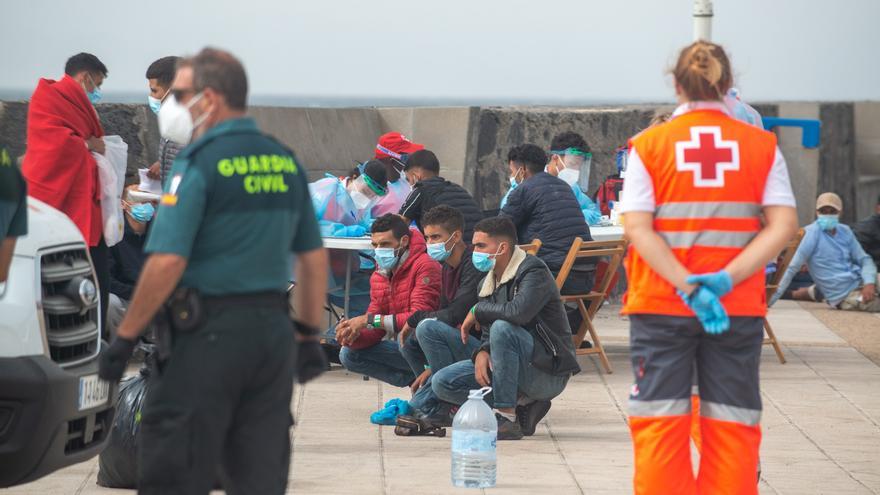 From January 1 to July 15, a total of 14,737 immigrants have arrived irregularly in Spain, representing 5,700 more people and an increase of 63.2% with respect to the same period of 2020, although the Ministry of Interior does not yet include the figures for arrivals Ceuta.
Although it is estimated that between May 17 and 18, nearly 10,000 immigrants reached the Ceuta shores, the Ministry of the Interior continues to analyze the data of these arrivals until a specific figure is established and can be incorporated into the statistical system.
At the moment, the balance published by Interior this Monday indicates that as of July 15, 14,737 immigrants have accessed Spain, of which 13,724 did so by sea (6,013 more in the same period of 2020) in 817 vessels, which represents an increase of about 75%, while 1,013 immigrants achieved it by land, a decrease of 23.3%.
7,263 did so on the Canary coasts in 192 boats, which translates into an interannual increase of 159%, since in the same period last year 2,804 immigrants arrived in the archipelago aboard 94 boats. With a much lower volume than the Canarian Route, the influx of immigrants by sea to the Peninsula and the Balearic Islands has also grown: 26.4% more than a year ago, with a total of 6,115 people, 1,279 more than in 2020.
In its balance on the people who have entered Ceuta by sea, the Ministry of the Interior does collect data from January 1 to July 15: 346 immigrants arrived in the autonomous city in 68 boats, which represents an increase 424 percent than in the same period of 2020. While, to Melilla 626 immigrants entered its land borders so far this year, representing a year-on-year decrease of 46.2, while none did so by sea.