More than 12,300 canaries pass the disease in their homes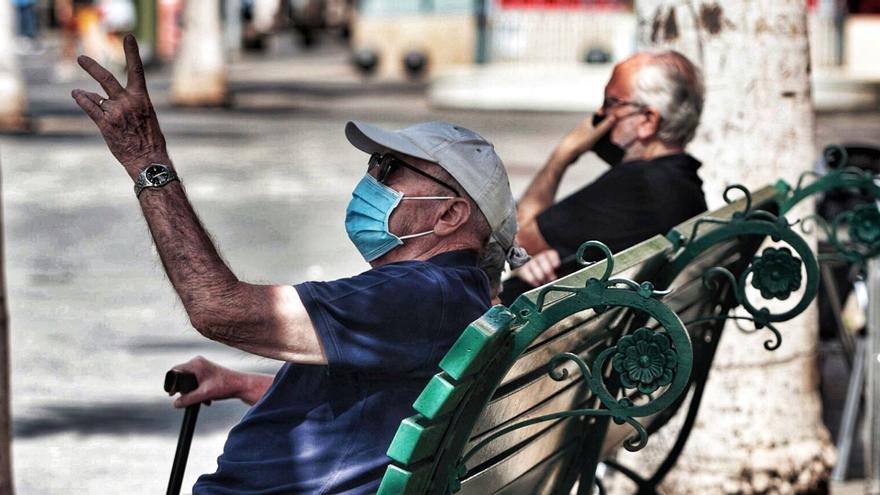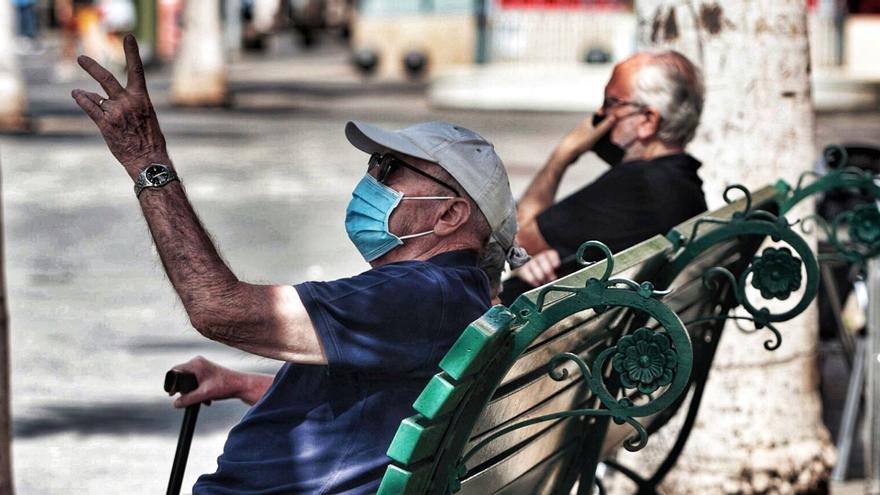 Precisely the need to comply with the rules is fundamental to avoid the appearance of groups of cases linked to each other. The Ministry of Health notified yesterday in Tenerife a new outbreak that, for the moment, affects eight people, who are already in isolation and who are still being tracked close contacts. This social outbreak has been added to the 260 new ones reported by the Executive on Wednesday. Through its Twitter account, Health explained that the origin of these cases is in a group of 18-year-olds who went on a trip to Andalusia. After the first positives, during the screening they assured that there were only two sick people but the follow-up showed that there was another young man who was positive and, from there, as many sick young people were discovered. The group participated in a party in a private place with a person who lied to them telling them that it was not positive, although he already showed symptoms of the disease, which gave rise to this outbreak that has now spread to Tenerife. The Ministry of Health took advantage of this case to recall the need for the entire population to collaborate in tracking tasks since it is a mandatory and essential task to cut the chain of infections and prevent the spread of the virus.
In the Canary Islands, the accumulated incidence (AI) at 7 and 14 days show data that places the Archipelago at very high risk in both cases. The AI ​​at 7 days stands at 252.4 cases per 100,000 inhabitants and at 14 days at 482.64 cases per 100,000 inhabitants. While the percentage of occupancy of critical care beds in the Islands stands at 17.54%, which translates into high risk, in Tenerife the risk becomes very high with an occupancy of 28.02%. La Palma is the other island that is currently at very high risk in relation to the occupation of critical care beds, with 26.92%.
New cases.
The Ministry of Health of the Government of the Canary Islands confirmed yesterday 972 new cases of coronavirus in the Archipelago. Thus, the total accumulated cases in the Canary Islands stands at 78,102 with 12,890 active, of which 87 are admitted to the ICU and 423 remain hospitalized. Yesterday there was the death of a 77-year-old woman in Tenerife who suffered from previous pathologies and remained admitted to the hospital. By islands, Tenerife added 472 cases with a total of 37,505 accumulated and 7,471 epidemiologically active; Gran Canaria has accumulated 29,380, 408 more than the previous day, and 4,384 active. For its part, Lanzarote added 37 positives, with 6,117 accumulated and 202 active; Fuerteventura has 3,374 accumulated cases, with 39 more than the previous day, and 592 active. La Palma added nine new cases, so it has 945 accumulated and 160 active; El Hierro added two cases, so it has 419 accumulated and 12 active, while La Gomera, added four new positives, so it has 358 accumulated and 67 assets. To all these cases we must add another one without referencing. Until yesterday, 1,813,816 diagnostic tests have been carried out in the Islands, of which 9,655 correspond to Wednesday, the last day recorded by the Ministry of Health.
Vaccination.
Residents in Gran Canaria and Tenerife aged 14 and 15 who have not yet received the first dose of the covid vaccine can call now to request it through 012, at 928301012 or 922470012. They can also make this request at www. canariassevacuna.com and in the miCitaPrevia section of the miSCS website, the portal for personalized digital services for users of the Canary Islands Health Service (SCS). In addition, young people who are 13 years old and those who have already turned 12 can continue to request the appointment at www.canariassevacuna.com and, as of Monday, by calling. All these minors must attend the vaccination accompanied by one of their parents or legal guardian. This system of prior appointment is complementary to the calls without an appointment that are made every day at different vaccination points of both capital islands and in which a maximum quota of doses of the vaccine is reserved that are administered until the end of stocks. The Ministry of Health yesterday congratulated all these young people who have been vaccinated or who are close to doing so since, it assures, "they are massively responding to the call" to receive the vaccine.