more than 12,000 jobs at risk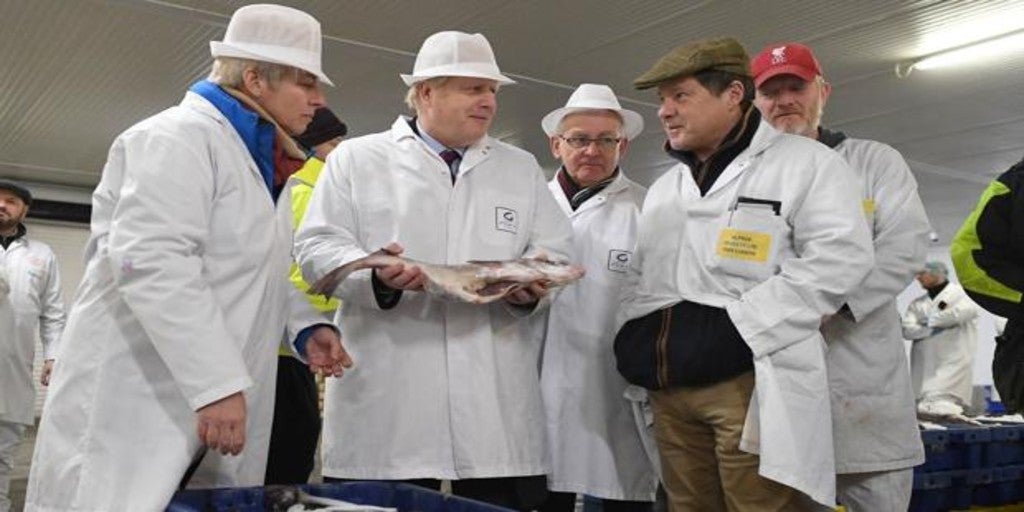 Madrid
Updated:
save

Time is running out: tomorrow Sunday it will be known if the United Kingdom slamming the door to the European Union (EU) will be for the brave (a «Hard Brexit») or if some kind of agreement will be reached, just before the referee whistles the end of the match. In any case, there are two major obstacles to this understanding: how to articulate fair competition between companies on both sides of the English Channel and fishing. In the latter case, the 2,150 direct jobs from which the crews of the 88 boats are fed, which currently operate in British waters. To which are added 55 more Spanish flag vessels. An activity that also generates around 10,750 indirect jobs in ports such as Vigo, Celerio, Burela, Coruña, Ondárroa or Santander, according to Cepesca (Spanish Confederation of Fisheries). However, the greatest consequences will be suffered by "neighbors" of the United Kingdom such as France, Germany, Ireland or Denmark.
In parallel, the United Kingdom is preparing the ground for the day after: According to reports, "The Guardian", the government of Boris Johnson has mobilized four patrol boats so that, as of January 1, if the break with the community club is abrupt, they protect the waters of their exclusive economic zone (EEZ) that extends up to 200 nautical miles from the coast. An operation that the British government argue that had been preparing for a "long time" and they have ensured that British patrols will act with due restraint. However, the aforementioned British media assures that Royal Navy ships will have powers to "arrest, inspect and confiscate" all Community vessels that fish in those waters.
As with Morocco
For practical purposes, without an agreement, on January 1 the United Kingdom will become another third country vis-à-vis the European Union (EU) and, therefore, will regain full sovereignty over its fishing grounds. That is, it will be necessary sign a fishing treaty to access these waters. It can also mean a fleet displacement to other fishing grounds such as the Irish one, which is already quite crowded and generate friction between community partners.
In British waters the Spanish fleet catches every year around 9,000 tons of fish, mainly from species such as hake, rooster and monkfish, for a value of 27 million euros. In total, Spanish fishing boats fish up to 29,000 tons per year, which is equivalent to more than 121 million euros.
Norway threatens to "close" its waters
Another derivative of the divorce between the United Kingdom and Brussels may be the closure of Norwegian waters to the fishing boats of both countries. A threat verbalized this Friday by the Norwegian Fisheries Minister, the conservative Odd Emil Ingebrigtsen, according to Reuters.
Norway, which does not belong to the EU but does participate in the Single Market, already has a bilateral treaty with the British but prefers a trilateral agreement involving London, Brussels and Oslo. An extreme that has not occurred due to the paralysis of the talks between both sides of the English Channel. In this regard, Ingebrigtsen declared in the Norwegian Parliament that "if there is no agreement by January 1, we will not open Norwegian fishing grounds to the Community and British fleets ».
Along these lines, the minister has also pointed out that, in reciprocity, Brussels and London can also slam the door on Norwegian vessels as of January 1.
Fish exports
Trade between the United Kingdom and Spain in fishing terms is not very relevant. In recent years, the English have exported an average of 21,000 tonnes of fish worth 95 million euros, with a significant decline in 2018. In parallel, Spain has sold an annual average of 43,000 tons of fish products in recent years, for an amount of 246 million euros and on the rise. 96% were fresh seafood, and frozen.