More suicides but more calls for help: "We are beginning to break the taboo"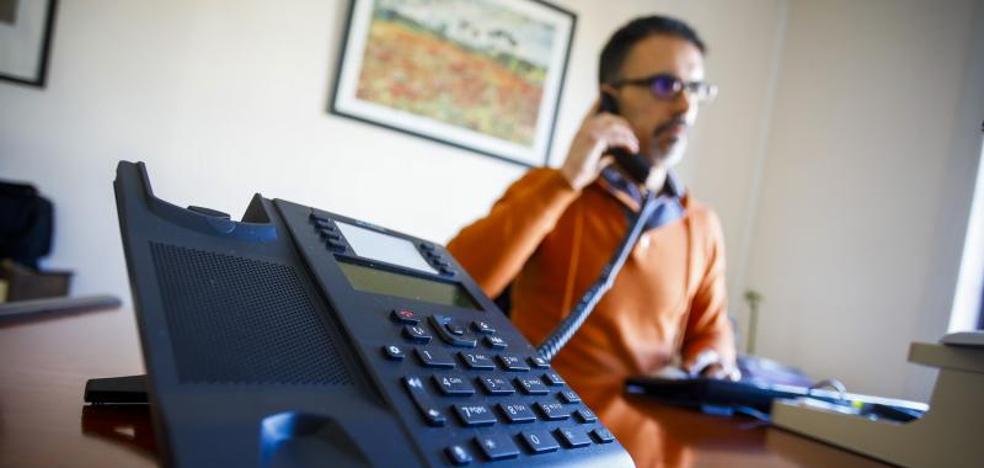 mental health
The Telephone of Hope received in 2021 on the islands 483 calls for suicidal behavior, 66% more. It increases among the youngest
Deaths by suicide are increasing, but so are requests for help, "from which it follows that, finally,
we begin to break the taboo around this tragic reality", sAccording to the Telephone of Hope, which launches an awareness campaign around September 10, World Suicide Prevention Day, promoting the creation of the Let's Make a Plan Platform.
At the state level, in 2021 a total of 7,793 requests for help related to suicide (6,266 cases with suicidal ideation) were received in the Telephone of Hope, of which
483 were treated from the centers in the Canary Islandswhich represents an increase of 66% compared to 2020, says the association in a statement.
In the Canary Islands, according to INE data, 208 people committed suicide in 2020, for 3,941 deaths in the State as a whole, 7.4% more than in 2019, indicates the Telephone of Hope.
Some "alarming" data, as it is, he points out,
the incidence in the young population "in which suicide in 2020 became the leading cause of death from external causes." In that year alone, 300 deaths from this cause were officially recorded in young people between 15 and 29 years of age.
The data for 2022 already indicates that the increase in requests for help continues; During the first semester, the association has received 4,553 calls on suicide issues at the state level, compared to 3,412 in the same period of 2021.
The association sees the increase in requests for help as "very positive" since, "all those people in the midst of their difficult situation sought help, someone to talk to, a hand to hold on to, and this is the first fundamental step, to be able to overcome a suicidal crisis". Because
"suicide can be prevented".
To achieve this, he adds, it is necessary to have "a National Suicide Prevention Plan, because to date our country has regional plans, including the Canary Islands, but it lacks a state plan that generates a common framework, with sufficient budget allocation to its implementation.
According to the Telephone of Hope, "if we have something to thank the pandemic for, it is that we have finally begun to realize the importance of mental health and that it is essential to take care of it in all phases and periods of our lives."
"The entities that have been working on suicide prevention for a long time put a lot of effort into making the population aware of this reality behind a strong taboo. And finally it is beginning to become visible, it is beginning to be talked about on television, in educational centers, on the street, in homes and in public institutions, "adds the NGO.
The 024

On May 10 of this year, the Ministry of Health launched the 024 phone line, a hotline for suicidal behavior, whose balance of activity reported that in its first four months of operation it received more than 34,000 calls.
According to the Telephone of Hope, "it is very important that the public powers have finally decided to take action in the face of this public health problem and we trust that it will be the first step to undertake all the tasks that we have pending in this area" .
The current 024 offers initial attention for detection and referral to specialized resources, such as emergency services in ongoing suicide situations, primary care services (to be referred again to psychological care) or to organizations such as the Telephone of La Esperanza, where they have also received many referrals since 024. However, "this detection and referral service is insufficient if it is not accompanied by an expansion and improvement of aftercare resources, resources that today are insufficient to cope with the demand and that, upon receiving an increase in requests for help, in many communities they are currently collapsed, "says the entity.
For this reason, he concludes, "this year the Telephone of Hope focuses its awareness campaign around September 10, World Suicide Prevention Day, on the need to build together a National Suicide Prevention Plan, uniting under the motto Let's Make a Plan'.