More Sports Canarias proposes the creation of a Vice-Ministry of Sports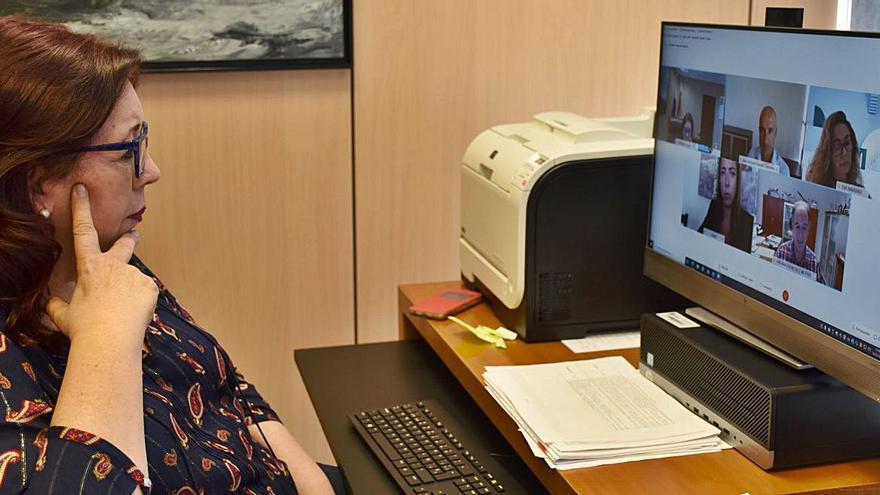 The platform Más Deporte Canarias for the reactivation of physical activity and sport in the islands met yesterday with the Minister of Education, Universities, Culture and Sports of the Government of the Canary Islands, Manuela Armas, to send him the concerns of the sector and request his support for the consideration of sport as an essential activity.
The virtual meeting was attended by Antonio González Molina, former dean of the Faculty of Physical Activity and Sports Sciences and Professor of the Faculty of Business Economics and Tourism of the ULPGC, the president of the Official College of Graduates in Physical Education of the Canary Islands, Eva Navarro and Juan Antonio Carreño, professor of Tourism at the University School of Tourism of Lanzarote at the University of Las Palmas de Gran Canaria.
The platform insisted on the need for physical activity and sport to be considered an essential activity and the importance of sport being the remedy and solution to the health crisis. More Sports Canarias has asked the counselor for her support to make the measures in Phase 3 proposed by the platform more flexible, so that, as an essential activity, gyms or sports facilities are not closed again. They also consider it necessary to create a Vice-Ministry for Physical Activity and Sports, to give greater weight to sports policies.
Regarding Education, Más Deporte Canarias sent the counselor the doubts and confusion in the application of the different measures and restrictions of some educational centers. They have also asked the counselor to develop the Law of Physical Activity and Sports in the Canary Islands.