more employment, but more temporary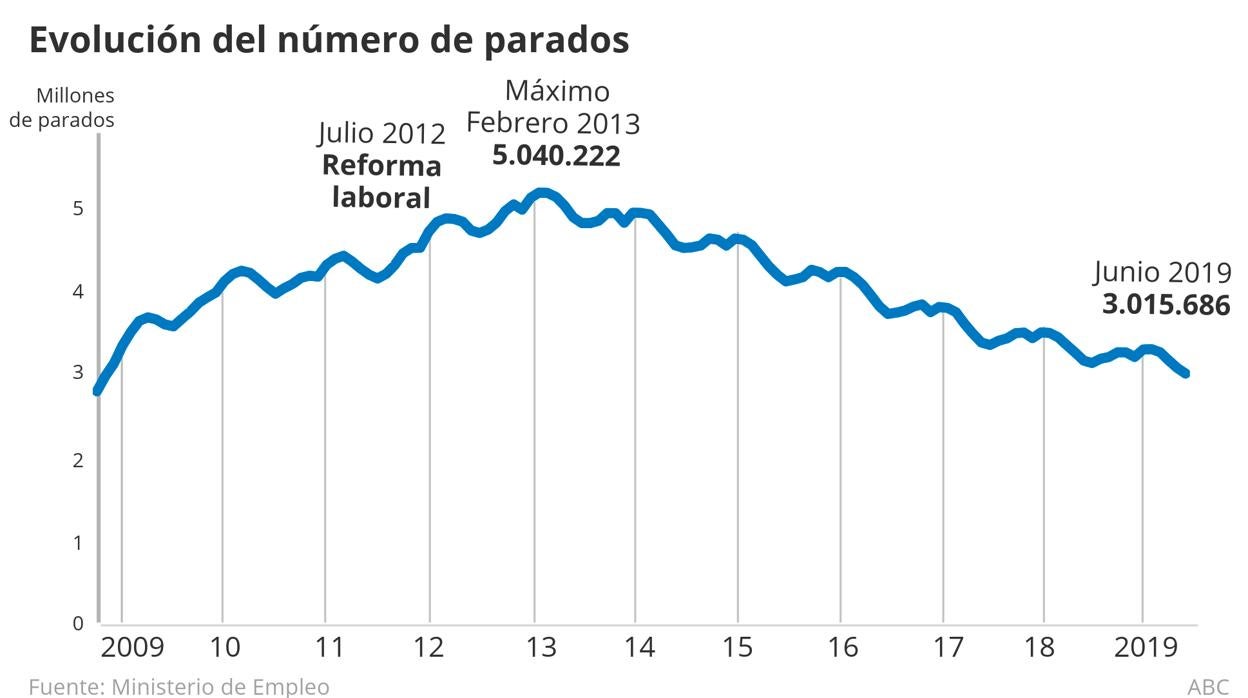 MadridUpdated:
The labor reform promoted by the former president of the Government, Mariano Rajoy, has celebrated its seventh anniversary as Law after its approval by the Congress of Deputies on June 28, 2012 with the votes of the then absolute majority of the Popular Party (186 deputies) and the 16 parliamentarians of the already defunct Convergence i Unió. The rest of the political parties voted against a change in the labor market, which had come into force in February via royal decree law in the midst of a deep recession.
Considered one of the most profound changes in our labor market, the rule came forward after four months of processing and without adding more support. A modification that established changes in matters such as compensation for unfair dismissal that fell to 33 days per year worked for permanent contracts with a maximum of 24 monthly payments. In this way the traditional 45 days in force until then were abandoned.
The reform alsoliminaba the prior authorization of the administration to take a File of Regulation of Employment (ERE)In addition, it extended the causes of the objective dismissal, allowing the reduction of personnel due to economic, organizational, technical or production reasons with an indemnity of 20 days per year worked. On the other hand, a new indefinite contract was created for SMEs with less than 50 employees and incorporating a young person under 30 years of age. a training contract for this last collective. In addition, the path was opened so that the Temporary Employment Companies could collaborate with public employment services.
But the point that generated the most controversy was the one referring to collective bargaining, a true axis of the changes that unions now advocate: priority character for company agreements, regardless of what is agreed at the sectoral level. In addition, ultra-activity was limited to two years, and the indefinite extension of collective agreements was terminated. After this period, if a sane had not been reached, it was foreseen to go to a voluntary arbitration. On the other hand, it made it easier for companies in distress to "get out" of the agreement (not comply with it).
Seven years later: mission accomplished?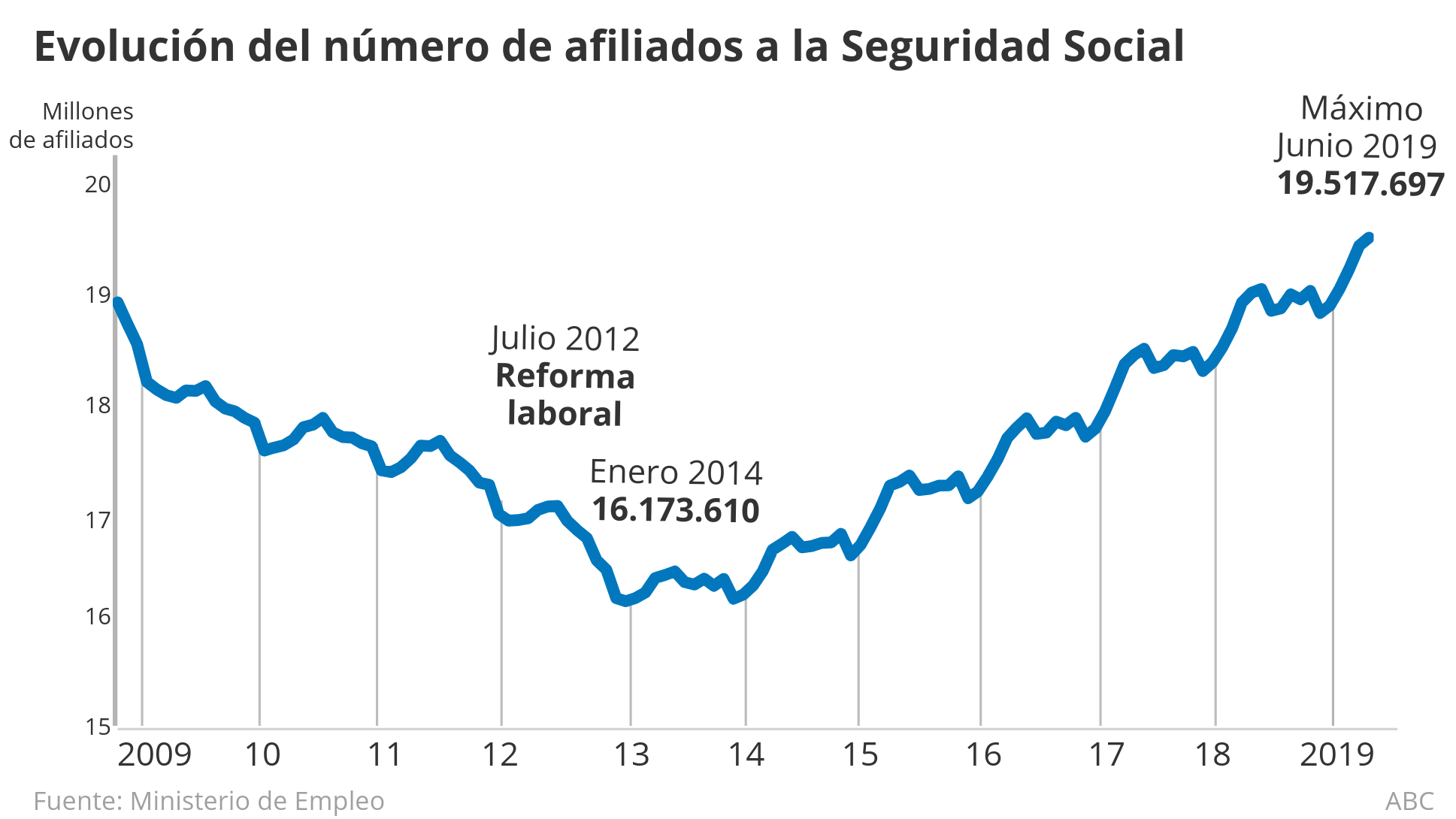 The labor reform was created to create more jobs and lower the high unemployment figures, with 4.6 million unemployed and only 17 million affiliates in June 2012. After the crisis was over and recovery was under way, on Tuesday it was known that Social Security affiliation in June of this year was climbing to a historical record of 19.5 million. While the number of registered unemployed remains at 3,015,686 people. But, to this picture we must add some gray brush strokes: the high temporality.
(tagsToTranslate) labor reform (t) (t) seven (t) years



Source link