More designers and the public at a Madrid Fashion Week that is committed to sustainability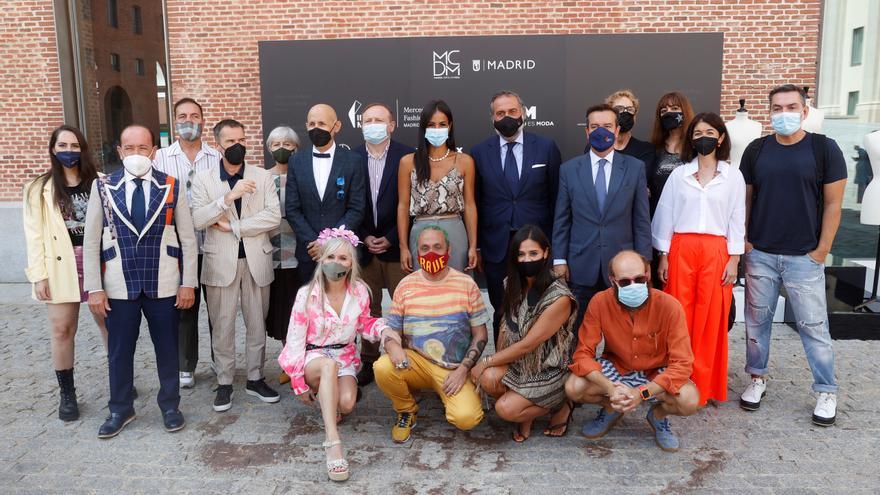 Mercedes-Benz Fashion Week Madrid (MBFWMaddrid) returns with renewed strength in its 74th edition in which recover designers, more face-to-face shows, more public and with sustainability as a flag and stands out for the choice of all national models, for the first time on this catwalk.
Nuria de Miguel, Director of MBFWMadrid, explained this Thursday at a press conference that a "content-rich" edition, with a high representation of designers and more shows on the catwalk, the most outstanding points, together with the fact that the presence of the public has been expanded to 42 percent, almost double than in the previous edition.
He stressed that without the support of the Madrid City Council with the Madrid Capital de Moda initiative it would not have been possible and he was grateful that the designers -some absent on the previous catwalk- have once again chosen MNFWMadrid to present their collections, in this spring edition- summer 2022.
"We have always opted for face-to-face shows and we are not wrong," said De Miguel, although he acknowledges that "fashion films" will continue to be an effective tool to reach "more audiences", so MBFWMadrid has implemented its platform "on line "with more content. "Our commitment to digitization remains firm", he assured.
Progress in the internationalization of Spanish fashion, sustainability and the choice of a totally Spanish 'casting' of models are other novelties.
"It is the moment of 'made in Spain'. There are excellent Spanish models that until they succeed in the international catwalks do not have visibility and we have decided to break with that dynamic," said De Miguel, who added that diversity on the catwalk it will also be a fact.
The deputy mayor of Madrid, Begoña Villacís, thanked the designers for their commitment to the Madrid catwalk "After having gone through very hard times. I know how difficult it is to defend author's fashion" and he has described them as a "flagship" for "resisting, continuing to create and defying conventions."
Modest Lomba, President of ACME (Association of Fashion Creators of Spain), stressed that, despite the difficulties experienced in the sector, the time has come to continue taking steps forward, and "keep designing and showing fashion" is one of them.
Pepa Good, Executive Director of ACME, who leads all Madrid es Moda (MeM) activities and initiatives in the capital coinciding with MBFWMadrid, believes "firmly" in the coexistence between the parades and the "showrooms" that make this year's autumn-winter collections known to customers in a personalized way by the hand of their designers.
Miguel Angel Redondo, delegate councilor of the Government Area of ​​Economy, Innovation and Employment, has highlighted that fashion creates jobs in the city and that, according to a report by the consulting firm KPMG, the organization of the catwalk generates about 40 million euros in Madrid.
"Author's fashion is a way of adding to the economic recovery," he indicated.
Something that you have agreed on Angel Asensio, President of the Madrid Chamber of Commerce and of the Confederation of Fashion Companies of Spain, has indicated that, in addition to generating employment, fashion is "industry" and the image of a country.
"We talk about brand fashion, we talk about author fashion, but we also talk about brand, the two add up and the two complement each other", to conclude by saying that fashion is a "strategic sector if we give it added value".