More deaths at work although work activity falls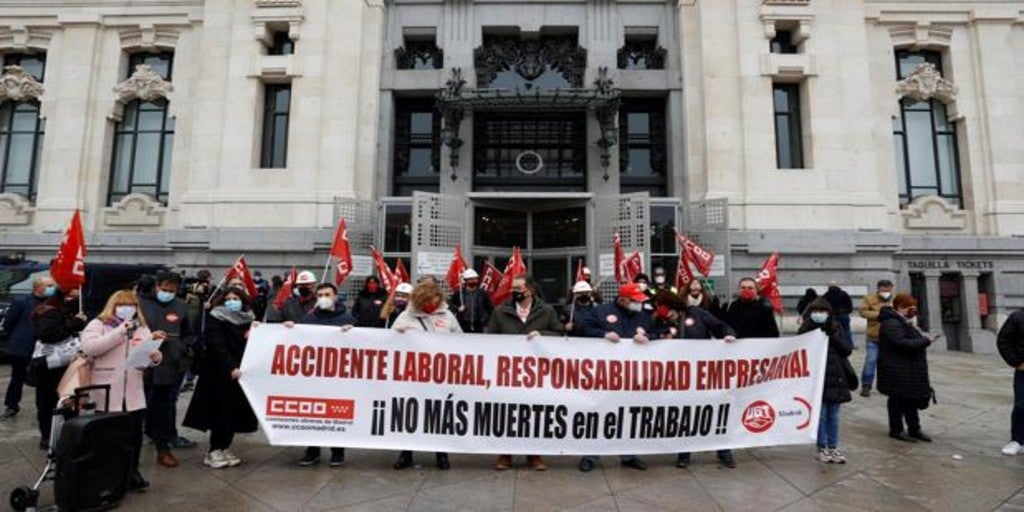 Updated:
save

A total of 502 workers have died in the first ten months of this year as a result of accidents that occurred during working hours, which represents an increase of 12% compared to those registered in the same period of the previous year, according to the Ministry of Labor.
This increase occurs despite the fall in economic activity caused by the coronavirus pandemic. In fact, the number of work-related accidents with sick leave fell by 26% until October, standing at 397,019. In other words, there have been more deaths despite the drop in activity and the total number of accidents.
To the 502 deceased during working hours, we must add others 93 dead "in itinere" (trips to or from the workplace), so that the total number of fatalities due to work-related accidents rose 3% compared to the same period in 2019. This slight increase is due to the fact that deaths "in itinere" have fallen by 28% due to the drastic decrease in travel: some, due to teleworking; others, due to the economic crisis. In other words, two workers died each day between January and October.
Of the total deceased, 529 were salaried and 66 self-employed. In the first case it represents an increase of 2.5% and, in the second, of 6.5%. Furthermore, 93% are men and 7% women. Of the 502 fatal accidents during the work day, 212 occurred in the service sector (42.23% of the total), 121 in industry (24.14%), 88 in construction (17.5%) and 81 in agriculture (16.13%).
Regarding the reasons that caused these fatal accidents, 189 (37.65% of the total) were due to heart attacks, strokes and other natural causes, according to Labor statistics. In second place is the fall of the victim from a height, with 60 deaths (12%), followed by the loss of control of the means of transport or cargo, with 45 cases (9%).
Of the 93 deaths "in itinere", 87 (93.5% of the total) were due to traffic accidents, five due to natural causes and one due to assault by people outside the company.
Regarding the occupational category of deaths in work accidents, 109 (18.3% of the total) were drivers and operators of mobile machinery and 84 (14.11%) were qualified construction workers.
By age, the highest mortality was registered in the group between 50 and 54 years old, with 134 deaths (22.5% of the total), followed by the group between 55 and 59 years old, with 108 deaths (18.15%) , and the one between 40 and 44 years old, with 70 victims (11.8%). It should be noted that 52% of the 595 deaths in work accidents were between 50 and 64 years old.
With these data, UGT considers «essential to articulate a crash plan against workplace accidents immediately. The constant increase in deaths at work is highly concerning and must be urgently addressed.
In addition, this union demands the creation of the figure of the territorial and sectoral prevention delegate through collective bargaining. "They would certainly help to improve risk prevention in small and medium-sized companies that do not have union representation. It is a fact that unionized workplaces are safer workplaces. "