Morata's double value goal: to go to the World Cup and dedicate it to a child with cancer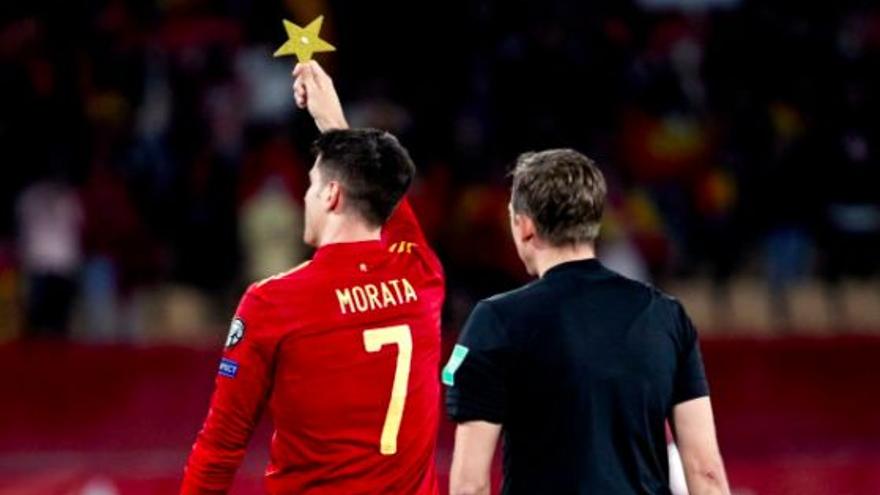 Morata's goal had a double value: it not only served Spain to go to the World Cup but also to dedicate it to Miguel Angel, a 10-year-old boy with cancer.
"The really important things. One of the most beautiful goals that I will score in my life. It goes for you, Miguel Ángel," he hung on Instagram the forward showed a yellow star after scoring the goal that unleashed the madness in La Cartuja.
Miguel Angel He is a 10-year-old boy from Malaga who is fighting a brain tumor. On Saturday he had visited the concentration of the national team and had been able to meet Sarabia, Unai Simón and Morata after the Small Wish Foundation contacted the team and told them about his case. Sarabia gave him the shirt with which he scored against Greece and Morata was able to dedicate the goal against Sweden.
"He took out the Variety Star from Little Wish Foundation that Miguel Ángel had given him and dedicated the goal that gets Spain into the World Cup … This is magic, this is #thepowerofthewand. Thank you Álvaro for once again demonstrating your commitment ", this NGO shared in its networks that for two decades trying to make the wishes of children with chronic diseases or poor prognosis come true in order to support them emotionally during their treatment and make it more bearable his illness Now the symbol of the foundation has been the star that leads to the East and that illuminated the face of Miguel Ángel on Sunday.