Morata returns on loan to Juventus for 10 million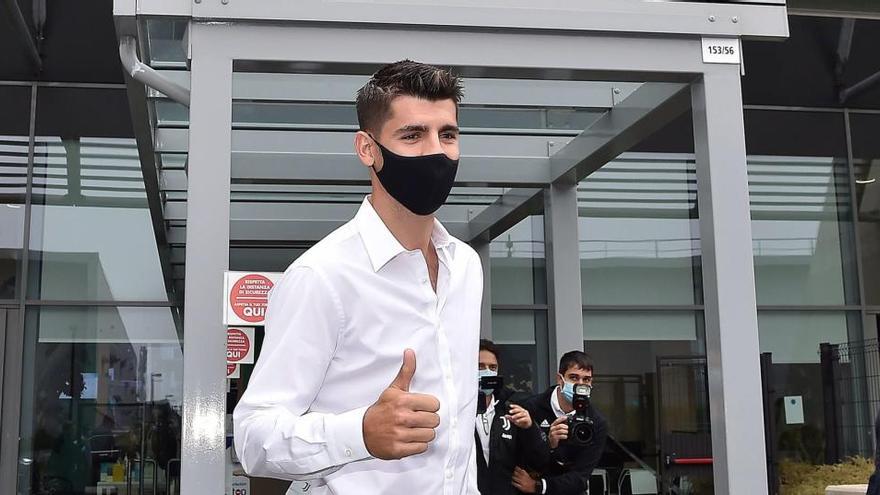 The Spanish international striker Álvaro Morata will play on loan at Juventus in Turin the 2020/21 season after the Italian champion and Atlético de Madrid reached an agreement that contemplates a transfer option at the end of this course.
"Juventus has reached an agreement with Atlético de Madrid for the acquisition, temporarily until the end of the 2020/2021 season, of the rights of the player Álvaro Morata for a consideration of 10 million euros, to be paid in full during this year ", informed the 'Vecchia Signora' in a statement.
In addition, the agreement establishes that Juve keeps the right to buy all the rights of the player at the end of this season for an amount of 45 million euros, which would be paid in three installments, adds the club 'bianconeri'.
Atlético, who also confirmed the agreement, wished "Good luck" to his former player at the Italian club, while Álvaro Morata said goodbye -on social networks- after a year and a half as a mattress maker seeing "a dream come true."
Morata, who came to Atlético from Chelsea, has played a total of 61 matches as rojiblanco, in which he has scored 22 goals. "Playing for Atlético de Madrid has been one of the best things that has happened to me in life. Those who know me know that I will always have my season ticket at the metropolitan," he said on his Instagram account.
"I want to give you the thank you for these two incredible years in which I have lived moments that I will never forget and in which I have felt like one more from the moment I arrived. Fighting for these colors has been a true pride and celebrating goals with this shirt is a dream come true. It is such a great club because its people are what make it so great, "Morata added.
"All those historic nights that any footballer would dream of living will remain in my memory forever. In my heart, there will always be a place for you. Thank you Atlético de Madrid," said the Madrid striker, who returns to Juventus, where he already played between 2014 and 2017.