Morales demands to change the decree that allows gas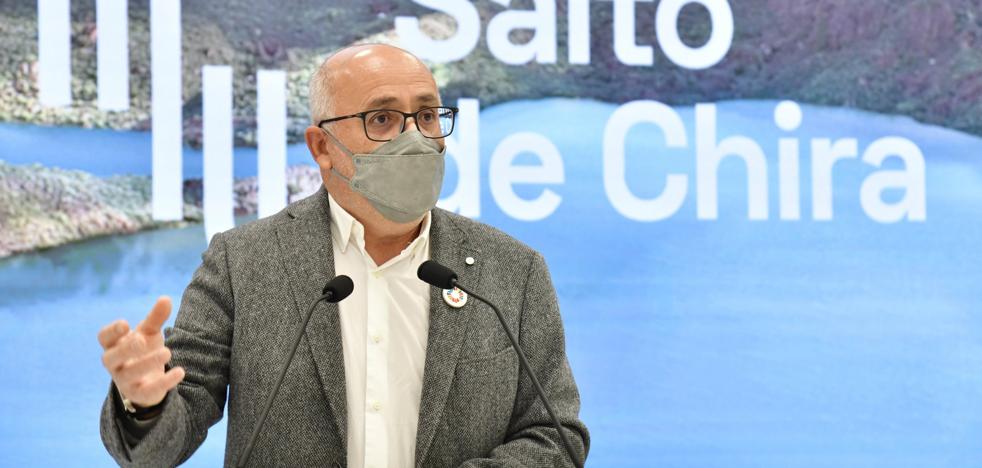 The president of the Cabildo also rejects that they be authorized through a package of measures to alleviate the effects of the war in Ukraine
The president of the Cabildo de Gran Canaria, Antonio Morales, has reiterated his "strongest" rejection of Royal Decree Law 6/2022 approved by the Spanish Government maintain its current wording with regard to authorizing the creation of regasification plants in the Canary Islands without having to have the corresponding administrative authorizations for this, and demands that it be changed.
Morales (NC) demands a forceful pronouncement from the Parliament of the Canary Islands, "Like the one it has had with the change in policy on the right to self-determination of the Saharawi people", in the face of this treatment by the Central Government "against the institutions and the majority sentiment of the Canarian people".
For the president of the Cabildo of Gran Canaria, Royal Decree Law 6/2002 adopting measures to mitigate the impact on the Spanish economy of the war caused by the invasion of Russia
opens the door to gas "with a shoehorn, without counting on the Canary Islands, really treating us like a colony", without counting on the Parliament or the councils, which have competences in the territory and in strategic decisions for the islands.
Morales recalls that the Canary Islands Hydrocarbons Law allows the marketing and storage of gas as energy, but not the installation of regasification plants, gas pipelines or city gas.
"Without counting on anyone, arbitrarily, as happened with the Sahara, a measure is imposed on the Canary Islands that has been shown to be absolutely contrary to the majority sentiment of Gran Canaria society and most of the political organizations" of the archipelago, criticizes.
Before the declarations of the president of the Government of the Canary Islands, Ángel Víctor Torres (PSOE), maintaining that if necessary the text of the fourth provision of the Royal Decree Law will be clarified, Antonio Morales answers that "if necessary, no.
It must be clarified and the text must be radically changed» which was included by the central government.
From the ranks of the Socialist Party there has been no explanation as to what motivated the inclusion in that decree of a formula that opens the door to gas. Especially when the same party co-governs in Madrid, the Canarian Executive and the councils of the capital islands.