Morales beat Portuarios, who were approached by San Cristóbal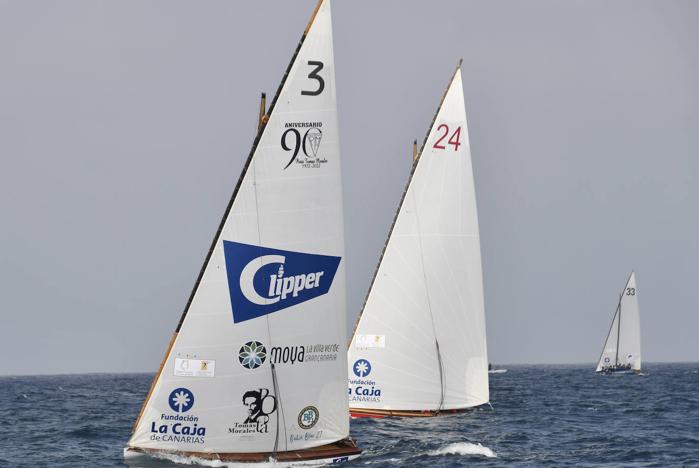 canary latin sail
The first day of the Eliminatory Tournament, scheduled for this Sunday, is postponed until a new date
The Poeta Tomás Morales boat beat the Estibadores Portuarios, which was damaged when boarded by the San Cristóbal during the dispute of the 2nd day of the Aguas de Teror Championship. The boat from the San José neighborhood also had the best time of the day: 11.1.58.
Villa de Teror, in a very even match, beat Chacalote by just 40 seconds ahead. He also won his regatta
the Villa de Agüimes boat that beat Spar Guerra del Río by two minutes and 54 seconds. As far as group B is concerned, a clear victory for Porteño over Tara del Mar.
The Minerva Hotels Vistaflor sailed alone and added three points after the withdrawal of the Unión San Cristóbal. In another very even hit,
the boat from Puerto de la Luz beat the Disa Roque Nublo by only 46 seconds.
The premiere of the La Caja de Canarias Foundation Eliminatory Tournament scheduled for this Sunday has been postponed at the request of San Cristóbal, due to the damage suffered in the bow of the hull after the mishap with the Portuarios. The Regatta Committee will inform soon of the chosen date to recover this regatta.