Moody's predicts that El Corte Inglés will not recover its precovid sales in 2021 due to the weight of tourism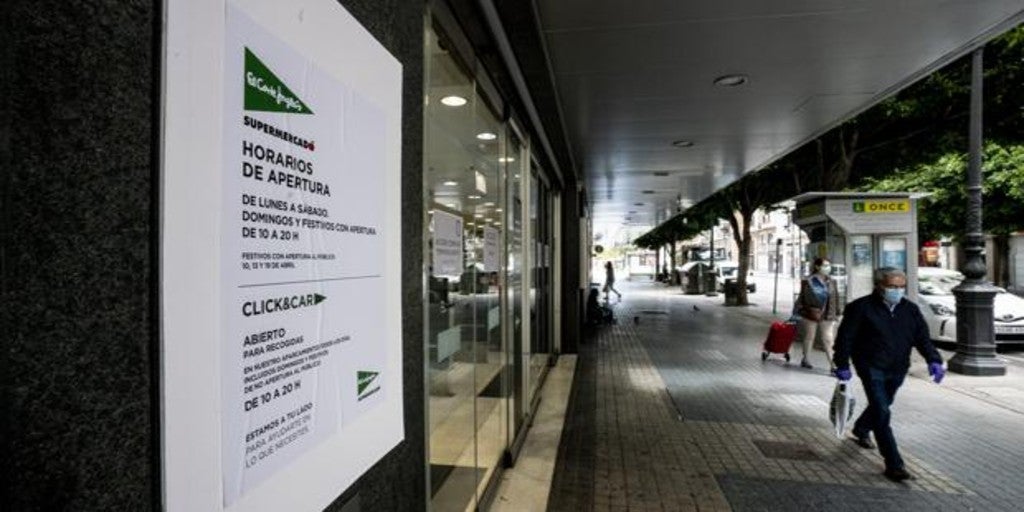 Madrid
Updated:
save

The English Court will not recover in 2021 its sales levels prior to the coronavirus pandemic, although its gross operating result (ebitda) will grow more than 20%, according to a report by the rating agency Moody's.
In a report on the European distribution sector released Tuesday, Moody's predicts that El Corte Inglés will not recover next year due to its high exposure to tourismTherefore, even if national customers buy again, they will continue to notice the absence of foreign tourists.
The report also analyzes the economic forecasts of other Spanish companies such as Pronovias, Tandem and Día. For the first two, he has predicted an ebitda growth of more than 20%, while the supermarket chain will have a more moderate increase, between 8% and 20%. On Día, Moody's has pointed out that its sales will continue to grow in 2021 due to the predisposition of customers to make their purchases in supermarkets of this type.
The report changes Moody's previous forecast for the European distribution sector from negative to stable due to the recovery in demand in recent months. Despite this modification, the agency will not improve its forecast to positive unless annual income grows above 4% over the next year, but it may worsen to negative if the vaccine is delayed or there are new confinements.
On the level of sales in the distribution sector, in Spain have fallen by 10.4% in total, only behind Italy, which has registered a decrease of 10.9%, according to their data.
The segments that best resisted were food and drink, with an increase of 3.7%, and online sales, which has risen by 34.9%, the highest percentage among the European countries analyzed. Regarding the 2020 revenues of the Spanish distribution sector, this will fall as a whole by 5.3% to grow by 6.7% in 2021.
By segments, only food will be saved, with a rise of 2.2% this year and a more moderate one of 0.8% in 2021. Fashion, for its part, will suffer the biggest drop with 21.5%, although based on the so-called "rebound effect" it will rise 14% in 2021.
The limitations in social events, teleworking and fear of socializing to avoid contracting the coronavirus are some of the reasons that Moody's points out for this fall in the fashion sector.