Monzón, the enemy to beat in the Juncalillo climb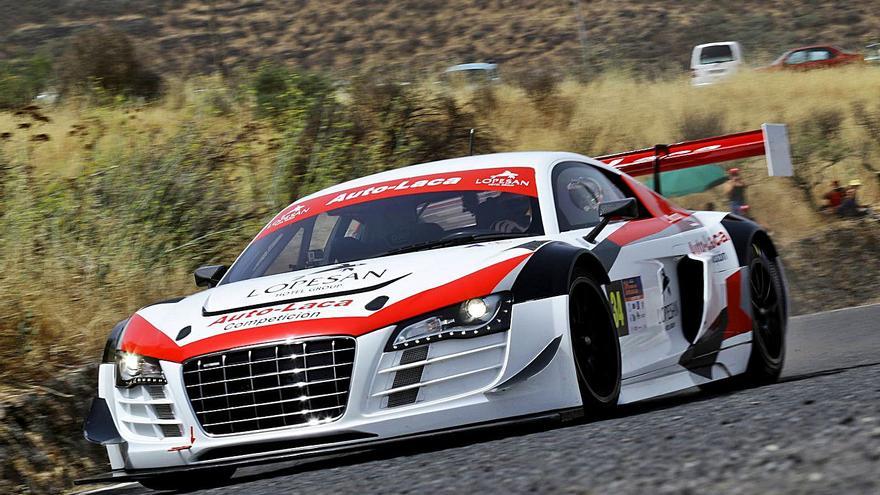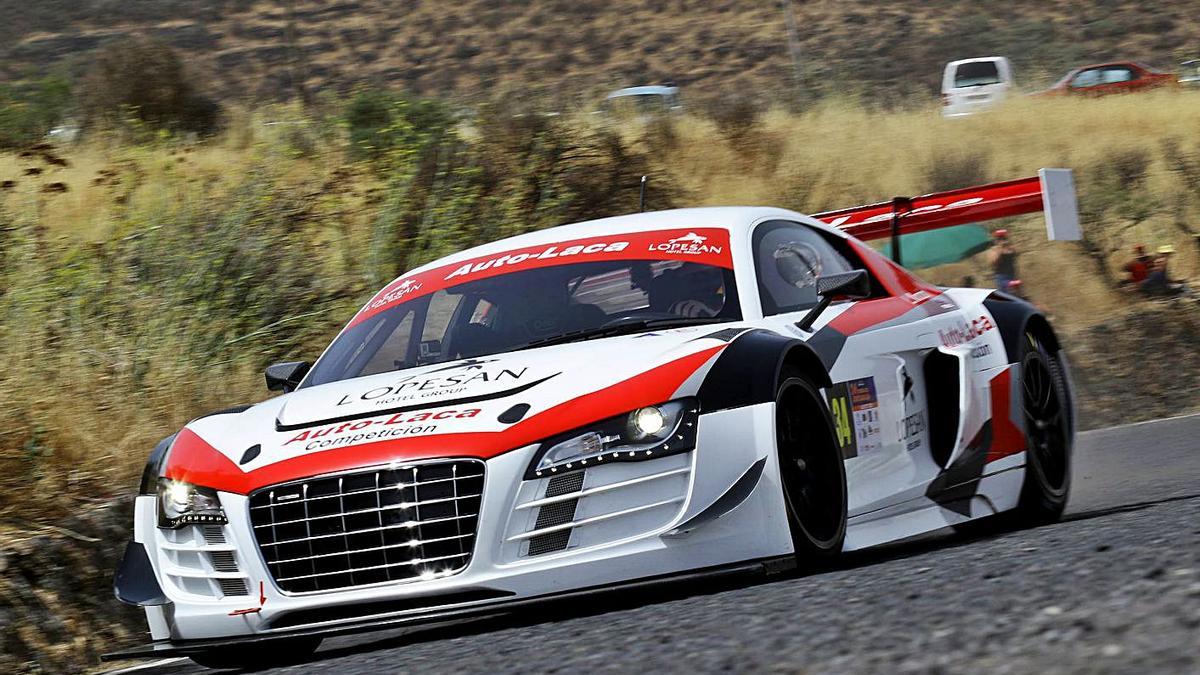 The Ascent of Juncalillo, what celebrates its 25th edition, tomorrow opens the official calendar of a new season in Canarian motorsport. The test features an attractive entry list featuring a total of 52 teams (16 in the Sport Regularity section, five in the Formula Rally section and 31 in the speed section). Luis Monzón, winner of the event on the last four occasions, starts as a great favorite to victory.
The pilot Santa Brígida once again chooses the Gran Canaria municipality of Gáldar to do the first kilometers of the 2021 course and, again, with the Auto-Laca Competición Audi R8 LMS.
With this mount, the satauteño achieved up to three regional titles, between 2017 and 2019, and counts all his appearances by triumphs. The last one happened last year in this same race, although then it was held on summer dates and on a tarmac that exceeded 50º degrees of temperature.
Tomorrow, Luis Monzón has the opportunity to start recovering feelings after the break between one season and another, and ahead of the Villa de Santa Brígida Rally next week, although there are serious doubts in the team that they can contest it.
"We have been since the Islas Canarias Rally without competing and running on a climb as demanding and as technical as this one in Juncalillo is the best way to start this campaign. I have good memories of my previous runs and, although the Audi R8 LMS is a very different car from the Citroën C3 Rally2, it will allow me to regain sensations and rhythm. Hopefully it will serve as filming for the next Villa Santa Brígida Rally, although as of today we have not yet received the upgrade from Citroën Racing. If he does not arrive in time, it is likely that we will discard our participation, "warns the Satauteño.
The Juncalillo Climb, a test organized by the Drago Team and which is valid for the Canarian Mountain Championship and the Las Palmas Provincial Championship of this specialty, will start tomorrow from 10.00 am with the practice round, after which the two official passes will be played.
In addition to Luis Monzón, it is worth highlighting the presence on the Galician ramp of pilots of the level of Lauren García (Norma M20, Iván Armas (Porsche 911 GT3) Miguel Cabral (Mitsubishi Evo X) and Félix Brito (Subaru Impreza WRC), among others.