Montserrat Juan, the viral indignant nurse: "Now there is material, we need staff"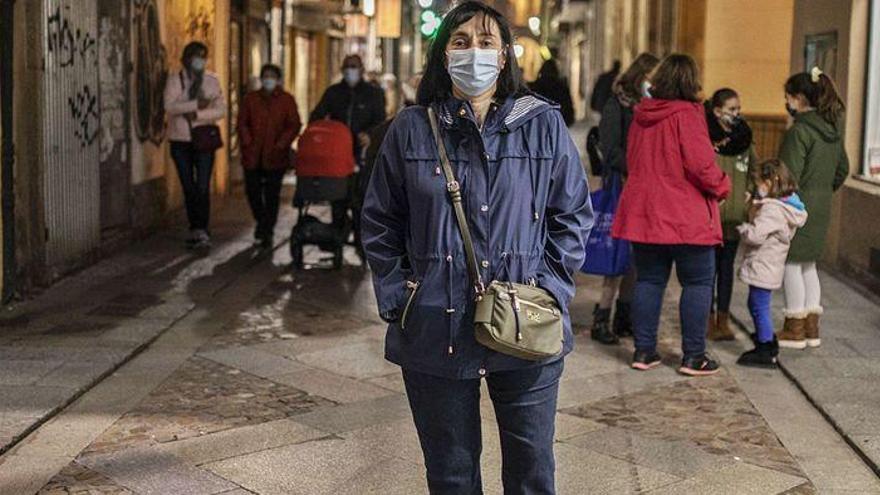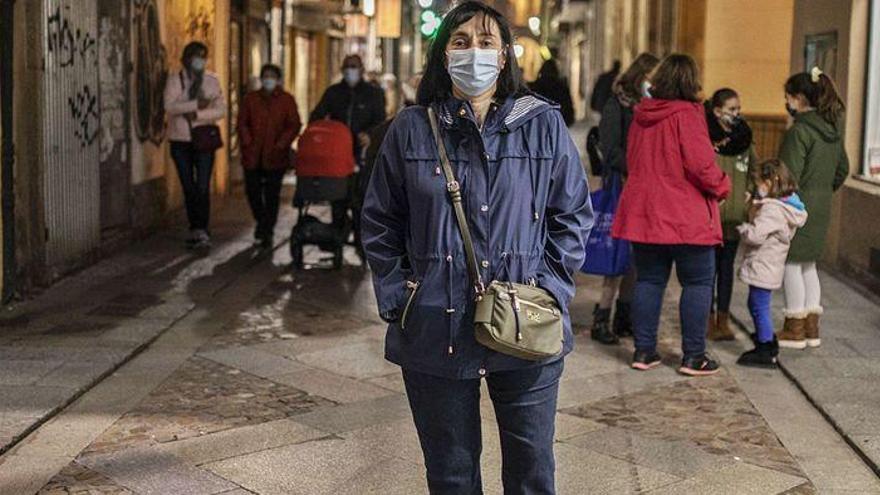 Impotence and rage allied with the nurse Montserrat Juan Asensio to write a letter that has gone around the country. In it he reflected, from his experience, the pain caused to the health workers to finish the shift and see how life outside the hospitals continues as if nothing was happening. In the middle of the second wave of the pandemic, the perception of this professional is that there are still people who take the coronavirus as if it were a joke. Your text has gone viral and here he explains the reasons that led him to write it for publication in letter format in this newspaper.
-Your text is perceived as a last resort to try to get people to comply with the rules.
-It is frustrating to see how there is a part of the citizenry that is not aware of reality. Some because they think it is a lie, others because they think that the health workers exaggerate and others because, either they do not know what is happening, or they prefer not to know. I have written this letter to see if, once and for all, all those people are aware of what is happening. We have a virus that attacks everyone, from the president of the United States to the most anonymous person there is. It is a fight and we are all losing.
-You criticize in your letter the exhaustion of the toilets in this second wave. How is the situation today?
– Right now we have all the material at our disposal, but we lack personnel. There are colleagues who are on sick leave due to stress, sick leave due to COVID-19 or sick leave due to physical problems. I myself have a gastritis problem since March that I cannot overcome. The pandemic is affecting us a lot, both physically and psychologically. It is very hard to see how a person is dying in your arms and you cannot do anything to help them.
-The Government and the autonomous communities begin to take measures to try to control the spread of the virus. What opinion do they deserve?
-They are late. The measurements should have been taken earlier, in September. I understand that the economy is very important, but without healthy people there will be no one to pull the economy. I am not the one in charge, I am a simple citizen who thinks that economics has prevailed over health.
– Surrounding countries are announcing severe confinements such as those in March. Is it already necessary in Spain?
-A home confinement, like the one in March, is still not necessary. But there are measures that can be carried out and that must be done as soon as possible. Anyone who can telecommute should. In addition to maintaining all security measures if you have to go outside. On the other hand, I think that the health branch should be taken care of much more. And I'm talking about everyone: doctors, nurses, assistants, cleaners, orderlies, maintenance personnel … All of us who work both in Primary Care and in hospitals.
-What is lacking?
-Personal. It is what is needed from the beginning and it is difficult to find it, because we have many professionals spread across France, England or Portugal who do not want to come. There they make longer contracts and pay them more. A nurse in England can be charging more than 2,000 euros and here they are just over a thousand. Be careful, I understand that there are lower paid jobs and people who are worse off than us, but they are not treating us as they should.
– Was the de-escalation, in your opinion, precipitated?
-I think so. At first, everything was very calm and gradual, but June arrived and everything accelerated. I understand we were talking about saving the summer season, but We have already seen that what has happened has happened.
– Politics has its troubles, but you affirm in your letter that there are many irresponsible citizens.
-In the letter I spoke about young people, but it is fair to say that there are also adults who do not comply with the rules. My opinion is that more pedagogy should be done with both young and not so young. We are not transmitting the information well to them. Maybe, What happens is that we have been releasing a certain number of deaths every day for so long, that we do not realize that behind the figures there are people and, behind them, their families.
-What has been your worst experience as a professional in this pandemic?
-I received a woman in her early fifties at the ICU. He came in talking, normal. The next morning, he died. And there was only me. It was so cold … The ICU staff have a lot of human qualities and family members are always allowed to pass when someone is going to die. Now neither daughters, nor sons, nor any family member can pass. That the family cannot say goodbye, I think it is the hardest of everything that is happening.
-How is the patient you speak of in your letter?
-Stay at the ICU. He's stable, but these patients take a long time to recover, so being stable is enough. I hope and trust that it comes out ahead, both for the relationship I have with the mother as for his son.