Montero sees the agreement between PSOE and Podemos for the 2021 Budgets "very finalized"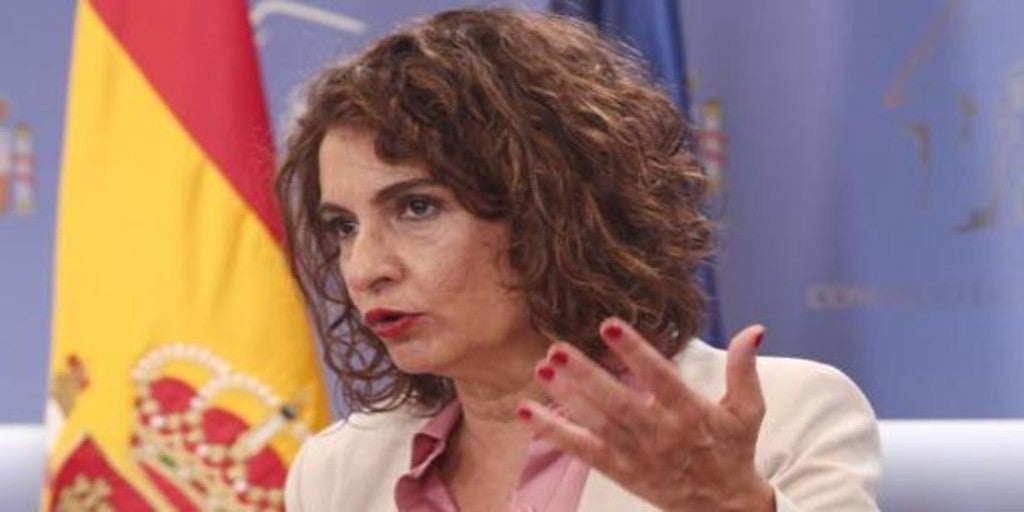 MADRID
Updated:
save

The Minister of Finance and Government spokesperson, Maria Jesus Montero, has assured this Wednesday in the Congress of Deputies that the agreement between the PSOE and United We Can "is very finalized" and that there are elements that are minor when it comes to closing it. " within the Government with the Secretary of State for Social Rights and economic manager of Podemos, Nacho Álvarez, saw the agreement at 80%This Wednesday the minister said that these negotiations are "at 90%".
In any case, he has indicated that it will be the President of the Government, Pedro Sánchez, and the Vice President, Pablo Iglesias, who will "set a date for the presentation of the master lines". "There is no date yet, but it is quite advanced," Montero has added, who, in any case, considers that the important thing is not the volume of what remains, but that there is an "attitude and will."
Precisely, the appearance at a press conference of the head of the Treasury in Congress coincides with the limit established in the Constitution to present a Budget project to Congress, and thus its processing can be completed before the end of the year to enter into effective on January 1 of the following fiscal year.
In this way, from now on, even presenting new public accounts in the coming weeks, the processing process will already reach 2021, so the last accounts in force must be renewed again, those approved by the last Government of Mariano Rajoy and his Minister of Finance, Cristóbal Montoro, for the year 2018. An extension that Montero already assumed this week and that he described as "technical."
Montero has also been asked by how the suspension of fiscal rules affects budget processing, since this measure exempts the Government from approving its path of stability, with deficit, debt and spending rule objectives, which had to be endorsed by both Congress and the Senate.
The spokeswoman for the Executive has reduced the importance of not having to face these procedures, as it considers that "there was no problem with the deficit path", since the activation of the safeguard clause for this year in the European Union "did not force to restrict the Budgets in an uncomfortable way".
"There would have been no problem in supporting the stability objectives, because the reference is broad enough for any formation to oppose it," he assured, noting that "they were sensible enough" to elicit the support of Congress and the Senate.