Montero recovers his war against Madrid and accuses it of "driving away investors"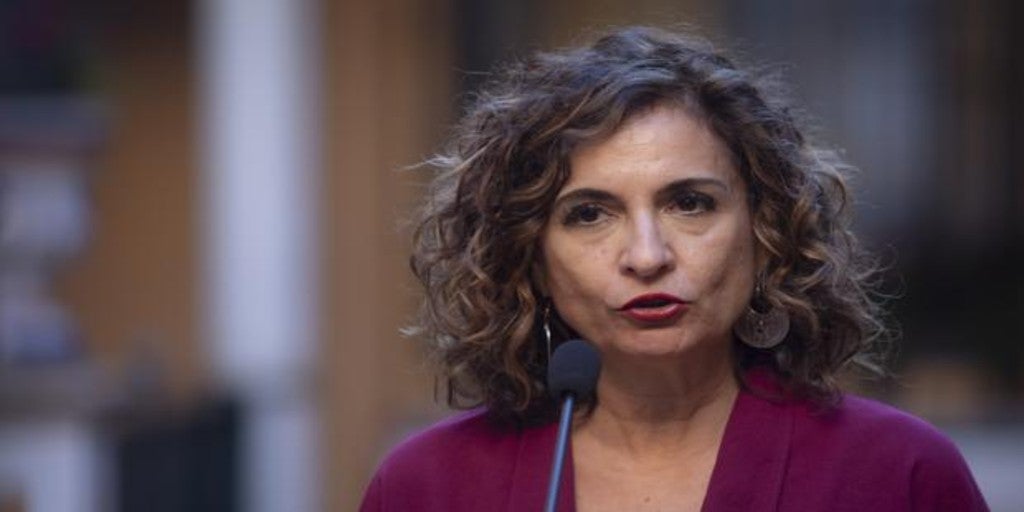 Madrid
Updated:
Keep

It had been a long time since the Minister of Finance, Maria Jesus Montero, was not so harsh against the communities of the Popular Party. Today, in a forum organized by 'CincoDías', he has returned to the charge to criticize
the fiscal policy and rhetoric used by these regions (Madrid, Andalusia, Murcia …) in tax matters.
The main objective of his speech has been the Community of Madrid, focused mainly on in its «leader», Isabel Díaz Ayuso. The president of the capital has repeatedly referred to the "fiscal hell" and "fiscal sablazo" to which this Government submits Spain, and Montero has taken advantage of this opportunity to react. In this sense, the head of the Treasury has indicated that with this type of qualification what they do is "scare away investors."
The criticism has not stopped there. It has charged against the PP regions, in clear reference to Madrid, for its "fiscal populism" by claiming massive tax cuts. «
Behind that is the save who can », has snapped. It should be noted that the capital has chosen to lower personal income tax (the part on which it can act at the regional level) and eliminate all its own taxes.
"Some communities boast tax cuts. Nevertheless, then they ask 'dad' or 'mom' for money, which is the same as saying that I lower taxes and you raise them so that they can reach me, "Montero pointed out. In addition, the minister explained that it is not possible to jointly debate on lowering taxes and financing the Welfare State.
The head of the Treasury has rejected the thesis of "those who defend a minimal State" since it is committed to "A model in which inequalities are fought" and in which the middle and working class are valued.
To maintain and enhance this Welfare State, Montero recalled that Spain's challenge is to bring collection closer to the European average,
which would imply increasing the tax burden by up to 80,000 million euros. However, he has denied that this will lead to a general tax increase.
Likewise, the minister has also charged against the press for the "alarmist and sensationalist headlines" regarding the government's tax policy. He has denied that there is a "fiscal hack" in the 2022 Budgets.
Just today this newspaper has published that the Executive's intention is to
strike down individual pension plans, thinking of even zeroing their tax incentives. At the same time, the Government has in mind, as it has shown, to promote business plans, with the so-called pension superfund of Minister José Luis Escrivá. The truth is that since 2021 the Government has opted to hit private savings. In the 2021 Budgets it already included a reduction of the tax incentive from 8,000 euros to 2,000 euros, and in the 2022 accounts a new decrease is included up to 1,500 euros.