Montero insists that the spending ceiling will be approved in the coming weeks when there is consensus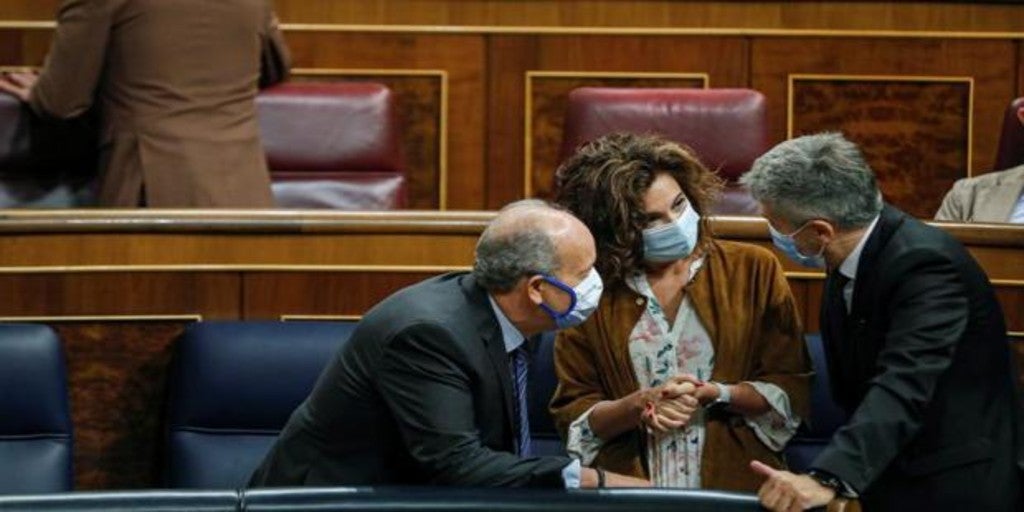 MADRID
Updated:
save

The Government Spokesperson and Minister of Finance, Maria Jesus Montero, has assured this Wednesday that the non-financial spending limit or spending ceiling for 2021 will be approved in the coming weeks once agreed with the groups that will support it.
During the session of control of the Government in the Congress of Deputies, the minister has indicated that the spending ceiling will be approved "either next week or the following week" and has pointed out that when it arrives at the Congress of Deputies "it has to be consensual ".
Once approved, will be able to "begin the debate on the processing of the draft Budgets" of 2021 that, he insisted, will be "unprecedented because the situation in the country is unprecedented", for which he has demanded that the PP support him.
The deputy of the PP Carolina Spain has accused the Government of wanting to make "cuts" to civil servants and pensioners, to "blackmail" the municipalities and to "change prisoners for Budgets" in their negotiations with Bildu.
Montero has accused the PP of using Bildu and the pro-independence groups as a "wild card of the public" to criticize the Government and has assured that the Executive will not make cuts or lower public spending as happened in the previous crisis.