Montero announces that Spain will "adjust" its tax on energy companies to what Europe finally approves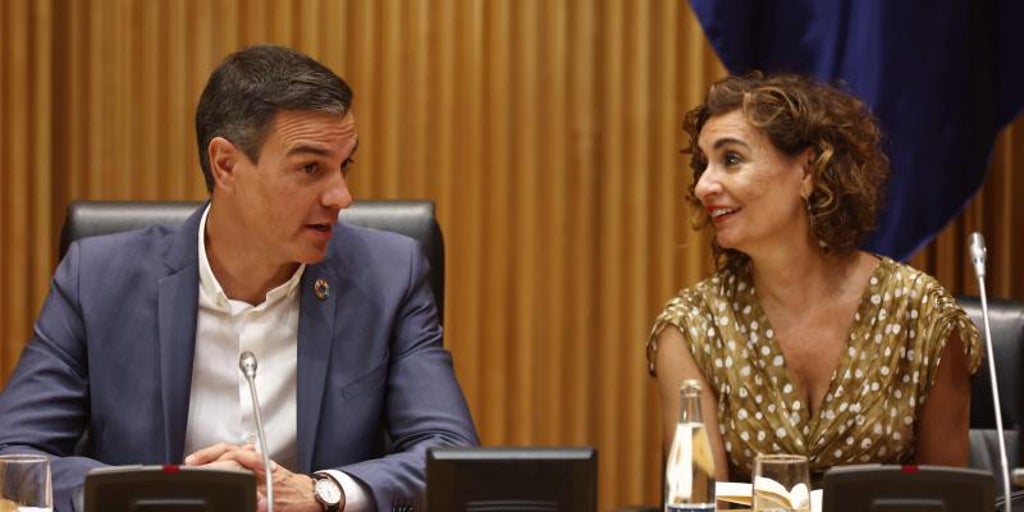 The Minister of Finance and Public Function, María Jesús Montero, announced this Thursday that the extraordinary tax The energy companies that Spain has designed will "adjust" to the figure that is finally adopted in Europe, which will imply that instead of taxing the income, the profits of these companies will be taxed.
Montero, in statements to Antena 3 collected by Europa Press, has highlighted that Spain has been at the forefront in this matter, as it was the first country that raised this tribute to energy companies and also to banking entities.
"We have been the first in Europe to propose this measure. Europe has come behind", Montero stressed, who, in any case, has insisted that, when the Commission's discussion ends, in which Spain is also participating, the Spanish tax will be adjusted to the figure decided in Brussels .
The minister has been very critical of the leader of the main opposition party, Alberto Núñez Feijóo, for his change of position regarding this tax on energy companies, since he positioned himself against it and is now open to supporting him in the face of the support that their European colleagues have given to this measure.
Thus, for Montero, the support of the European PP for the tax on electricity companies has meant that Feijóo "has been trapped and dismantled." "I hope that in the process of this tax it incorporates some amendment", said the minister, who has also criticized that the leader of the 'popular' uses the word "rate" to refer to what is actually a tax.
On the other hand, Montero has confirmed that the gas VAT reduction from 21% to 5% announced by the Government will also benefit the communities of owners that have collective boilers and will thus be contemplated in the Contingency Plan.
"The Government had identified this situation so that there are no problems and they can also benefit from lowering the bill," said Montero, who specified that the technical mechanism by which this reduction will be applied to the communities of owners is being studied. affected.