Montero announces a new attempt to reform regional financing and the PP discredits it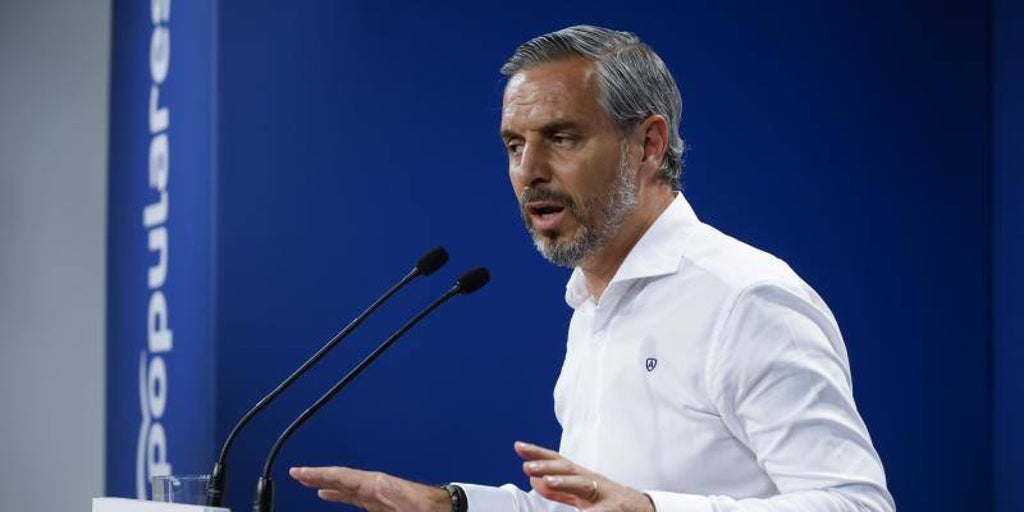 The economic manager of the PP, Juan Bravo, commented this Thursday on the proposals of the Minister of Finance, María Jesús Montero, to reform the regional financing system based on the adjusted population criterion, and after reproaching that the Government "has done nothing" for four years, it has assumed that the current model will no longer be changed in the remainder of the legislature.
This is how the popular leader expressed himself in an interview on RNE, collected by Europa Press, about the next steps that the Ministry led by María Jesús Montero has to take to reform the regional financing model.
The Treasury sent the autonomous communities of the common regime and the cities of Ceuta and Melilla a proposal to update the system based on the adjusted population, to which the regional Executives transferred their allegations. However, the department that Montero directs has not yet responded to these proposals from the communities.
That yes, in the Fiscal and Financial Policy Council that was held last week, some councilors revealed that the minister promised to unblock this reform, answering the allegations of the communities and proposing a new proposal throughout these months.
However, Juan Bravo assured this Thursday that Montero announced in this Fiscal and Financial Policy Council that there would be no financing system during this legislature because, according to her, the autonomous communities did not agree. For this reason, she has been "not very optimistic" with these approaches by Montero because, according to him, "the facts and background suggest that this is not the will."
«I always trusted that she was a minister who, when she was the Minister of the Treasury of Andalusia, defended the modification of the financing system (...). Four years have passed and nothing has been done with the model of regional financing", lamented the 'popular' economic manager.
In any case, Bravo has assured that "it would be very good news" if this reform of the model were finally produced, because he believes that it is "necessary" for underfunded communities such as the Valencian Community, Murcia, Castilla-La Mancha and Andalusia. In fact, regional financing was one of the main issues discussed with the head of the Executive, Pedro Sánchez, some 'barons' of the PP such as Alfonso Fernández Mañueco, Alfonso Rueda and Juanma Moreno.
At this point, the Andalusian president even asked for a leveling fund for underfinanced communities, something that was rejected by the central government because it rules out reforming the model "in installments"