Montaner's tango comes to Gran Canaria and Tenerife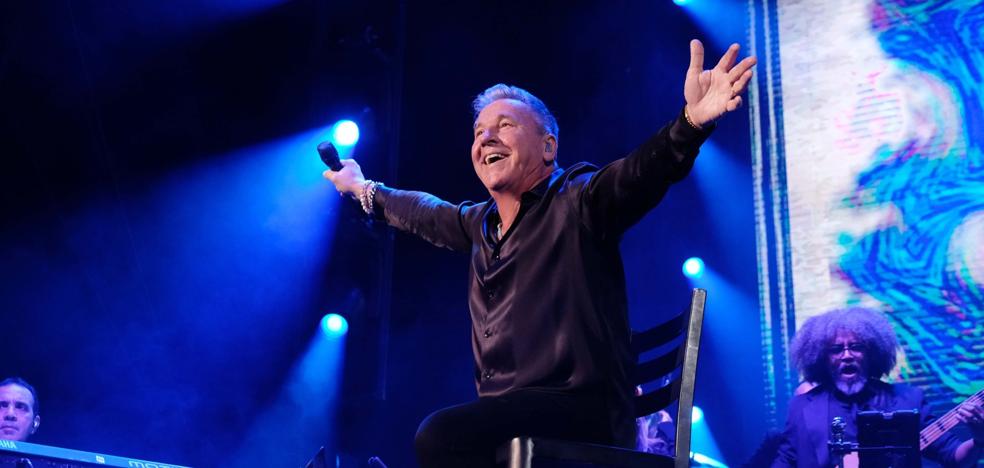 The Argentine singer will perform on December 2 at the Gran Canaria Arena and the next day at the Quico Cabrera pavilion
The Argentine artist Ricardo Montaner disembarks with his
'Montaner Tour 2022' in the Canary Islands by the hand of New Event and Fénix. The singer will present his show on
December 2 at the Gran Canaria Arena of Las Palmas de Gran Canaria, and
next day will do it in the
Quico Cabrera municipal sports pavilion of Santa Cruz de Tenerife.
It is an emotional concert in which the artist will take a tour of his greatest hits and
their most classic songs. In addition, Montaner will present some songs from his recent album
'Tango', a tribute to his childhood in Argentina. It is the most heartfelt album of his career, which was released on May 24, an album that represents the promise that Montaner made to his father, his grandfather and his public.
the tickets for their concerts on the islands they go on sale this Thursday, through the platforms www.entradas.com and www.newevent.es
A reference

A tireless traveler, Ricardo Montaner traveled the world a thousand times, but with the compass of his personal compass marking the direction of the road in reverse. The winds and the years took him away, but a little piece of his heart always kept looking to the south, to that south that saw him born in Valentín Alsina, the Tango neighborhood par excellence, where he spent the first years of his life.
Montaner chose to record 'Tango' in the same location where several of the figures in the history of this genre recorded their most memorable albums. Its about
ION Studylocated since 1956 in an old house in the Balvanera neighborhood, in the center of Buenos Aires.
He met there a
typical twelve-piece orchestra formed by the most outstanding instrumentalists of the genre, who were directed by
Andres Linetzkyalso in charge of arranging the eleven songs on the album.
The idea from the beginning was to find
the essence of the 'Tango'. Tango that sounds like tango, in the voice of Ricardo Montaner. Recorded in completely analog form, the same microphones were used with which some immortal pieces of the genre were recorded. With the setting of the room in charge of
Jorge 'The Portuguese' Da Silva, who at 87 years of age has participated in countless sessions in that studio and under the careful quality control of Osvaldo Acedo, who recorded Goyeneche and Piazzolla, among others.
the disc is
a journey to the roots of the artistwhere the material recorded with the rigor and fidelity that tango requires was mixed and finished using the best current technology.
'Cuartito Azul', 'Nada', 'Nostalgias', 'Uno', 'The day you love me' and 'The last Cup' are some of the unforgettable songs that are included in the album.
the video clip of 'The day you love me' became a record within the genre, surpassing 40 million views on YouTube. It was filmed at the iconic Café De Los Angelitos in Buenos Aires.