Monologue of the Korean border | Culture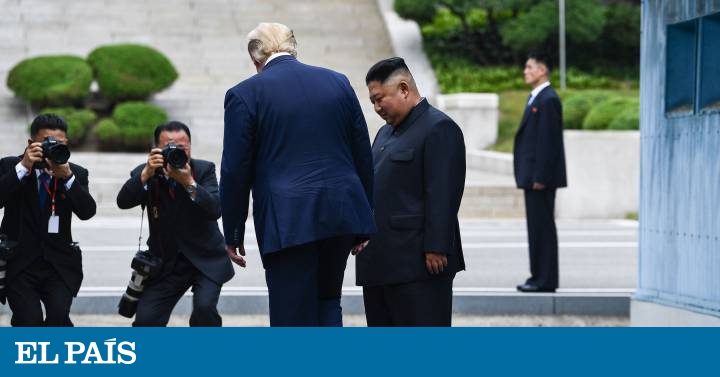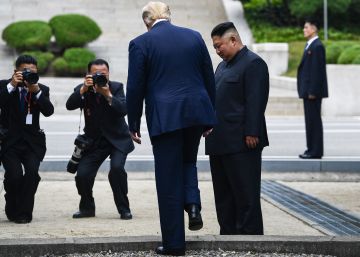 Once, I wrote about the letters that Erik Satie received and did not open (although he answered them all) and how on his death those letters were published together with his answers and we had access to a perfect correspondence type, because everyone there spoke of different things and, in the end -I remember having written down ironic- monologar about what you have just been told is a typical feature of any dialogue; in reality, the very essence of any dialogue.
The last articles in EL PAÍS of the author
Read it again (06/25/2019). On the happiness of the rereading of stories that we found fascinating.
free fair (06/10/2019) About the kind of Spanish novel that Vila-Matas believes has triumphed at the last Book Fair in Madrid.
César Aira and the arts of occupying time (05/27/2019). About the Argentine writer César Aira.
But yesterday I observed that this ironic note was perceived by an old friend with discomfort, perhaps because it made him feel deprived of certainties and religion and obliged him to see the world as ambiguity. And I thought: nothing improves; every day there are more dogmatists, more types laden with a confidence in themselves forged by their own stupidity or, worse, by foolishness. And I remembered that in reality, that ironic note about Satie's letters did not, at the time, only foresee what is happening now with ridiculous insistence: the dialogues between politicians are sabotaged by egocentric drives and seem built by drinkers who do not exchange ideas, but monologues. And this will not be what explains why Trump seemed to us a perfect drunk the other day when, in supposed "dialogue" with Kim Jong-un, gave a sudden jump on the border, a boo bounce, and fell in North Korea?
That eastern caper, disconnected from the dictator Kim, ratified my impression that the times in which we still perceived the "other" a little have already passed into history. Because now we do not know or see him, neither as a friend nor as hell, not even as an enigma, nor as a dictator. There is a flagrant expulsion of what is different, a phenomenon evident in countries like ours, where, by sticking to what most attracts me -which is not precisely the politics of my countrymen, but the remote possibilities of renewing their narrative-, I observe that , with the most immobile literary options, there are many narrators and critics, all kinds of owners of serious certainties.
Nobody here sees the other, nor when they have to yield to him on the stairs. All have forged a dogmatic monologue and we perceive – as a perfect copy of the suspended Spanish policy – lobbies of the criticism that goes from the most retrograde (of conservative tone, sheltering writers who ignore Joyce's century, as if one hundred years had been an imaginary sigh) to the supposedly progressive and that every day is more pure wasteful trash. All are certainties and exclusions and before this, one ends up inclining to simply remember that Cervantes, with Don Quixote, invented the novel and at the same time closed that genre to all his successors, without exception. That there is not much to do in this country with so much road closed? Unlike. All the letters that we did not open last century are still to be answered and that surely the powder charges of the most glorious ironies still remain intact.
(tagsToTranslate) monologue (t) border (t) chorea (t) scene (t) trump (t) kim (t) North Korean (t) North Korean (t) ratify (t) have (t) pass (t) history ( t) time (t) perceive



Source link