Mónica Naranjo, Pastora Soler, Sergio Dalma and Fangoria, Cadena Dial 2020 awards | Culture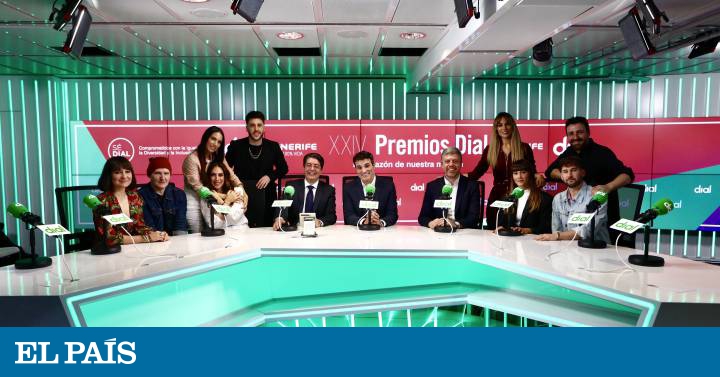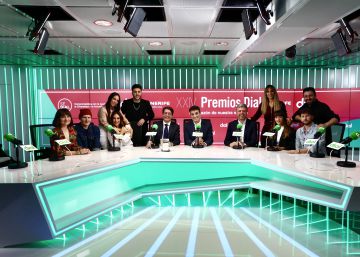 Mónica Naranjo, Pastora Soler, Sergio Dalma and Fangoria, the first two in recognition of their 25 years of professional career and the second two for their three decades in music, are the main artists distinguished in the 24th edition of the Chain Dial awards, which the station announced this Friday in Madrid. The delivery gala will be held on Thursday, March 12 at the Tenerife fairgrounds, and Sebastián Yatra —Dial Latino—, Manuel Carrasco —Dial for Best Tour—, Edurne, Aitana, Melendi, duets Estopa and Amaral will also be awarded , Funambulista, India Martínez, Dani Martín, Antonio José, Dani Fernández, Pablo López and Vanesa Martín.
The humorist and broadcaster Luis Larrodera, who will also be in charge of presenting the gala, has received part of the artists awarded in the main studio of the Cadena SER, together with Pedro Martín, president of the Tenerife council, and the head of chains PRISA Radio musicals, Vicent Argudo. Martin has underlined the joy that the island is supposed to host, once again –with this will be already 14– one of the great galas of music in Spanish. "Our voice cadence already reveals what each year these awards settle, which we are the bridge between Spain and Latin America," he said.
Monica Naranjo receives the distinction at a time "alive, energetic, exceptional". "The prize does not matter so much as the recognition it implies," said the Catalan singer, one of those present in the studio. An idea in which the rest of the artists have abounded, who see in the Dial awards a "meeting point" for the pop music family in Spanish.
Antonio José, which starts on March 14 the presentation tour of his latest album, Antidote, he gave as an example the two collaborations that arose from two galas in which he was awarded. He collaborated with Carlos Rivera and with Cali and El Dandee following different meetings in Tenerife and hopes to repeat experience. "Who tells me that this third time they reward me, something is not going to happen to me?"
In addition to the winners, the party will feature performances by Dvicio, Camila, Tini, María Parrado, Morat, Cepeda, Beret, Marta Soto, Blas Cantó and Rulo and the Contrabanda.
The organization has again broken the record for the sale of tickets, which have been sold out in less than an hour. In addition, the station renews the social commitment of the awards by launching the # SéDial campaign for this new edition, which demands equality, recognition of diversity and inclusion.
The awards ceremony can be followed live, starting at 20.30 Canarian time (21.30 on the Peninsula), on the Cadena Dial website, on its Facebook and on the Divinity television channel.