Mónica Naranjo: "Actually I'm shy and not very sociable"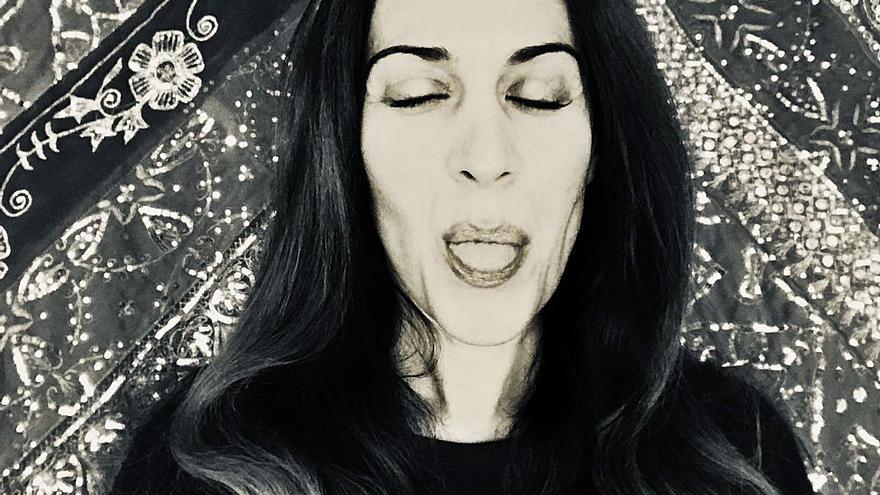 What is it that remains, always?
Being, despite all the battles.
Enigmatic definition.
Coming from a very humble family, I have the facility to adapt. It's just that I've always needed a moment to be alone, do some introspection work, and see what I find. Because, of course, not all the fault can be someone else's. When I see my mistakes, the path of ascent begins.
They either love you or they hate you.
I'm going to use a phrase from my dear Gloria Trevi: "Whoever hates me is because they don't know me." Do you know what happens? Years ago I created a beautiful character, very eclectic, which suited me very well, because deep down I am a shy and unsociable person. That Monica Naranjo helped me to act, to transcend.
How is the other one, the real one?
A hippy. At home he finds me in a tracksuit, with my face washed. That panther that looks like it's going to eat you bites is a fake. I am imperfect of noses.
It doesn't give that impression.
So that's it. Besides work, my biggest concern is my animals. I'm picking up the ones that people don't want.
Do you prefer them to men?
Nerd. Three years ago, when I separated, most of the women I met told me: "They are all the same." And I replied: "No, not all are the same, what happens is that human beings are wrong."
Is it easy to live with you?
Let's see, I'm extremely neat. That comes from my mother. We were three children and he raised us with love, but under a military regime. I have extrapolated that to work. I am a person who is very bullied. I am not satisfied with an "okay", I want perfection. As my traveling companion is not the same, he has it bad.
How is your heart doing?
Since I married myself, he's balanced. I am open to love, but I am not looking for it. I know it shows up, really.
Do you recover quickly from emotional shocks?
The hardest work is detachment. I don't quite get it. The death of my brother, for example, was a tsunami and I continue to carry the pain. But the hardest moments are also those of personal growth. There was a time when I was bored with myself, because I was in constant victimhood, until I said to myself: "Don't complain, move your ass." Attitude is everything.
They say that he had serious difficulties to enjoy himself.
There was a time when I believed that life was work and work. Being in Los Angeles, I did not know what to do on a weekend. That was not normal! I set aside seven years to learn to live. I settled with my dog ​​Chispita – who is no longer with me – in a lost village in Italy, near Milan, and I learned to cook. I remember that, after five years of self-exile, my comadre Rocío Jurado called me: "Naranjito, nooo?". I knew that I should do what my heart dictated.
Dalí told me that I had to be guided by passion. And I listened to him "
That was recommended by Dalí.
Dalí told me that I had to be guided by passion. And I listened to him. I am convinced that the 3% of the population that they call black sheep are the ones that change the course of history, they show that anything is possible.
Even be more revolutionary than Lady Gaga, in the opinion of those who know her.
I believe blindly in what I do. I have great certainty in my intuitions. That is why I prefer to be independent to have an exclusive contract with a record company. I haven't come this far to look good with anyone.
It is out of time.
For me the important thing is not to repeat. When I compose, I even flip the number of syllables. If God gave me the talent to sing and compose, I don't want to waste it.
Believes in God?
I am a person of great faith. Without faith, we are lost in the hands of no one. The most beautiful moments, the most beautiful things, the most intense smells are God. It is in each one of us. It is the energy that moves us.
Why is a pandemic sending us?
We have to learn something, don't you think? I know it will sound fatal, but for me it has been a blessing. I am always very far from affection and I have been able to be with my family to the fullest, we have known each other more. Do you know the best thing I can do in life? To learn! And I have learned that if I stop, nothing happens.