Mónica López apologizes in 'La hora de La 1' for the label on Princess Leonor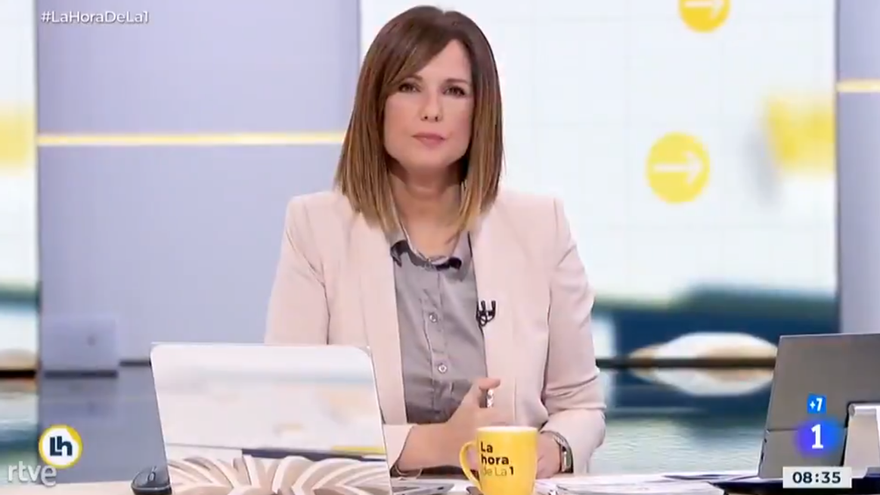 After the controversy generated with the sign that used 'La hora de La 1' to talk about the march of the princess Eleanor to study high school in Wales ("He leaves Spain, like his grandfather"), The program has started its broadcast on Thursday with Mónica López apologizing in the name of space.
"Since yesterday there has been a lot of talk about this programWe are even on the front page of some newspapers for a sign that appeared in the final section when we were talking about the news that Princess Eleanor will study High School in Wales, "the presenter of the magazine began saying.
López has confirmed that the orders of Rosa Maria Mateo, sole administrator of the public: "Today we want to publicly apologize. As was said yesterday shortly after this error occurred, RTVE deeply regrets what happened and evidently maintains its commitment to respecting State institutions. In addition, those responsible for this mistake have been relieved of their positions, "he has settled.
TVE communicates that it relieves those responsible for the label
The aforementioned label, which has in effect been the cover of the newspaper El Mundo, was quickly condemned by TVE. In an urgent statement, on behalf of Rosa María Mateo, the public regretted "the grave error." The head of the corporation assured that "it has adopted immediate measures" so that those responsible for the "mistake" are relieved of their posts. "It is a serious irresponsibility that cannot cloud RTVE's unwavering commitment to the defense of constitutional values ​​and of the State institutions and, above all, the Crown," Mateo added in said statement.
Pablo Echenique, against Mateo
Among the multiple reactions to this statement is that of United We Can. Pablo Echenique, party spokesman, has criticized on social networks the decision of the sole administrator of RTVE.
"Are you firing workers for a sign? Does Felipe VI think it's okay to dismiss workers so as not to bother him? Is this part of that supposed 'full democratic normality' that no one can doubt? "Echenique asked from his Twitter account.