Monegal's critique: La Pantoja and Julián Muñoz, a gift from Kings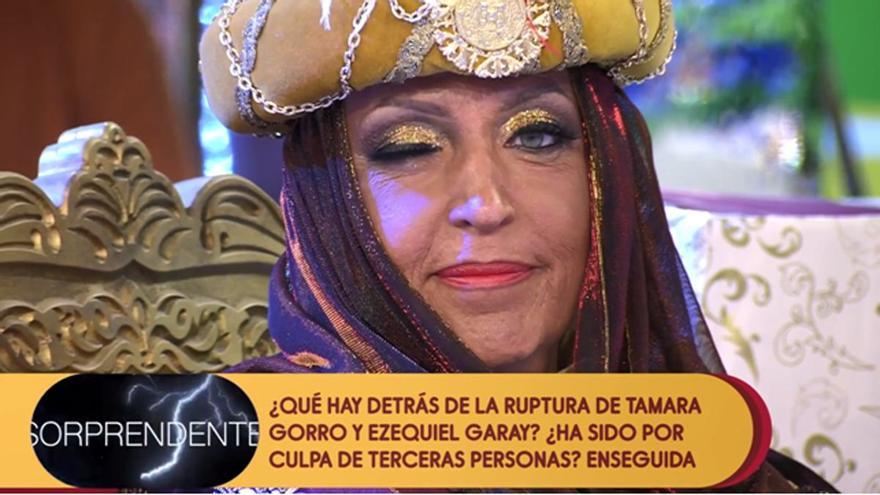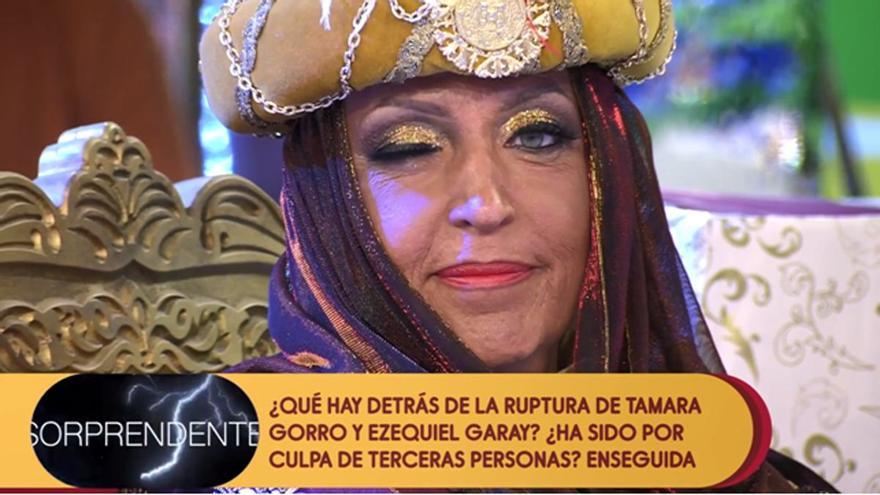 A lot of pitorreo this year on TV: the most desperate programs have linked the visit of the Magi with the desire that the King Emeritus has to return. He said Marta Flich in 'Everything is a lie' (Four) that Juan Carlos I He tried to camouflage himself in the Madrid Cavalcade, and return to La Zarzuela disguised as the Monarch of the East.
For crazy and regal vaudeville, I prefer the lemon, orange and tomato majesties that have appeared on the set of Tele 5 ('Save me'). The best, Lydia lozano, who was smeared with bitumen playing Baltasara, King Baltasar's ambassador. Well looked at Mediaset is the most generous television empire: the employees who work on its barbecues always receive good gifts from kings. They have to be roasted every day, yes. Every day, singe round and round. But the empire is powerful and drops succulent checks. Right now the chain of Hispania Citerior, Ulterior and Centro of the Empire of the Magus King Berlusconi, is announcing the return to its screens of Isabel Pantoja. It is true that they have been incinerating her for a year and a half on the sets, but now her gift of Kings arrives.
However, it will not be a placid return that of the Pantoja. While she is doing poses on a set, on the one next door they will complement her with a documentary soap opera starring Julian Muñoz, the one that was Gran Cachuli de Marbella. Some passage of this new and tremendous teleserie has already transpired. Apparently it says of the Pantoja, with very intense pain: "It was very expensive. He stopped loving me as soon as my money ran out. " Ah! Maybe Muñoz He should have started his relationship with the tonadillera by telling her what he says Groucho to a beautiful lady in the movie 'The Marx Brothers in the West': "Don't think bad of me, ma'am. My interest in you is exclusively sexual. "
The Pantoja on a set, and Julian Muñoz in the other, separated by a removable screen, it is the gift of the kings of Tele 5 to its audience for 2022. Some candid souls are in a cry claiming that Mediaset cannot do business with Muñoz, nor exhibit it, and even less pay him a wad of bills for being a criminal convicted of corruption. Ah! How naive. They do not know what the battle for the audience is. Without principles. No ethics. Without shame.