Monegal's criticism: The wardrobe of activist David Fernàndez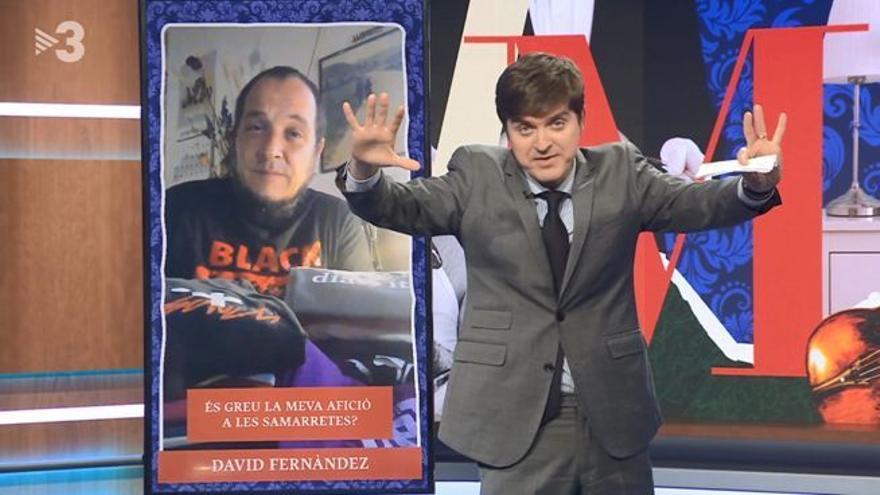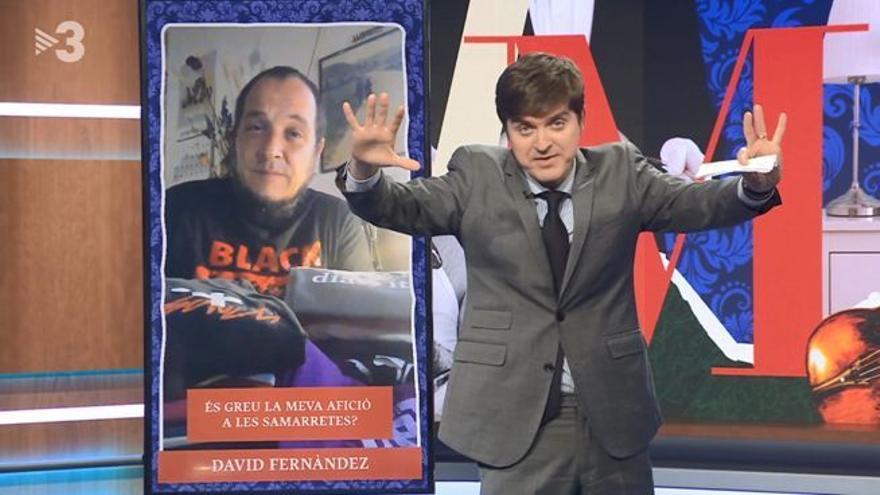 the stupendous Marc Giroin his section of 'Està passant' (TV-3), has received a query from the famous activist and politician David Fernandez which deserves to be highlighted. "I am already 47 years old and in my wardrobe it turns out that there are only short-sleeved t-shirts printed with slogans of struggles and pending causes. That's serious? It has a solution?". oh! It is very natural, very human, this concern of the activist Fernandez. He is in an existential stage very close to 50 years old, and he is concerned about the limited clothing repertoire in his closet.
Is right. Although being a real activist does not depend on age, it must be very sad for David see that he is turning years old and the only thing he has to wear are those little shirts from when he acted as a stripper at the end of the 90s, at the Helena de Gràcia Club. I remember that show with great fondness and nostalgia, with a David –and seven other friends of his– magnificent and empowered, doing an extraordinary 'Full Monty' in order to raise funds for the Saharawi people. But of course, more than 20 years have passed and those same shirts that flew for a good cause in Gràcia are still in his closet. And anxiety invades him. Does political or social activism depend on clothing? Can you be an activist dressed in Armani? Marc Giro He cleared it up right away. "Go right away to the Santa Eulàlia tailor shop and have a suit made for you. A tailored suit. And as a detail that phrases like 'Nuclear, no thanks', 'Evictions? Your fucking mother!' and even 'The King of Spain, very bad!'". even warned him Turn that she would introduce her to some nuns who embroider wonderfully and who would sew the phrase "Independence yes / Independence no", which would be an extraordinary motto, David being an honest independentista for whom the 'no' does not fit.
oh! I subscribe to these tips: activism needs to renew the wardrobe. He only missed Marc Giro warn David you should also modernize your shoes. The cave sandal that he hoisted so successfully against rodrigo rat, in 2013, in parliamentary headquarters, today it requires updating. Considering the monetary wonders that the Parliament distributes among its own unemployed staff, David should show up again there, but with Chirukas boots. They are of a forcefulness much superior to the sandal.