Monastery accuses Mbayé, a Podemos deputy, of entering Spain illegally, and he criticizes its "racism"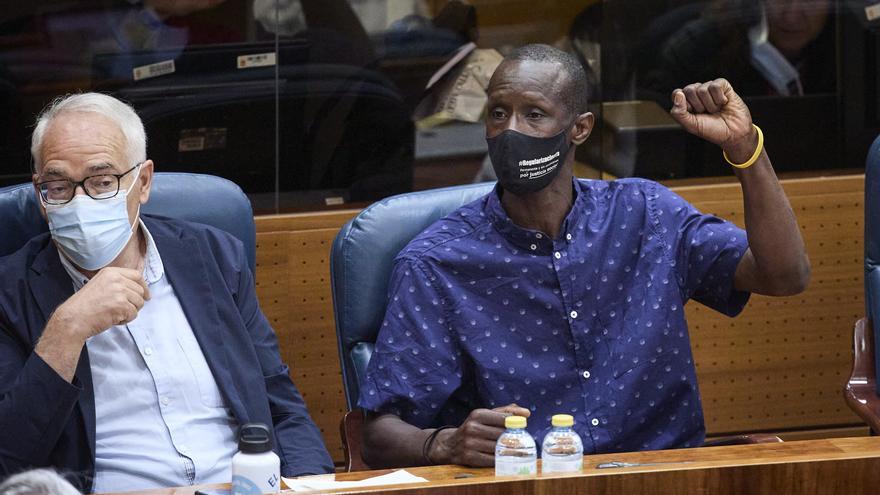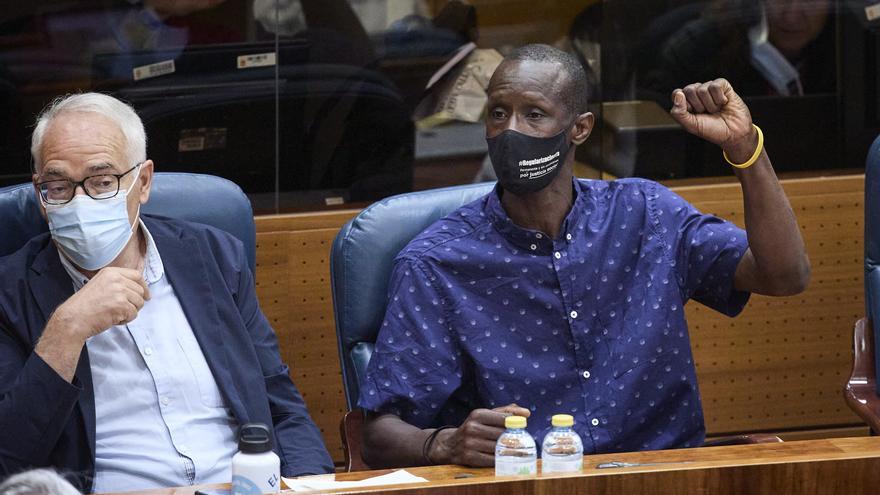 The spokeswoman for Vox in the Madrid Assembly, Rocío Monasterio, has accused the deputy of United we can Serigne Mbayé, of the Madrid Manteros Union and activists for the rights of migrants, and this has asked him for respect and lamented his "racism.
This is how Monasterio has launched it during his speech on the second Day of the Investiture Debate at the Madrid Assembly. The Vox spokeswoman has started by saying that multiculturalism "It is a condemnation for all Spaniards, as it is for the French, Belgians or Germans."
"It is not racism to report the attack with knives of a boy in Moncloa to steal his cell phone, nor is it racism to say that 611% of crime increased when the ore center was open in Batán. That is not racism, it is the reality that many Madrilenians suffer every day ", He has launched.
At this point, Monastery has transferred that its problem with the deputy Mbaye "it's not that it's black, white, tall or short" if not that he is a person who "entered illegally, skipping the entrance queue of many legal entities that had met the requirements and who for years has profited by selling illegally at the doors of businesses and SMEs."
These words from the leader of Vox in Madrid have caused a stir in the bench on the left while Monasterio continued to say that his party it is not "racist" but distinguishes between "those who break the law and those who don't."
Given this, the deputy of United We Can Mbaye has asked for the floor due to allusions to article 114, to the president of the Madrid Assembly, Eugenia Carballedo, who has given it to him.
"I ask Monastery to withdraw its racist words, because in Spain not even this House is allowed to treat a person in a racist way. I am Spanish like her and respect must be done in this House and I ask him to withdraw those racist words that he has declared towards me and all immigrants ", he has thrown with his fist raised and with the support of all the deputies of Podemos, Más Madrid and PSOE who have stood up to applaud him.
Monastery has not wanted to withdraw her words because she refers to having entered Spain illegally, which does not mean that "be Spanish now". Faced with this attitude, the President of the Assembly has indicated that she cannot withdraw her words but has again invited her to withdraw them.
"I ask you to withdraw the direct allusions to the deputy who has just taken the floor. You have already said no, I insist and insist on the no, and I respect it, "Carballedo reiterated, something that all the deputies of the Chamber except Vox have applauded.
The spokeswoman for PSOE, Hana Jalloul, who intervened just after Monastery, has transferred "a very heartfelt hug" to his partner, because "the people are not illegal, in any case they are in administrative irregularity and nothing else."