Moisés Cézar is included in the ideal team for matchday 11 of the Superliga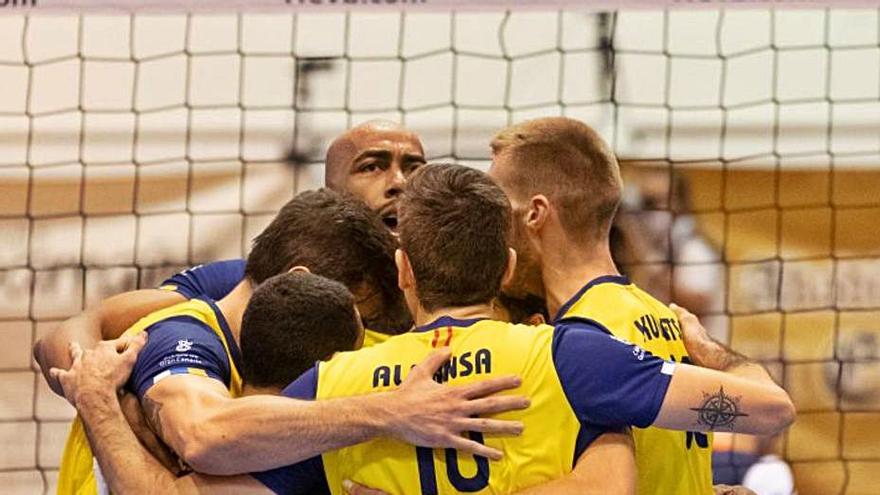 The central of CV Guaguas Moisés Cézar has been included in the ideal team of the eleventh day of the Superliga, in which the player it was "key" for his team to prevail in their visit to Arenal Emevé (1-3).
Cézar has been the third best blocker of the day with 4 blocks, while the Guaguas players Alejandro Fernández and Guilherme Hage have been designated as the second best libero and second best receiver of the day, highlights the team this Monday in a statement.
The ideal team for matchday 11 of the Superliga is completed by the opposite Rodrigo Pernambucano and the libero Daniel Ruiz from Urbia U Energía Palma Vóley, the receiver Lucas Mandaloz from Barça Volleyball, the center-back José Vicente Cabrera from Volleyball Almoradí and the setter from Conectabalear CV Manacor, Rubén Lorente, as well as Urbia U Energía Palma Volleyball receiver Juanmi González, named MVP of the day.
For his part, the Tenerife Libero of Guaguas Alejandro Fernández was the second best of the day with 92% of 12 and Hage was the second best receiver with 87% of 30 and after achieving 15 decisive points for his team, it is detailed in the note.
The Guaguas will travel this Thursday, December 3 to recover the postponed match of the fifth day against Ibiza from 17:00 Canary time.