Moderna fires on the stock market and makes a public offer of shares to finance its vaccine against Covid-19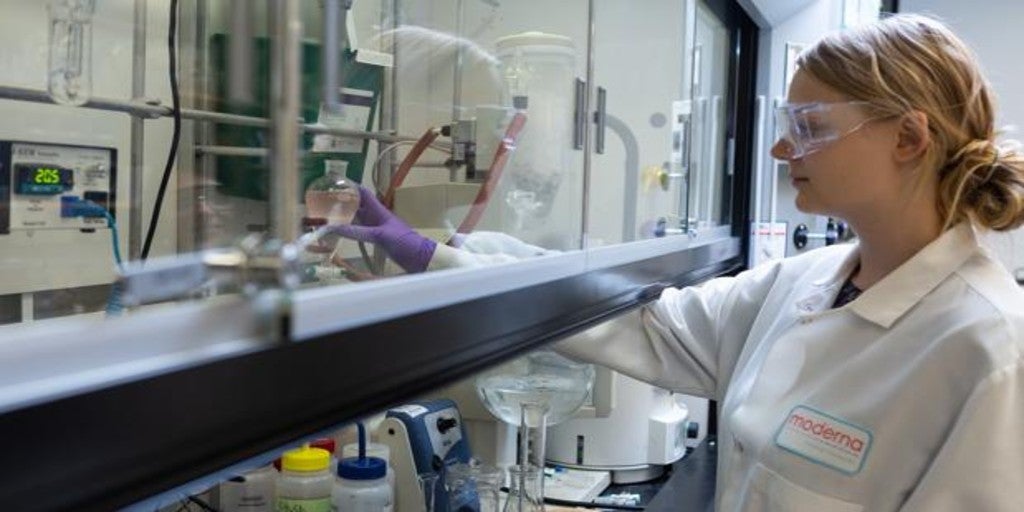 Updated:
save

The actions of the modern American biotechnology laboratory are yesterday they shot almost 20% in the Stock Market after announcing the company positive preliminary data in clinical trials that is developing in phase 1 to find a vaccine against coronavirus together with the National Institute of Allergy and Infectious Diseases (NIAID).
At the opening of the markets, the shares of Moderna reached as high as $ 87 at the beginning of the session, which represented a revaluation of 30.4% compared to the closing price last Friday and 235% since last month. March.
However, a few minutes after opening, the price of the laboratory's shares relaxed to $ 79.87, with an increase of 19.77%.
Prior to market opening, Moderna had reported that phase 1 clinical trials with its coronavirus vaccine candidate (SARS-CoV-2), mRNA-1273, had provided tentative positive data.
In this sense, the American laboratory indicated that the compound had been well tolerated by patients and had not caused any relevant adverse reactions.
Furthermore, the company reported that in all treated patients the level of antibodies was equal to or higher than that of patients recovered from Covid-19.
To finance its possible manufacture and commercialization, the laboratory has made a public offer of shares worth 1,250 million of dollars. In a statement, the Cambridge, Massachusetts-based firm said it has begun such a public offering of common stock in coordination with investment bank Morgan Stanley to "finance capital needs related to mRNA manufacturing. -1273 », an experimental vaccine whose first phase has yielded positive data.
The collection of 1,250 million, Moderna explained, will go to the "distribution in the United States and outside" of the country of mRNA-1273, "assuming that regulatory approval is obtained, and if there is any amount left over, to finance clinical development and drug discovery in existing and new therapeutic areas », as well as other matters.
The firm added that it expects to offer subscribers to the share offering a 30-day option to buy more additional securities worth up to $ 187.5 million.