Modern and classical 'Antígona' at the Cuyás Theater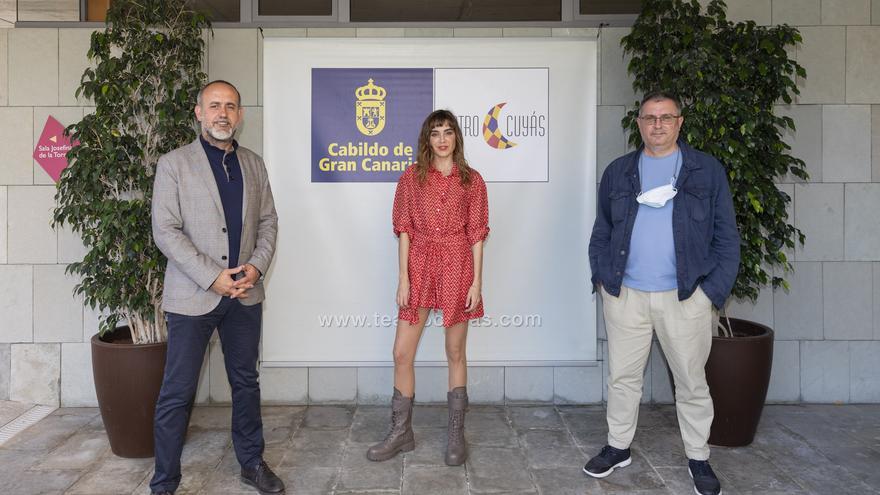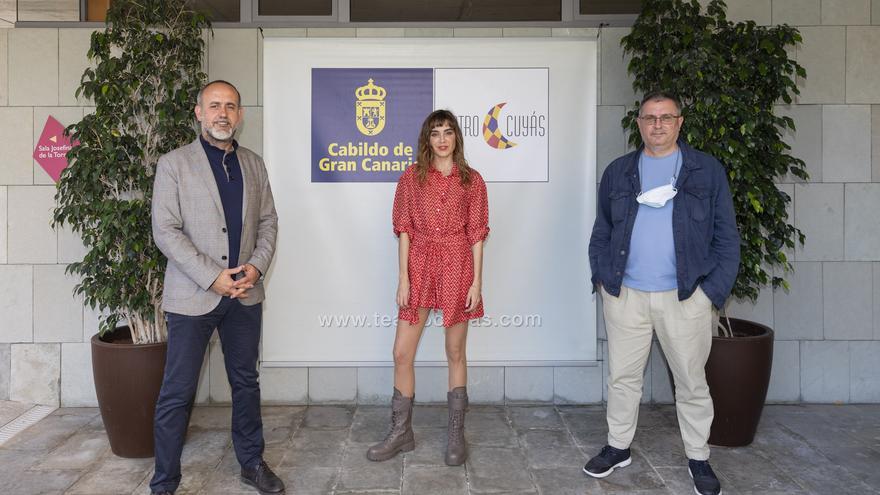 The Cuyás Theater exhibits this weekend 'Antigone', adaptation of the classic sophocles directed by the Mexican David Gaitán and starring Francis Gaius ('The paper house') and Irene Arcos, which has just premiered 'Todos mienten' on Movistar+ and has presented the show together with the island director of Culture of the Cabildo of Gran Canaria, Francisco Bravo de Laguna.
In 'Antigone', a citizen of Thebes has the opportunity to speak publicly and directly to the King Creon (Ferdinand Gaius). He is an intelligent and vain man, so she looks for the exact provocation, the one that shakes both the ego and the speech. Her target: a public debate about the death sentence she recently imposed on Antigone for burying the body of her brother.
The work, for which Gaitán has not hesitated to adjust the original text to his needs (it even includes a rap performed by Arcos herself, a Theban choir made up of local actors and a most caustic Creon), is produced by El Attic Productions, the Mérida International Festival and the Spanish Theater and has an undoubted validity, as can be seen in https://youtu.be/LSBnWAs_xH0.
Thus, it addresses aspects such as representative democracy, the transition that opposition political forces have to go through once they gain power, disinformation as a strategy to influence democratic processes or popularity as a disguise for hate speech, therefore, According to its managers, this allows it to dialogue perfectly with the spectators who, in the 21st century, attend the performance.
Tickets for this show, scheduled at Cuyás on Friday and Saturday at 7:30 p.m. and whose cast completes Clara Sanchís, Isabel Moreno, Domingo Cruz and Antonio Sansano, They are for sale through the usual channels that this Cabildo venue has: its box office, on Viera y Clavijo street in the capital of Gran Canaria, and its website, www.teatrocuyas.com.