'Miura 1', the first reusable Spanish rocket, will fly into space in a month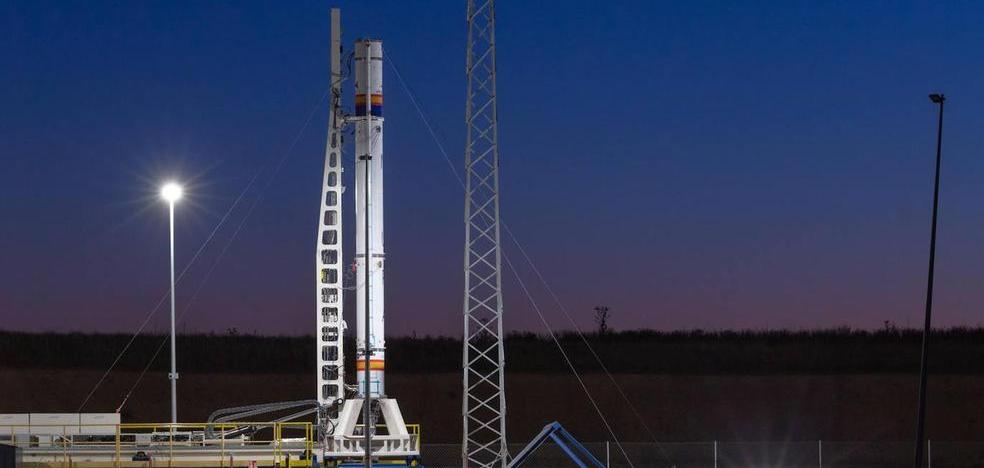 Science | Space
The Spanish aerospace company PLD Space has presented the ship this Saturday to the President of the Government, Pedro Sánchez
Put Spain at the forefront of the space transport industry. That is the dream of Raúl Torres and Raúl Verdu, two engineers from Alicante, founders of the company PLD Space, based in Elche (Alicante) and a pioneer in Europe in the development of reusable rockets. The company plans to launch its suborbital launch vehicle 'Miura 1' in "a few weeks", as announced this Saturday by the President of the Government, Pedro Sánchez, during his visit to the launch pad of the Arenosillo Experimentation Center (CEA). , in Mazagón (Huelva), the largest flight test center in Spain, where the rocket is located.
"This is something that we should share among all of Spanish society, which will put Spain at the forefront of this emerging but powerful industry," praised the president. «If not too long ago the idea of ​​a powerful and competitive aerospace industry in Spain seemed like a chimera, today no one can deny that it is already a reality. We are talking about a sector with a total economic impact that exceeded 13,000 million euros in 2020, a difficult year, as we all remember, which means 1.2% of the Spanish Gross Domestic Product and 5.4% of the Product Gross Industrial Interior».
The success of this mission will place Spain among the small number of countries (it will be the tenth) with the capacity to send small satellites into space. 'Miura 1', named after the renowned Spanish bull breed, symbol of our country, is as tall as a three-story building (12 meters long). The rocket is intended to carry out up to four missions a year, can carry 100 kilograms to an altitude of 150 kilometers, and is capable of zero-gravity experiments.
In its first launch, 'Miura 1' will transport 100 kilos of material from the German Center for Applied Space Technology and Microgravity and two of its own experiments. In this mission, 70% of the technologies that will be implemented in the final model will be tested, such as the operation of the takeoff phases or its arrival at the expected altitude.
For now, the rocket will be powered by jet-A1 fuel, used by most commercial and military airlines around the world. It will later use Kerolox, a fuel based on refined kerosene and liquid oxygen (LOX), the same fuel used in SpaceX's Falcon 9 family rocket engines. As of 2025, the company intends to bet on the use of renewable fuels, more sustainable and less polluting than conventional fossil fuels.
Before reaching the CEA launch pad last September, the 'Miura 1' had to pass a complete qualification test at its technical facilities in Teruel, a test that verifies that the rocket is ready to fly. In it, none of their systems failed, but some adjustments were made. The campaign consisted of several functional validation tests and three static ignitions (also called hot tests or static tests): five, 20 and 122 seconds. The latter, known as a flight mission test, simulates all the conditions of a real launch, only without actually flying. "We make the rocket really think it's on its way to space," says PLD Space Co-Founder, CEO and Launch Director Raúl Torres.
a second rocket

At the same time, the PLD Space Engineering team is working on the final design of its orbital vehicle, 'Miura 5'. The idea is that what has been learned with 'Miura 1' is applied to it and that it can be launched in 2024 from Kourou, in French Guiana. This second rocket will be 34.4 meters long and will allow about 540 kilograms to be placed in low Earth orbit. PLD Space has already achieved more than 60 million euros of investment to promote its project in the space sector and they hope to reach a turnover of up to 150 million euros per year.
The future Miura 5 rocket. /

PLD Space

Its ambitious launch schedule coincides with a time when European nations have agreed to increase space spending by 17%, as they did last September, in order to catch up with other major powers such as the US and China.
On March 7, 2023, Spain approved the creation of the Spanish Space Agency (AEE), which is expected to be operational in three months and will have a budget of 700 million euros in its first year. In addition to the increase in public spending in this industry, our country's position in the aerospace sector has also been strengthened after the recruitment, last November, of the first two
Spanish astronauts of the European Space Agency (ESA), Pablo Álvarez and Sara García, after the selection of Pedro Duque 30 years ago.