Misa will be at the European Championship in England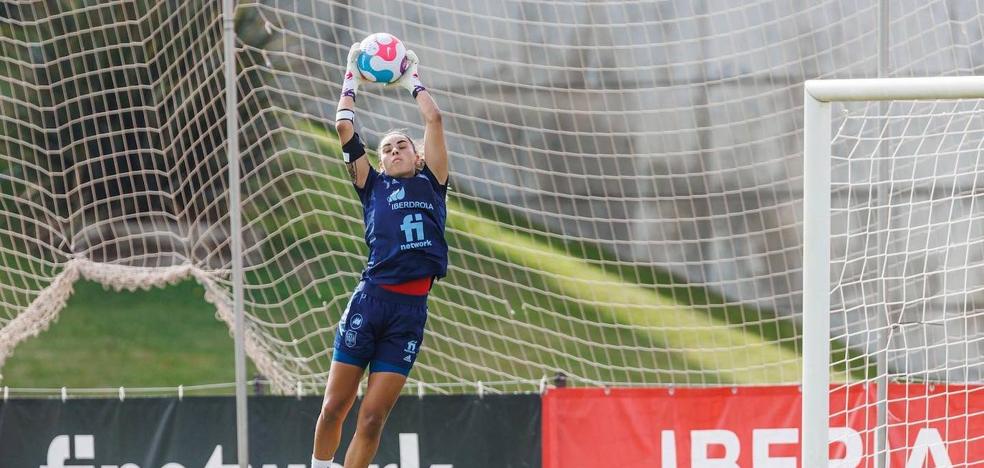 football
The Real Madrid goalkeeper from Gran Canaria enters the list for the continental tournament that will be played from July 6 to 31
Misa Rodríguez, from Gran Canaria, who plays for Real Madrid, will be at the European Championship. Jorge Vilda, coach of the Spanish women's soccer team, announced the final list of twenty-three players who
They will play the European Championship from July 6 to 31, which will take place in England, in which Misa is present and the absence of Amaiur Sarriegi and Nerea Eizaguirre stands out, belonging to Real Sociedad that finished runner-up in the First Iberdrola. As far as the clubs are concerned, Barcelona is the one who contributes the most, with nine.
The chosen goalkeepers are Sandra Paños (Barcelona), Lola Gallardo (Atlético) and
Misa Rodriguez (Real Madrid). Traveling as defenders will be Ivana Andrés (Real Madrid), Andrea Pereira (Barcelona), Leila Ouhabai (Manchester City), Mapi León (Barcelona), Irene Paredes (Barcelona), Ona Batllé (Manchester United), Olga Carmona (Real Madrid) and Sheila Garcia (Athletic).
As for the midfielders, they will be Laia Aleixandri (Manchester City), Patri Guijarro (Barcelona), Alexia Putellas (Barcelona), Aitana Bonmatí (Barcelona), Claudia Pina (Barcelona) and Irene Guerrero (Atlético). The list is completed by strikers Esther González (Real Madrid), Lucía García (Athletic), Mariona Caldentey (Barcelona), Marta Cardona (Real Madrid), Salma Paralluelo (Villarreal) and Athenea del Castillo (Real Madrid).
Expectations

George Vilda, select Spanish women's soccer,
made an appeal to curb the expectations generated around his team ahead of the European Championship to be played in England.
«It is more externally than internally, they are not euphoric. I noticed that they were happy after the friendly against Australia for performing at that level, because things went well and the game plan was executed almost perfectly. You have to stop the euphoria outside, because it is not positive. It is not going to help us win games, if that is going to subtract.
We want to get to the debut mentally and physically well to win that match." said.
"We knew that it could happen after the game the other day, that expectations would go back up. But we are still in the same place, with our feet on the ground, we know where we are going and where we come from. also what