Mirrors of transformations – La Provincia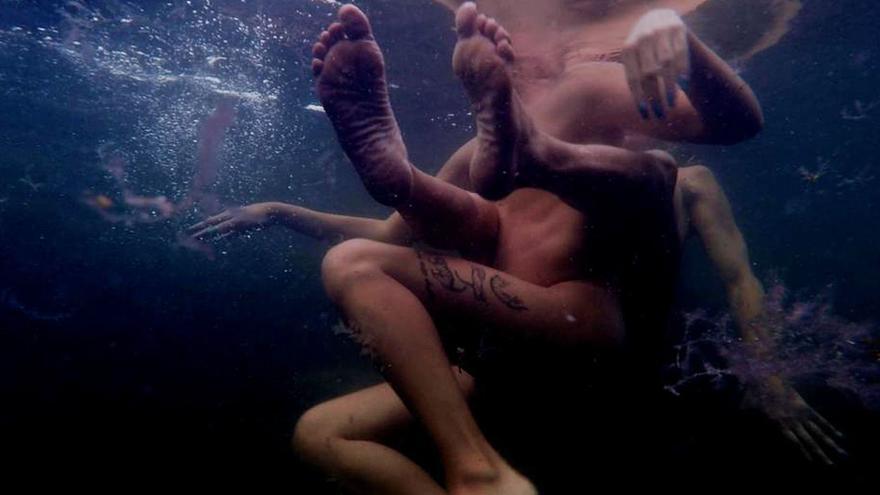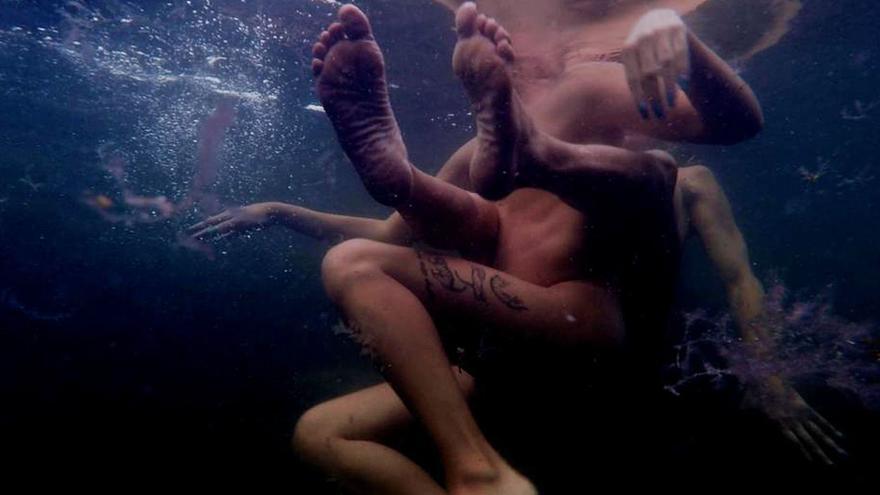 Tomorrow the Atlantic Center of Modern Art (CAAM) will host the world premiere of the short film 'Lapas y viejas', which reflects the common creative universe of the artists Celeste González (Las Palmas de Gran Canaria, 1962) and Daniasa Curbelo (Tenerife, 1995) , under the direction of the Tenerife filmmaker Miguel G. Morales. The audiovisual piece portrays the meeting space between the two creators, where the intimate, the identity and the performative converge.
The idea that identity is also built on the reflection of the other, like a dance of mirrors where affinities, disagreements and transformations converge, backbones the common universe of multidisciplinary Canarian artists Celeste González and Daniasa Curbelo. Since their paths crossed in 2018, both have built a shared space of revelations, dialogues and performative actions based on their own experiences from the realities of art, insularity and trans identities, and which crystallizes in the short film Lapas y viejas , made by the Tenerife filmmaker Miguel G. Morales with the support of the Atlantic Center of Modern Art (CAAM), which will host his debut tomorrow with all tickets sold out.
This audiovisual piece takes place in the encounter between two views that, from two generations, islands and different artistic disciplines, interweave an interpersonal and creative dialogue that, in the words of Curbelo, "incorporates the intimate and the affective in the creation and production processes ". "Our work is closely linked to daily communication and, above all, to the need to talk and build intimate spaces with equals," says the artist. "In addition, we have realized that this is a really fertile territory, because it allows us to conceive the creative process as something that arises from affinities and care".
From their respective artistic trajectories, linked to dance, performance and live arts, in the case of González; and to the audiovisual, editorial and activist world, on the part of Curbelo, both have materialized this imaginary joint in different projects and artistic formats, from a creative residency in La Poderosa – Espacio para la danza y sus contaminantes in Barcelona, ​​to their performance in Las Canteras beach, where they recreate two stranded mermaids to dismantle the archetypes of the feminine, as well as the Poderosas fanzine.
And it is that both maintain an almost daily virtual correspondence, which intersperses their daily sphere, from exchanges of cooking recipes to tips for doing nails, with metaphysical reflections on the stereotypes that narrow the gaze, and whose diversity of messages "has created a map or constellation of images, resources, experiences, symbols and archetypes that are present in Lapas y viejas ", points out Curbelo.
"We talk a lot", laughs the artist, "but this video represents for me that encounter with someone whom you recognize as equal: that possibility of being able to show your fragility and receive that support and that attentive, empathic and horizontal listening from a place similar to yours, which is not privileged, and whose reality is traversed by many issues that cross me ".
Curbelo advances that the video is about "building intimate spaces with equals"
The short film was filmed with hardly any script or rundown and its narrative structure is divided into two different parts: a dialogue between the two on a rooftop and a poetic-dreamlike choreography under water. "Lapas y viejas is a continuity of that process of encounters between the two, of sharing and talking a lot," says Celeste González. "I think that a fundamental characteristic of our work is that we always speak from what is close and domestic, in the sense that we do not formulate a protest activist discourse as such, although, in some way, it is, but it is a very intuitive process and natural when it comes to talking, with a lot of humor, which I think is another way of approaching different issues that concern us both, and society in general ". Even so, González points out that "perhaps that idea of ​​closeness and care is reflected even better in the images than in the word itself".
However, both celebrate the creative process together with the other look, that of Miguel G. Morales, who, according to Curbelo, "has known how to contribute his gaze without imposing it, has known how to listen and accompany, and, in turn, has put all their knowledge, resources and exquisite ways of working ".
Limpets and old women, which owes its title to the fact that "the two species are part of the native Canarian fauna and both are transsexual, because they move from female to male and vice versa", reveals González, opens tomorrow with only two passes for limited capacity for the health situation, although hopefully their joint speech will fly as high as they. However, the two also agree that the journey of a work of art is only completed with the gaze of the other, since only in this way is dialogue possible, the necessary encounter with other realities.
Relating to other bodies
The artist and activist Daniasa Curbelo emphasizes that Lapas y viejas, in this context marked by the health situation of the pandemic and the migration crisis in Gran Canaria, "proposes to meet and see each other from other places that are not even conditioned by the prejudice of the gaze nor because of the violence that we have so normalized towards other bodies ". "We have to begin to recognize those aspects that unite us and link us, which is totally related to the wave of racism in Gran Canaria, because it also has to do with relating to other bodies," he adds. In his opinion, in this framework of relationships crossed by interpersonal distancing, it is time that "beyond the embrace, we reflect on the extent to which we had and continue to reproduce these logics of violence." | NN