Miriam and Desiré from 'GH 14' also denounce the bullying that Miguel Frigenti did to them in networks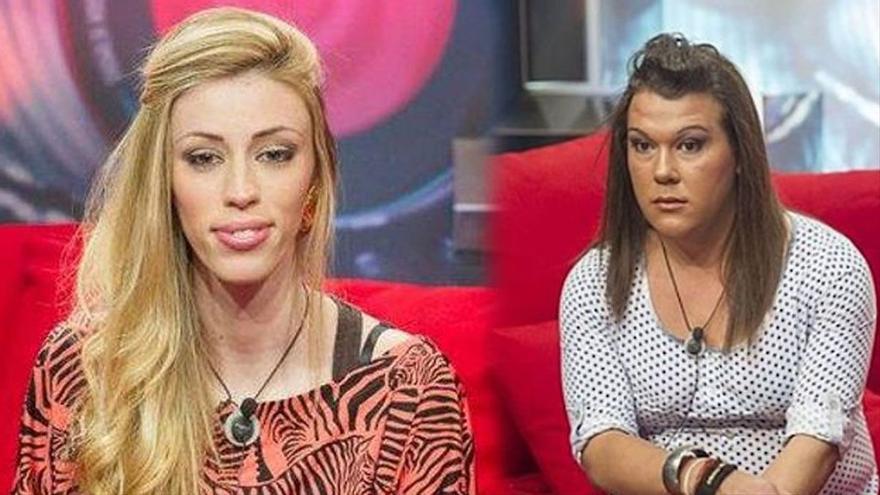 Miguel Frigenti is in the eye of the hurricane right now. After his last confrontation with Isabel Rábago at Thursday's 'Secret Story' gala, the chain's collaborators have taken sides for one or the other. However, this matter has taken a back seat after Lorena Edo, contestant of 'GH 14 ', publicly denounced the attacks that Frigenti and his mother committed him during his time at the contest.
This Sunday 'Viva la vida' echoed the videos that Lorena published this week on Twitter, and in which the collaborator of 'Save me' is seen with her mother insulting her because of her physical appearance: "I would not put you bowling, I would put you in a zoo," Frigenti and his mother told him among other pearls.
The program spoke with Lorena, but also with two other former contestants of 'Big Brother', Miriam and Dessiré. Both were also bullied by Frigenti. The first recalls that, in addition to calling her "horse teeth and all that," the gathering had a macho attitude: "I went into the house and was going to get married. Since I later had an affair with a boy, he called me a whore, a bitch … ", explained Miriam, who remembers that Miguel made" montages of videos with me and the face of a horse. "
The second of them was attacked for being a transsexual. "He is not a woman, he still has a long way to go to be considered a Gremlin. What a grotesque meat with eyes. It is disgusting to see him," Frigenti wrote on Twitter. "I am very surprised that someone from the LGTBI group attacked me with the issue that I am an uncle. The comments they made to me are totally reportable," says Dessiré.
After hearing these testimonies, Emma García said in surprise: "I have stayed … I do not know where to throw." The rest of the collaborators condemned Frigenti's words, but Diego Arrabal went further: "This man cannot be sitting on a television set. It is outrageous what he does to the girl from 'Big Brother'".