Mirela, five times the public's favorite and relegated by the Eurovision jury: "They told me that TVE had vetoed me"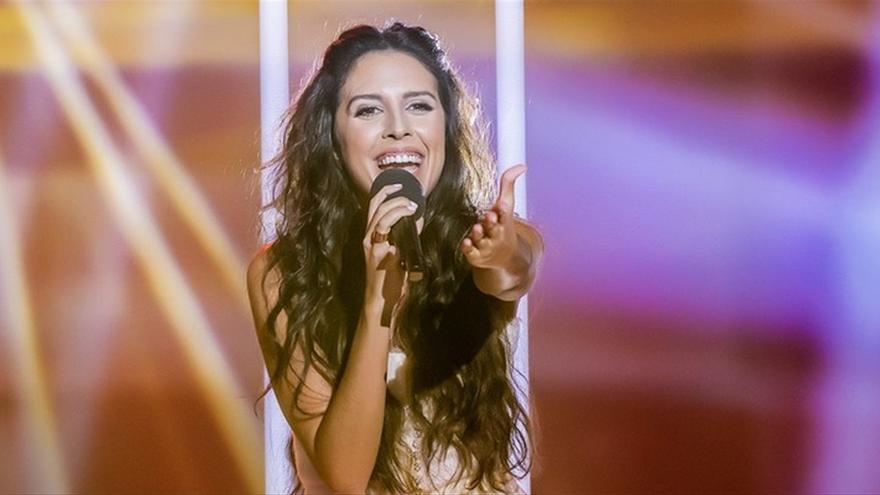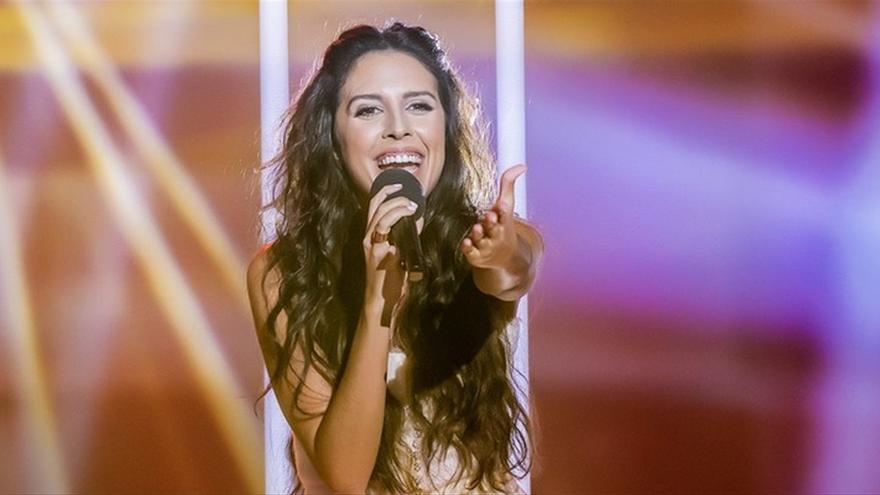 TO Look at her he does not need any artistic last name. The six letters of her name are more than enough to link her to the phenomenon Eurovision. He has tried to represent Spain up to five times.
One of them for the format junior. Perhaps, the only time that there was no controversy around him. This 31-year-old singer has always been one of the great favorites of the public to go to the festival, but has never succeeded. Although, in the future, I may try again.
The last time he did it, in 2017, the musical was tarnished by a course tongo: his theme swept the public votes... however, in the end the jury's favorite candidate won: Manuel Navarro. Something very similar to what just happened with Tanxugueiras, Rigoberta Bandini Y chanell at Benidorm Fest. "I have not seen it because it is something that does me more harm than good. It is not that I have left a sequel, but what I experienced It was very painful", assures the singer by phone. Today he performs at Lío Ibiza, one of the most successful cabaret shows on the island.
For her, music has been the great pillar of her life since she was very young. When he was just around 14 years old, he presented himself for the first time to a talent-show: eurojunior. It was from the preselection that TVE organized, up to four times, to choose the young star who would go to the contest in its mini version. From there came, for example, María Isabel, Antonio José, Blas Cantó or Dani Fernández. Mirela participated in the second edition, where his song was a few votes short of the winner: Before dead than simple. Back then, the european dream it was beating harder than ever. "It was the beginning of everything, what really pushed me to dedicate myself to this", he remembers with special affection. "When you are a girl, you experience things differently. There is no competition, but a lot of fun because there is not so much responsibility on you."
A sensation that, the following year, he experienced again with his time on Gente de Primera, a program also on the public channel in which top singers sponsored young promises. In her case, it was Pastora Soler's turn: "She was my start, the best school I could have had." That preparation halfway between intensive and complacent catapulted her to her first Eurovision attempt.
https://www.youtube.com/watch?v=JUPvMNneuj8
Ask. In 2007, TVE organized 'Eurovision Mission', a space made up of four galas, a semifinal and a final in which only five names would reach. Yours was one of them. In fact, it was the great favorite with 'The queen of the night'. Did you ever think you would win?
Answer. There is a curious thing: when I participated, I had just turned 16… so my head was practically that of a girl. I wanted to do well and enjoy. It was a brutal experience and, as time went on, I did think that I could win.
Q. Last May, Javi Soleil (of D'Nash) said in an interview published in 'blupper' that TVE asked them to undress during their performance in Helsinki. Did they give you any guidelines for the pre-selection?
R. That I remember, no. Our mission was clear: we had to have a staging for each of the songs we presented, but they didn't tell us anything else.
Queen of the night He was in second position with 67 points, compared to the 85 he got I love you, my life. However, the young woman did not give up her efforts and wanted to try again the following year. Without any kind of fear or hesitation: "That's the good thing about not having that mental maturity of self-judging yourself so much. I didn't care what people said. I lost more by staying home, so I fought for what I really wanted."
stronger It was his proposal, although it went somewhat unnoticed by not making it past the first cut. In that edition, the five most voted compositions through the MySpace platform would reach a final that would be completed with another five chosen by a jury. Among them were Dance the ChikiChiki, by Rodolfo Chikilicuatre; the sexual revolution, from The Blue House; or Everything is in your mind, from Coral Segovia.
His efforts did not end there, as he presented another new song in 2009: nothing compares to you. On this occasion, after ranking first in the voting on-line previous, he arrived at the televised gala where he faced two heavyweights: Soraya Arnelas Y Melody. Again, luck was not on his side. "I knew it was going to be very difficult to be ahead of them. His letters were stronger", he assures. "Every time I get a noIt made me dizzy to climb such a big mountain again... but I had to try. When you want something, you have to go for it."
So he decided to train and gain more experience. His first stop was The voice, the Telecinco contest that, at that time, had David Bisbal, Melendi, Rosario Flores and Malú among its coaches. And then came the musical The Lion King, where he has lived one of his best professional experiences. Meanwhile, the Eurovision idea kept going around in his head. Until, in 2017, he took another step forward. "A new opportunity presented itself to me that I couldn't pass up. I was very excited because it had been eight years since the last time I tried... but caught me off guard".
Without a doubt, this pre-selection has been one of the most controversial in the history of the contest. Mirela swept the public with 4,479 votes, thanks to which he was able to compensate for the low score that the professional jury gave him. This was made up of Virginia Díaz (director and presenter of Radio 3), Javier Cárdenas (presenter of RTVE) and Xavi Martínez (director and presenter of Los 40 Principales). The latter, in addition, knew another of the participants prior to the appointment: Manuel Navarro.
In fact, on Twitter, he even published a message that for some was confirmation of a supposed favoritism: "Being part of the birth of a star is nice. Long live the talent and live music. From the beginning enjoying yourself". A move that reminds, in a certain way, of what has happened this year with Chanel and Tanxungueiras.
P. After the sum of votes, tied with Manel... but, according to the rules, in that case the decision of the jury would prevail. Something that, in 2014, was the opposite, when Ruth Lorenzo and Brequette Cassie found themselves in the same situation.
R. I felt helpless: despite the fact that the viewers had given me the highest score, I was not going to be able to answer them properly. It was something that was getting out of hand. For me, the popular vote is above everything. I say it clearly, although this may harm me in the future. We eat thanks to the public. He is the most intelligent. That's why I was so sad: I couldn't do more.
P. At that time, there were screams and accusations of tongo. Tempers began to heat up. To the point that, as icing on the cake, the author of the LeKlein song allegedly attacked Xavi Martínez… or, at least, that is what the member of the jury commented on social networks at the time. Without forgetting, the cut of the manga that Manel dedicated to an audience revolutionized by the decision. How was he able to keep his composure?
R. As the date approached, controversies began to emerge every day. And that begins to dirty the illusion you carry. Your mind at night not only thinks about what you have to do, but also about what is appearing new. I did not allow myself to be contaminated. I stayed on the sidelines to get as clean as possible to the final. The day before, the names of the members of the jury were published on the Internet and TVE changed the voting regulations. I didn't want to know anything about my health. You go with an overload that is not good. When everything exploded, I asked myself: "Why is this happening?" It was hard for me to process the information. At that point, I would have flipped a reset switch and pretended that was happening.
P. At some point did you suspect that something like this could happen?
R. Illusion blinds you, you don't want to see. They could say what they wanted, but I held out hope until the last moment. I did not let myself be poisoned by anything.
Q. Five years have passed since that night. Have you managed to close the wound?
R. If I'm honest, it's healing. Since it happened, I haven't seen anything that reminded me of that moment. In addition, the next day, my grandfather passed away, a person to whom I was very close and who, on a musical level, has accompanied me since I was little. All of that blew me away. Recently, the video of the moment of the vote appeared on YouTube and I had to remove it. It gave me a lot of pain. It was not nice. To this day, it is something that I do not remember with good taste. When it was over, I didn't want to know anything else.
Despite the various complaints received by the Ombudsman for Viewers, Manel Navarro went to Kiev with Do It For Your Lover. The result is known: last place with a rooster included. But the controversy did not end here: a few days later, a report published in The confidential pointed out that, for RTVE, Mirela was "guilty of the catalan's disastrous position in the European contest and of the scenic insecurity that caused him to go out of tune […] They also think that it is responsible for the fact that the Spain brand and the image of the contest are now on the ground before Europe".
"I disassociated myself at the moment. I needed it for health. At that time, they also told me that the network had banned me. I never talked to anyone to corroborate it and ask them what they had done wrong, "says Mirela. "If they wanted to veto me, let them veto me. I could not do anything. I didn't want to get into that controversy either. At that time, I didn't care."
Mirela never heard of the veto. Last year, after five years without setting foot on TVE, she was invited to the tribute that was made to Blaise sang. "At the time, I thought maybe they never really got to do it... that gave me a little bit of peace for my chest," he acknowledges. At the moment, it does not contemplate the possibility of presenting itself to future editions of the Benidorm Fest. "I am afraid of having a bad time. Even so, Eurovision is a dream that is latent. Every time something related to the festival comes out, I think: What if I do it?