MIR opponents, dissatisfied with the method to allocate places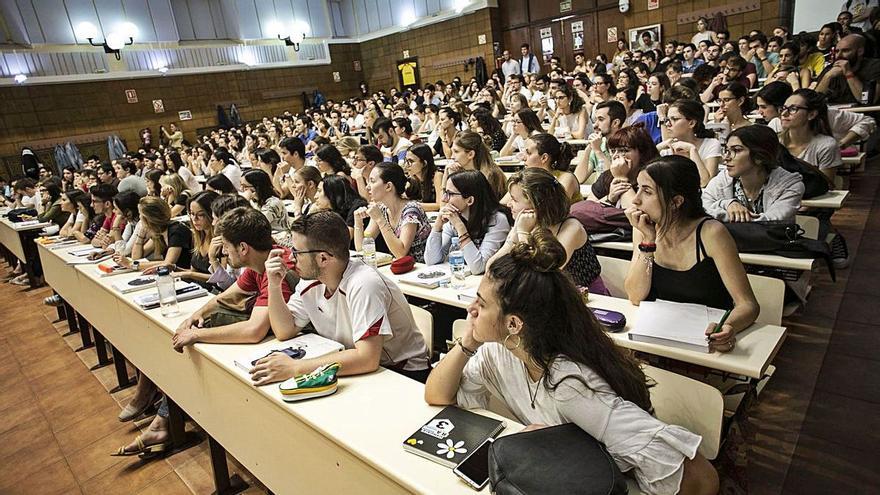 The opponents MIR 2021 from the headquarters of Las Palmas de Gran Canaria they disagree with him procedure for choosing and awarding places raised by the Ministry of Health because they say that «the MIR 2021 seat allocation system does not comply with the necessary guarantees of quality and transparency, since this telematic procedure forces opponents to carry out a immovable list, in which they must include as many options as there are people in front of each of them on the list».
According to the opponents, this means that "of the more than thirteen thousand opponents who have taken the test, the number six thousand (in the middle of the list approximately), should make a list with six thousand options from among the places offered , something totally out of common sense. In previous years, in a face-to-face or mixed modality (telematics and face-to-face), real-time monitoring of the election allowed opponents to modify their lists of options more efficiently and adjusted to more manageable numbers. In addition, this process allowed total transparency in the procedure for awarding places, which is difficult to obtain with the current proposal of the Ministry, where "in a single day and through an opaque process, the places awarded will be published."
The problem will mainly affect the specialty of Family Medicine, which is already experiencing a deficit
Having carried out the MIR exam in the middle of a pandemic with the necessary security measures, «we do not understand how it is not possible to carry out a mixed system of choice, either because of the sum of the in-person choice at the Ministry of Health plus the telematic choice for those who use it. they prefer, or by carrying out a synchronized face-to-face election in the different Government Sub-delegations, where there would be a much smaller capacity, "the students point out. To the above, we add the social problem that this can generate because, as they express "through this system of allocation of places, it is more likely that a greater number of applicants will obtain a place with which they are not satisfied, rejecting it and leaving this vacancy ». "This problem is expected to have a greater impact on the specialty of Family and Community Medicine, a pillar of our National Health System, which already suffers from a deficit of Family Physicians, and which will worsen in the coming years with the thousands of planned retirements ". For this reason, the future medical specialists of Las Palmas de Gran Canaria "want to request the support of Canarian society for a fair and transparent election system, in which our Canarian Health Service is not harmed", they conclude.