Minister Díaz affirms that the coronavirus crisis has destroyed 816,767 jobs until May 12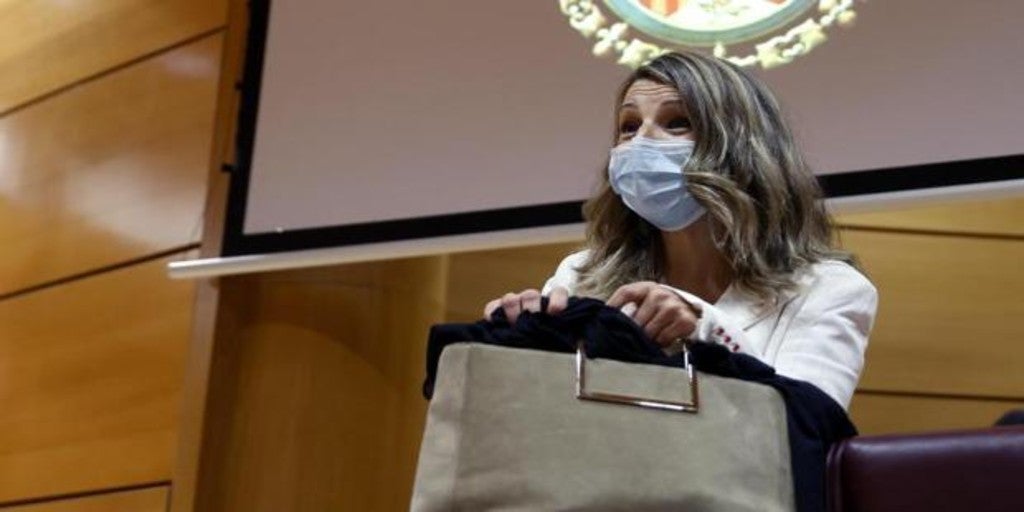 MADRID
Updated:
save

The confinement and paralysis measures adopted to fight the COVID-19 pandemic caused the destruction of 816,767 jobs between March 12 and May 12, according to data provided Monday by Labor Minister Yolanda Díaz. During her speech in the Senate Work Committee, the minister explained that 898,822 jobs were lost during the first fifteen days of this confinement, moment from which the descent stopped and a containment began.
The minister has pointed out that it has been the employees, especially in the general regime -with the exception of the special agrarian system-, the most affected both in absolute terms and in relative terms with 768,604 workers who have lost their jobs (a fall of 5.17 %), compared to 48,163 self-employed (1.47% less).
By sector, the agricultural sector has hardly been affected and has even grown somewhat in recent weeks, and the industrial sector has lost 80,857 jobs, the minister said. The construction, for its part, has suffered the greatest collapse, but it is also the one that is recovering at the fastest rate, so that, although it lost 173,000 jobs until Easter, it has already recovered more than 78,000, which offers a balance of 95,601 fewer jobs.
The services sector is the one that has destroyed the most jobs in absolute numbers, with 650,000 of the 800,000 jobs lost, although it must be borne in mind that this sector employs 75% of the employed. Within the services, he has detailed that the hospitality industry (with 147,057 lost jobs) has been the most affected, followed by trade (117,713 less), administrative activities, which have lost 110,509 jobs, something that has attributed to the collapse of activities related to employment, that is, to ETTs, and construction (95,619 lost jobs). ).
Below are manufacturing and education, which, added to the previous four, would explain three out of every four jobs destroyed.
By type of contract, the coivd-19 has taken ahead 586,372 temporary jobs (14.26% of which there were) and 122,387 permanent ones (1.29 of which there were), that is, three out of every four jobs destroyed have been temporary, said the minister.
Furthermore, the crash has been much higher in temporary part-time contracts, reaching almost 20% of workers, which implies that "the more precarious the contract, the greater the possibility of being unemployed and the younger, too." Above the average would be all those under 40 and below, all those over this age, said the minister, who stressed that age has also been a risk factor for losing employment.