Mingueza: "The team stopped trusting Koeman's idea"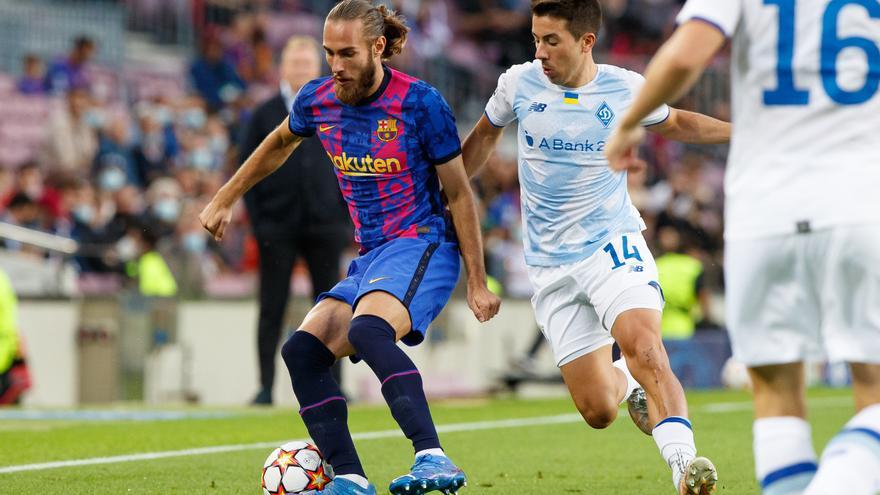 The player of the FC Barcelona Óscar Mingueza has acknowledged that the team stopped "trusting" in the idea of ​​its previous coach Ronald Koeman and added that the costumes needed a "change", which has occurred with the arrival of Xavi Hernandez to the bench with his particular style of play that is already curdling.
"The team stopped trusting Koeman's idea and each one tried to solve their things in their own way. We were not well, individually or collectively. When the dynamics are not good, each one does what they can but we did not believe in what we wanted ", he was sincere in an interview with TV3.
He acknowledged that the wardrobe "needed a change." "The environment we needed did not exist. People were not happy and when you are not well and things do not work out, you need a change of scene. I'm sure that Xavi will go very well for us. The idea you have come up with is very good. He has made a very good start in the dressing room. People believe in what they say and this is very important, "he said.
Mingueza was sure that now, with Xavi, things will change and they will go "for the better". "And I don't think we have to wait two or three months to see these changes. Starting this weekend, we will see new things," he said, thinking about the Catalan derby against him. RCD Espanyol.
"From all that is said, it seems that Xavi is a sergeant and that nothing can be done. Simply, has put some order and discipline. But they are rules that I already had in the youth team and at Barça B, "he commented, downplaying the new rules imposed by the Terrassa coach." For me it was strange that these rules were not in place until now, but we must understand that the pandemic has complicated everything a little more. Xavi is the first to make jokes, he likes jokes a lot, but then he demands a lot of work and intensity, "he said.
As for the game against Espanyol, he pointed out that it is always a "special" game, especially for homegrown players. "We have played a lot in the lower categories. It was the most competitive game of the season, because we often played the titles. It should be a turning point in the season. It's a good game to change the dynamics we are in, "he said." We have a new coach and the stadium will be full to support us. From now on, we must be able to link good results and show that we are not a vulnerable team, that we can fight against anyone and that we are opting for the titles, "he added, in this sense.