Minaene F .: "I want to put a latch in my room. My child is very weird "| Society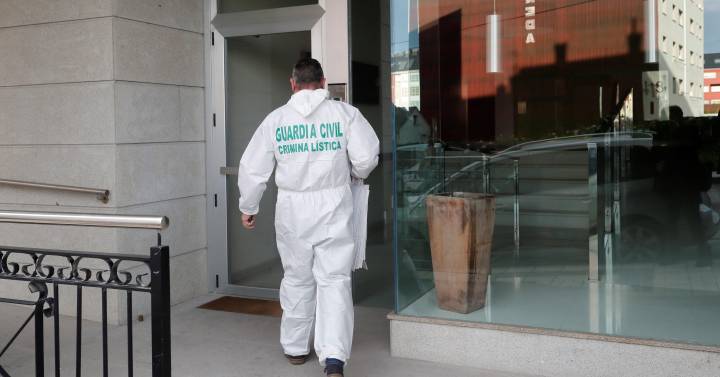 Minaene F., 36, didn't want to talk about the problems she had with her 17-year-old son, but sometimes she couldn't take it anymore and she counted. Some friends saw his blows, others witnessed anger, and one came to reveal that he did not feel safe at home with the boy. He wanted to put a latch in his room to sleep peacefully. He Minor, extremely shy of doors outside, he had become violent, but only with her. Last Monday, the mother's stabbed body was found tucked into a suitcase in the Lucense municipality of Foz.
The last voice message Minaene sent to her friend Kelly, at 7.34 on the morning of Saturday 2, spoke of the mask she had used during the Halloween party, with her friends, through the streets of Foz. He had bought it when he arrived as an emigrant to Italy from Brazil, and now that he was trying to get ahead in Spain, he kept it as an endearing memory of a life of struggle for his child. "That night was beautiful and super happy," Kelly Cintia Gonçalves repeats while playing the WhatsApp recording of the now deceased woman on her mobile. She was the one who called the emergency service, late last Sunday, from the landing of the rental apartment they inhabited Mine and his only son.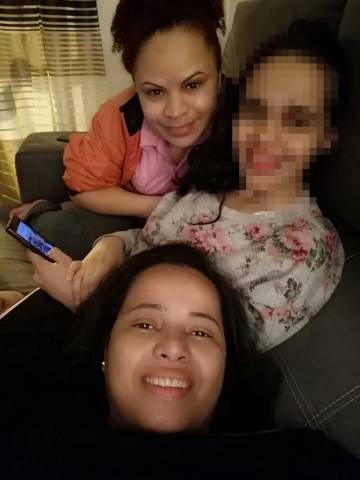 Before the door, on the fourth floor of a light green building, on the Costa do Castro rua, there were "two drops of blood." No one answered, and Kelly sensed that something horrible had happened inside. On Monday, with the court order in hand, the Civil Guard entered and found Mina's body stitched with slashes. It was hidden in a suitcase with camouflage pattern, stored in a closet. Half an hour later, the boy, who had gone down to breakfast at the port, was arrested as the alleged perpetrator of the matricide.
Minaene (born in Gurupi, state of Tocantins, in 1983) probably died on Saturday afternoon and tried to defend herself despite being much smaller than the alleged murderer. Soon after, a man saw his son in a park and when he discovered his bloody hand he asked him what had happened to him. "I did something," replied the boy, who went to the emergency room tonight to heal those deep cuts. It had been months since Minaene, "outgoing but very reserved for the things in her life," had confessed to a friend who was considering placing a pin inside the door of her room: "I want to put a lock in my room. The boy is very weird, "he said.
Rosi, neighbor of the adjoining building and also Brazilian, recalls another recent alarm signal, of all those that now know the familiar, before unable to guess the atrocious outcome. "I found her in the cafeteria with wet eyes," he says. "I called her Bonequinha, for her curly hair and that beautiful smile she always had on her face. I said, 'Bonequinha, what's wrong with you?', And then she started crying. She told me that the boy had pushed her into the kitchen, and she showed me a huge bruise that I had across my back from the blow with the countertop. "
The word that Minaene's friends repeat most is "respect." To them, they say, the boy had "respect"; but to his own mother, no. The boy was withdrawn, "quiet," "pacato." "To say two words you had to ask him" and "never looked into his eyes." "I had no friends; I was always alone. " The domestic relationship had become "toxic," defines Kelly Gonçalves. The two alone in an apartment in Foz (10,002 inhabitants), with the rest of the family in Brazil.
"Mina said that her ex, who has already died, had abandoned her," says Maria Aparecida Rodrigues, Mari, the owner of the tavern A Charanga do Cuco, where the deceased worked. "She was everything to the boy, the father and the mother, and he must feel careless, because she had to work and make a living. He went out of his way for his son, and he came to Europe for him. At first he left the kid there, in the care of one of his sisters, but he brought it when he could. He asked me to make a contract to get a residence permit, and I did it, "explains this hotel.
It was then, two years ago, that Mina moved to Foz from another nearby municipality. The boy was in a cycle of Clinical Assistant in Burela and she had started Cooking Management at the focense institute. "She was a good cook, but here she worked serving the bar," says Mari. The boy helped as a waiter when reinforcements were needed.
"It was creating hate"
Although the son was "obedient" and "right" with everyone, Mari witnessed strong discussions of the alleged murderer with his mother. "Anyone with a teenage son knows how difficult it is, but no one imagined how bad they were," laments the friend. "She wanted to seek help from the institutions, and did not know how to direct the situation. When he misbehaved, he punished him by removing his cell phone and devices. Little by little it seems to me that hatred was created in him. "
The Lugo Juvenile Court on Tuesday notified the media of the precautionary measures to protect the arrested person with anonymity and agreed to his detention in a closed regime in a sheltered center. Before his arrest, according to a neighbor, the young man had the TV on all night. Meanwhile, his mother's slaughtered corpse remained in the closet.
Kelly and Mari now organize a collection between friends from Spain and Brazil to pay for the repatriation of their friend's body. "She dreamed of giving her son a good future. I saved. He had bought land in Brazil to make a little house and be close to his parents and his sisters. It's fair that Mina returns with her family. "
(tagsToTranslate) want (t) put (t) latch (t) room (t) child (t) be (t) weird (t) minaene (t) die (t) slash (t) introvert (t) child ( t) 17 (t) year (t) boy (t) meter (t) corpse (t) closet (t) television



Source link