Million-dollar compensation for the families of the four young Mallorcan women who died in an accident in Florida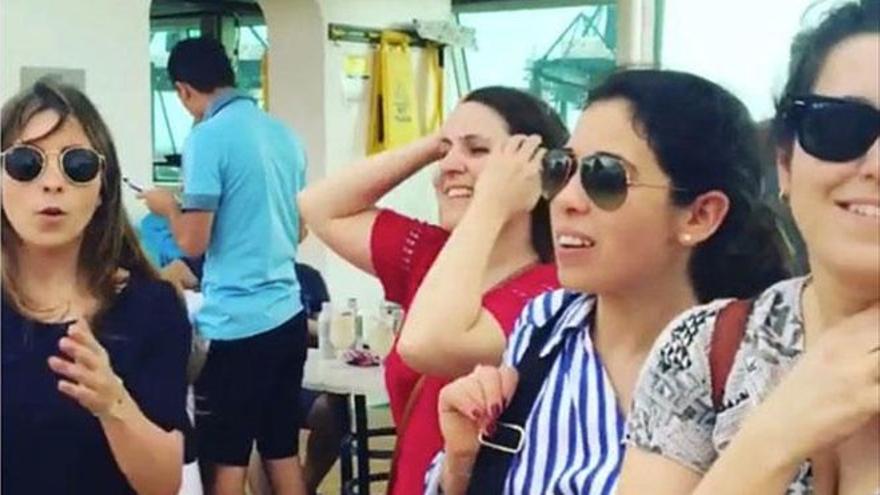 A jury ruled that the families of four Majorcan tourists who died in 2018 in a serious car accident in the Florida Keys (USA) should receive $ 11.8 million as compensation from the company to which the vehicle that collided with yours belonged.
Lawyer Jon Paul Layne, from the Silva & Silva law firm in Miami, confirmed to Efe the opinion of the jury in the civil lawsuit filed by the relatives of Teresa Sánchez Quetglas, 30 years old; María López-Bermejo Roselló, 31; Margarita Cortés-Pardo, 31, and Ana Gaitán Díaz, 31, in the federal courts of the Keys.
According to Layne, once the Judge K. Michael Moore collect the verdict of the jury in a final ruling, which could be today, a 30-day process will be opened so that the Discount Rock & Sand company, for which Carlos Manso Blanco worked as a driver, can appeal.
The families of the four Majorcan tourists They sued the driver and the company for "negligence" in July 2018.
According to eyewitnesses to the accident that occurred on March 5, 2018, the car in which the Spanish tourists were traveling was going to make a left turn on the main highway of the Keys when a truck driven by Manso Blanco hit it from behind.
As a result of the impact, the Nissan Rogue in which the Spanish women were traveling was propelled into the opposite lane, where it collided head-on with a motorhome and then with a tree.
The Spanish women died at the scene of the accident, which occurred in the US1 highway, which connects the archipelago of the Florida Keys with the city of Miami, at mile marker 80, on Islamorada Key.
According to the authorities, the four Spanish women were wearing seat belts, as well as the 62-year-old driver of the motorhome.
Lawyer Layne told Efe that in the trial it was determined that the tourists, three of them from Mallorca and one born in Córdoba but who lived on the island since she was a child, They were not responsible for the accident in which they lost their lives.
The drivers of two other cars that were behind them heading north on US1 saw perfectly that the vehicle was going to turn left, as indicated by the indicators, and they left it behind without problem.
According to the lawsuit, to which Efe had access, Manso Blanco had a history of traffic violations and was "not competent" to operate and maintain the commercial vehicle in which he was traveling.