'Miller dances' returns to Santa Catalina with Caribbean rhythms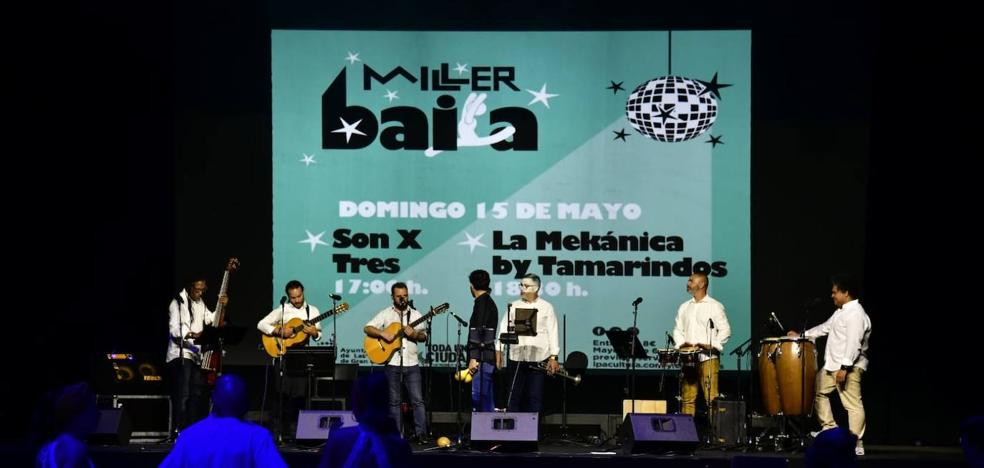 leisure
Initiative that the Capital City Council launched on May 1 and that favors meeting and leisure among the elderly
The cultural hall of the Santa Catalina park danced this Sunday to the rhythm of 'Son X tres' and the 'Orquesta Mekánica by Tamarindos', during the celebration of the festival for the elderly, '
miller dance'.
The event featured Cuban rhythms with Totó Noriega on the mic at the beginning (from 5:00 p.m. to 6:30 p.m.) and continued with the Gran Canaria orchestra. Music that he invited everyone present to dance to and that continued with the hits of Canarian cumbia.
'Miller dances', is an initiative that the City Council of Las Palmas de Gran Canaria launched on May 1st and that favors the
meeting and leisure between the elderlyand which is included in the cultural project 'Now it's your turn'.
This musical event premiered on May 1, favoring meeting and leisure among the elderly, turning the cultural room into a dance hall in which the audience demonstrated their skills and
desire for fun in a context designed by the Culture area of ​​Las Palmas de Gran Canaria.
Every fifteen days,
until july 10the proposal will continue with a double program in fixed sessions at 5:00 p.m. and 6:30 p.m.
The next stop, the last of May - on Sunday 29-, will bring Armonía Show and Pepe Benavente to the stage and leave the dance floor for steps and dance figures.
The next appointment will be on Sunday, June 12, with the Popular Orchestra and the Maracaibo Orchestra. On the 26th the afternoon will be for
'Bailes de yesteryear' and the 'Star Music' orchestra. The closure of the dance in the capital will be put on by 'Mojito con Morena' and 'Latin Star'.
Access to these events is
free for citizens over 65while those who do not reach this age can buy their ticket at a price of 8 euros at lpacultura.com or at entrees.es.