Milladoiro, Benito Cabrera, Manu Sequera, Hexacorde and Vanesa Muela will perform at the XIII Festival Folk Canarias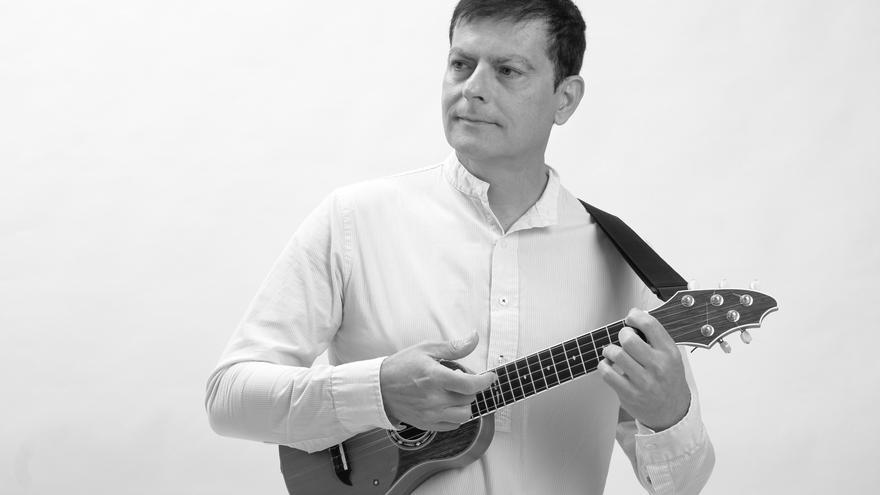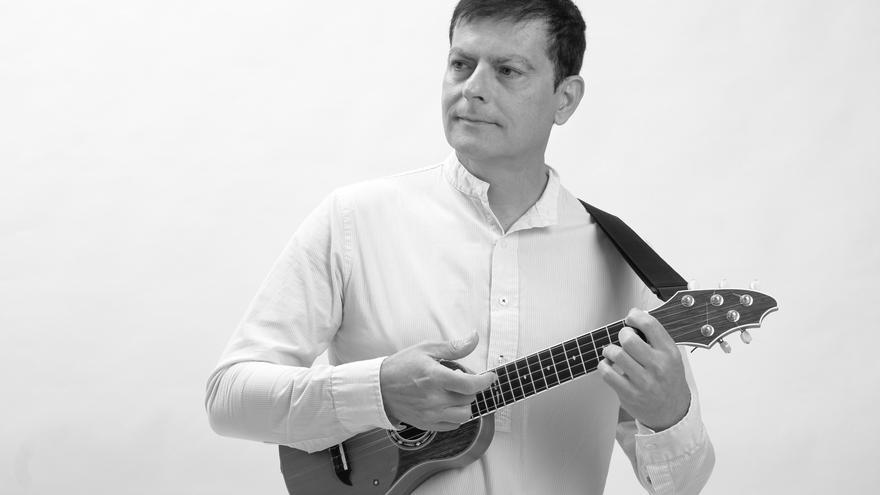 Six municipalities in the Canary Islands (Santa Brígida, Telde, Moya, Valsequillo, Teror and La Laguna) will be the venues for the concerts contemplated in the program of the XIII edition of the Canary Folk Festival, which from December 4 to 27, will take place with the participation of the groups and interpreters Milladoiro, Hexacorde and Vanesa Muela, Benito Cabrera and Manu Sequera.
The aforementioned musical event, which is sponsored by the Council of Culture of the Gran Canaria Cabildo, the National Institute of Performing Arts and Music (INAEM) and the Government of the Canary Islands, with the collaboration of the aforementioned municipalities, little by little it has become a benchmark within the European circuit of folk and root music festivals.
PROGRAM
FRIDAY DECEMBER 4 – SANTA BRÍGIDA
• 8.30 pm. Cultural Center of the Villa de Santa Brígida
HEXACORDE & VANESA MUELA
SATURDAY 5 DECEMBER – TELDE
• 8.30 pm. Juan Ramón Jiménez Municipal Theater
HEXACORDE & VANESA MUELA
FRIDAY, DECEMBER 11 – MOYA
• 8.30 pm. Moya Cultural Center
BENITO CABRERA
FRIDAY DECEMBER 18 – VALSEQUILLO
• 8.30 pm. CO Theater Jacinto Suárez Martel
MANU SEQUERA
SATURDAY DECEMBER 26 – TEROR
• 8.30 pm. Teror Auditorium
MILLADOIRO
SUNDAY 27 DECEMBER – LA LAGUNA
• 8.30 pm. Leal Theater
MILLADOIRO
As the headliner in this edition is the Galician group Milladoiro, with a score of published albums, eight soundtracks, and innumerable national and international collaborations and recognitions, will perform on the two capital islands.
Also the timplist Benito Cabrera, the first interpreter who has taken the timple to the symphonic and folkloristic field, participates in this new edition, as well as the group Hexacorde & Vanesa Muela, a folk music band that carries out a work of recovery of traditional themes , mostly from Castilla y León, and composing his own songs to provide a new and personal sound thanks to his innovative arrangements. The poster is completed by Manu Sequera from Extremadura, an expert in traditional singing and percussion whose activity focuses on folklore research and, above all, on the social function of music, on the social welfare of people.
The Canary Folk Festival has tried from its beginnings to promote the presence of groups whose purpose is field work and research on the traditional fact of root music, understood as an identity and cultural symbol of the communities.
In this sense, the program for this XIII edition opts for traditional groups, creators and composers that start from the roots and fusion with the aim of recreating their repertoires from a more current and multidisciplinary dimension. The offer with the Canarian label has also been a hallmark of this festival that has been coordinated by the musician Miguel Ángel Afonso since its inception, becoming a platform for dissemination and debate on the traditional music of the islands.
Afonso pointed out that articulating this edition "has been complicated by the setback of the pandemic. Among the offer of bands from other latitudes, I highlight Milladoiro, who has not performed in the Canary Islands for two decades, who will perform in Teror and La Laguna. You have to enjoy root music and all that it represents as a cultural component of the Spanish communities ".
José Francisco Bravo de Laguna has highlighted the itinerant nature of this festival and the relevance of the presence of Milladoiro in the difficult configuration of its poster. De Laguna invited all citizens to enjoy the popular crossover sounds that on this occasion merge those of the Canary Islands with those of Galicia, Extremadura and Castilla.
Likewise, Rubén Pérez highlighted "the value of popular music that serves as a creative manifestation for many current composers, especially at this time when the cultural sector is going through complications". Pérez also welcomed the itinerancy of the festival.
Thus, through its successive editions, groups such as Radio Tarifa, Luétiga, Rogelio Botanz, Oscar Ibáñez & Tribo, Manuel Luna and La Cuadrilla Maquilera, Aulaga Folk, Aljibe, Proyecto Comunitario de La Aldea, The Celtic Pogo, Dulzaineros del Bajo Aragón, Aliara, Miguel Cadavieco, Zicután, Vicente La Camera, Javier Infante, Yone & Timplebanda, Faneroque, Darío Sosa & Eco-Folk Jazziband, El Cerrillal, Los Sabandeños, Slainte, Son la Tela, Muyayos de Raíz, Triquel, la Parranda de Veneguera, Alehop !!, AC Salsipuedes, Los Medianeros, Araguaney, Los Faycanes, Medio jigo pa'l kilo, Parranda el Cerrillal, Gaura, Cantares, Los Farjeros, Atlántida, Tabaiba, Los Cochineros, Susurros Isleños, Buchito de Café, Bucio and Herencias, Guanapay, Oroval, Tajea and Torna, Entre Amigos, Eceró and Atacayte, Alegranza Folk, Baba Sall & Raka Ndao, El Mantel de Noa, Autodate Folk, Canarian Song Workshop, Los Benahoare, Comediantes de la Cacharra Verde, Marivá, Mayúm, José Manuel Ramos, Jerem ías Martín, Miguel Cadavieco & Agniezska Marciniuk y Abruncos, among others.
Together with the Teresa de Bolívar de Teror Music Meeting, the Canarias Folk Festival is one of the most established events that take place on the island. As Afonso comments, Folk Canarias presents interpreters and groups with a long history in front of proposals that begin their journey; bands that merge the sounds of other cultures, musicians who reinvent the roots and collectives that focus their efforts on the investigation of the traditional fact. Its production is carried out by the human team that makes up Folk Canarias Eventos.