Mila Ximénez returns to 'Save me' and talks about her cancer: "It has become complicated"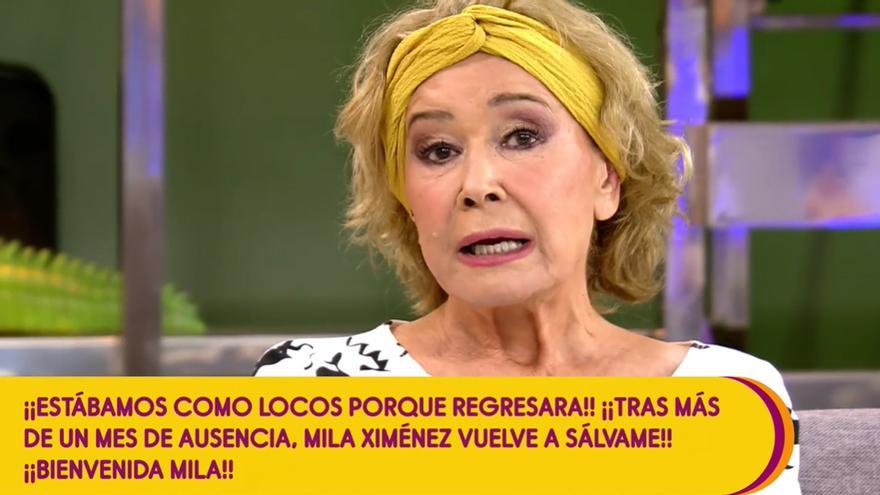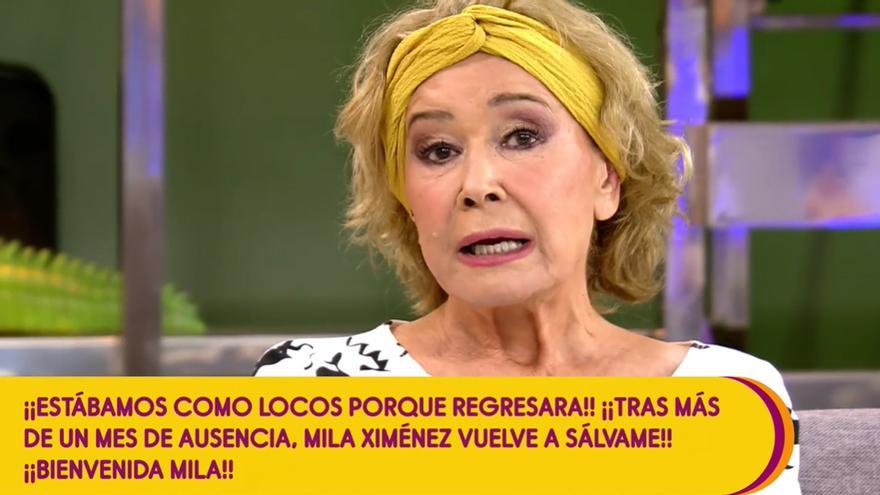 Mila Ximenez has returned this Tuesday to the set of 'Save me'after several weeks of absence. The collaborator, who has been undergoing heavy chemotherapy treatment for the cancer that was diagnosed last summer, has admitted that during all this time has been very weak and unable to get out of bed.
"I've been in bed for almost a month", the journalist acknowledged after meeting her fellow workers:"People have been very worried and so have I. These two weeks I want to work. One of the areas has been complicated and they are going to do a CAT scan, when they give me the result I will make a decision.
In her long-awaited reappearance before the cameras, Mila has spoken clearly about the current state of her health: "What has happened to me this month I do not wish anyone. I've been scared. "" I like to live but with quality of life", has indicated before adding that every day is" more prepared "for what may happen in the future.
"I don't see myself with a tube in my nose like Pau Donés", has admitted the collaborator of 'Save me', who has shocked the viewers with some of his statements:" If they tell me that this is going to last and they don't know if the treatment is going to work, I'll leave it and until it lasts. "